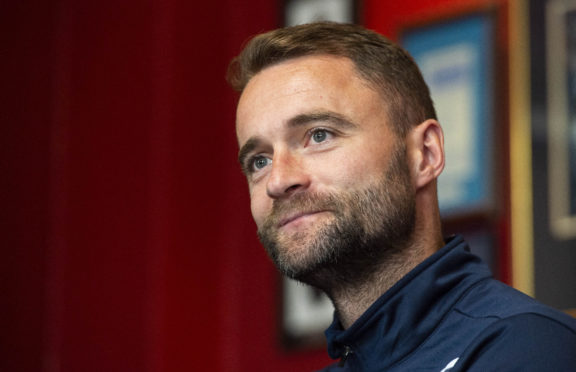 Dundee manager James McPake will be welcoming a new baby into his family this weekend.
And a new signing could soon be arriving in his football team.
The Dark Blues' boss revealed that "things are starting to happen" with pregnant wife Dawn but there is less certainty regarding the possible arrival of Stevie May at Dens Park – or indeed any other transfer target.
"The boys are excited about tomorrow (their first game at Dens in the Betfred Cup against Peterhead) and I'm excited if I'm going to be here!
"Things are starting to happen so I'm praying that the wee one will be here in time for me to be at the game. If not, I've got Jimmy Nicholl and Dave Mackay there."
On transfer window developments, McPake reported: "There's nothing yet. We're working away on a few. There are a lot of targets out there.
"It's like this baby, I'm hoping some signings arrive soon!
"The baby will come when it's ready to come and the signings will be made when we get them over the line."
Speaking about May specifically, McPake said: "When his name first got put to me I was genuinely surprised because I thought Aberdeen wouldn't consider it.
"I'm not worried about other clubs. I don't mean that in an arrogant way. With any player we make an offer based on the best terms Dundee can do, not another club.
"Like the others, it's negotiations. That's where we are with Stevie. It's not changed since the start of the week."
Jamie Ness has had his injured ankle scanned after going off early against Cove on Wednesday night and McPake was keen to get a point across.
"I'll address this right now," he said. "People will says he's had injuries in the past and that he's been injured again. But he's never had an injured ankle. That could have happened to anybody.
"It's a contact sport and you're going to get injuries.
"It's disappointing. He was looking really good. We've been delighted with how he has worked.
"I don't want to tempt faith because we don't know the scan results but it doesn't look as bad as it could have been."
Josh Meekings will be fit to start today after McPake chose not to play him in Cove.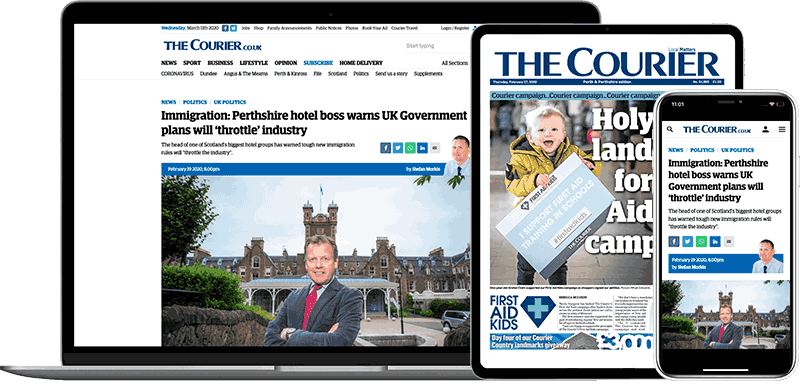 Help support quality local journalism … become a digital subscriber to The Courier
For as little as £5.99 a month you can access all of our content, including Premium articles.
Subscribe