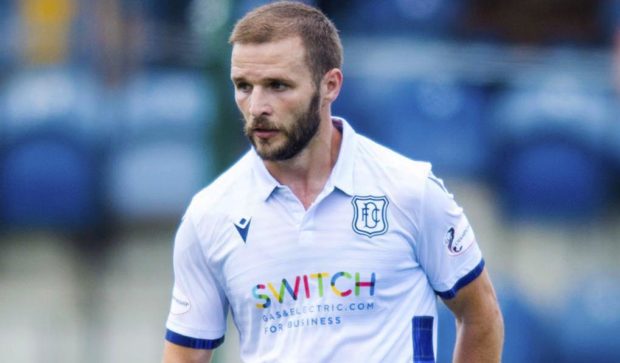 Dundee boss James McPake believes summer signing Jamie Ness will emerge as a key player for the Dark Blues this season.
The 28-year-old made his return to the team on Saturday for the first time since suffering an ankle injury during the Betfred Cup game with Cove Rangers back on July 17.
The former Rangers, Stoke, Scunthorpe United and Plymouth Argyle midfielder lasted the full 90 minutes in the win over Ayr at Dens.
His manager was left purring about Ness's performance and he hopes there will be much more of the same from the player as the campaign progress.
McPake said: "It was a hard 90 minutes for Jamie on the back of his injury.
"He is a leader who knows the game and that position.
"He drags people through it and late on, he was dragging himself through it.
"He tired towards the end against Ayr as we knew he would but he is going to be massive for us.
"Everybody you speak to says if you keep him right what a good player he is which is why he had other offers.
"He is in good condition and had a great pre-season."
McPake added: "He picked up an unfortunate injury but anybody can roll their ankle so we will get that right which is why he had an extra day off this week.
"Jamie has been at big clubs. Obviously Rangers up here and then he goes to Stoke in the Premier League in England.
"He has a big mentality as well. Jamie is strong and isn't afraid to dig people out when they need it and encourage at the same time.
"So I really like him and the way he is even in training."
Ness was handed the skipper's armband against Ayr with regular captain Josh Meekings on the bench.
However, McPake insisted he has a number of leaders throughout his squad.
The manager said: "It is natural to Jamie, the same way it is to Paul McGowan and Cammy Kerr.
"We need plenty of leaders on the pitch. Meeks is great when he does it but Jamie was the obvious choice for me at the weekend."
Meanwhile, yesterday was the final chance for Dundee fans to snap up season tickets at the special early bird price with sales passing the 3,500 mark at the weekend.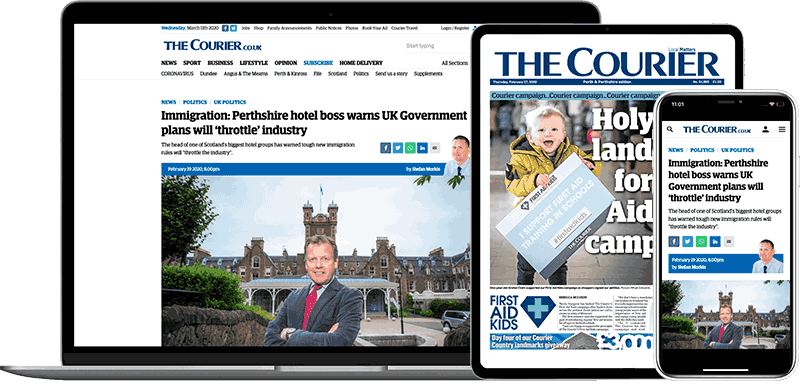 Help support quality local journalism … become a digital subscriber to The Courier
For as little as £5.99 a month you can access all of our content, including Premium articles.
Subscribe