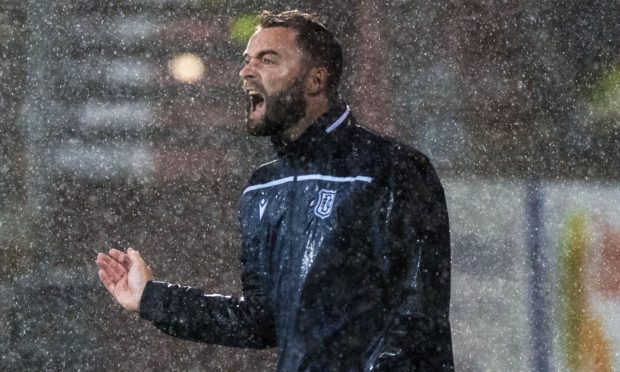 Dundee boss James McPake admits he could not blame the club's fans for leaving early at Tannadice last night as they watched their team being torn apart by a rampant United.
The manager was on the wrong end of the same derby scoreline in 2015 when he was a player at Dens.
And he insists the hurt from this latest thrashing will linger just as long.
McPake said: "It hurts and it should hurt. It's raw and it's sore.
"I have been involved in a result like that here before and it still hurts me.
"I can't blame the fans for leaving early. If it was me I probably would have left early watching that.
"It's criminal to come to a derby and lose goals like that."
United's win extended their lead over Dundee to seven points but McPake insisted he was not looking at the bigger picture after the thumping defeat.
He said: "The concern is not the gap, the concern is my team couldn't clear from our own box.
Dundee United 6 Dundee 2: Terrific Tangerines repeat 2015 scoreline in demolition derby at Tannadice
"If we keep defending like that then the seven-point gap will be more before we know it.
"It's disappointing, it's a hammer blow to me, the staff, the players and the fans.
"We will have to show a lot of character to come back from it."
Despite the hugely-disappointing result, McPake insisted nothing had been decided just yet.
He added: "It was disastrous for us, we didn't defend well enough and that surprised me because we have been good so far.
"It was the basics of the game and something we work hard on. Today we just folded.
"That wasn't just the defenders, it was defending as a team and we didn't do it.
"It's about character now, we have to get back at it.
"Nothing is decided tonight, I said that before the game."