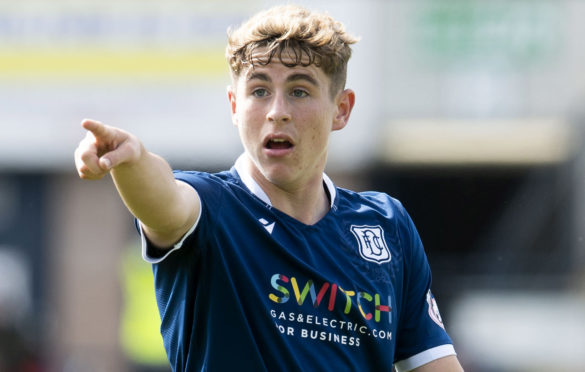 Dundee boss James McPake admits he has questioned himself over the exclusion of Finlay Robertson from the derby.
The absence of the 16-year-old midfielder's name from the Dark Blues' starting line-up at Tannadice raised more than a few eyebrows both before and after the match.
McPake also chose to leave the youngster on the bench as Dundee United notched up a 6-2 win.
So why did he not pick a player who had been a standout performer in the club's previous matches?
McPake said: "I have asked myself that question and also why I did not play Paul McGowan from the start.
"You do that as a coaching staff – pick an 11 that you feel can go and win the game.
"I don't know if many people will agree but I thought our shape was good. They (United) were just better in both boxes.
"Individually, we believe we had enough quality on the pitch to win the game.
"Was it a tough call? Very much so.
"He (Robertson) has been excellent.
"Would he have made a difference? Probably not unless he was going to head the ball out of the box, which is not his game.
"I look back at it (the derby) and Danny Johnson scored a perfectly good goal, Kane Hemmings scored a goal and Danny had another chance which, had it fallen to Kane, he was a yard out.
"Those are the things you look back on.
"I don't think Fin or Paul would have helped in terms of the problems they caused us in the game, which were from setplays.
"It got to the point where I wasn't putting Fin on.
"At some point I looked at him and Josh McPake as young kids and thought that we were 5-1 down in a derby and it's not going to benefit them going out there. That was my call."