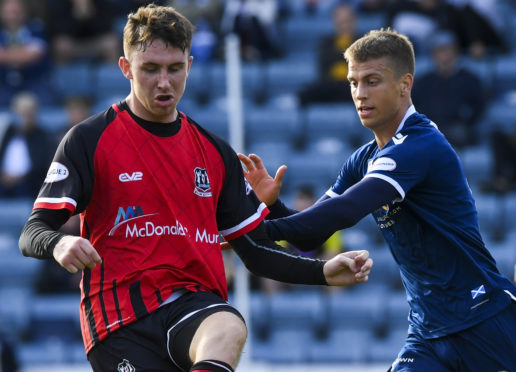 Andrew Nelson is entitled to feel aggrieved that he hasn't been starting games for Dundee, manager James McPake admitted.
But the Dens Park boss has pledged that the former Sunderland man will have a key role to play – possibly as soon as this weekend against Alloa.
McPake said: "He's the one who can have a good moan and say: 'why am I not getting in?'
"I can understand it because he's scored goals.
"He was put on at Tannadice when we were 5-1 down and he's worked his socks off, got into the game and scored a goal.
"I love working with him. Every day he wants to stay behind and work on his finishing.
"He's not moaned. I think he gets his frustration out with his work-rate.
"We've all had a chat with him – myself, Jimmy (Nicholl) and Dave (Mackay). He's young and it's a long season. He knows he'll be needed.
"We saw last year he'll get goals out of nothing."
McPake is clear in his mind that the Dark Blues need to find an answer to the problem of opening up packed defences.
It was an issue in the defeat to Elgin on Sunday and that wasn't the first time.
"We had a lot of the ball without creating much in the final third," he said. "It's been an issue for us over the course of the season so far.
"It's not the strikers – Danny's (Danny Johnson) scored a few, Kano (Kane Hemmings) scored at United and Neller has scored a few.
"As a team further back the pitch we were really guilty of not moving the ball quickly enough.
"That's what we've been speaking about.
"It's a complete shift from what we've been used to as a football club.
"The input has been good from the players since. There's still a belief in what we're trying to do.
"Teams will come here and try and frustrate. That's not a slight on them but we need to find a way to combat it.
"Elgin did it pretty well and our only goal was a long-range strike.
"Moving it quicker and being more positive is what we need. At times it's just a case of getting it wide and getting it in the box.
"We'll have loads of that this season, particularly here.
"No disrespect to Elgin but Alloa will be a step up and we need to be right."
Jamie Ness should be available, McPake reported. He is expected to be back in training tomorrow after recovering from an ankle injury at the weekend.
"I thought it was quite a bad tackle and after seeing it back I still think the same," he said.
"He hobbled about but we didn't want to take a risk. He'll be fine."
Danny Johnson and Jordan Marshall were rested on Sunday.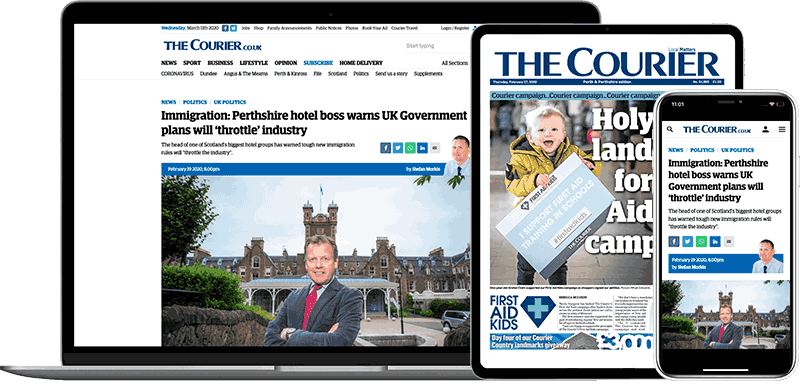 Help support quality local journalism … become a digital subscriber to The Courier
For as little as £5.99 a month you can access all of our content, including Premium articles.
Subscribe