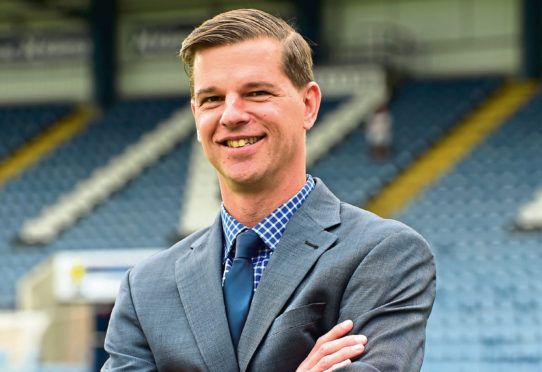 Dundee owner Tim Keyes admits the cost of running the club has been more than he initially bargained for but he is still determined to oversee long-term success on and off the field for the Dark Blues.
The American has pumped a small fortune into Dens since he took control in 2013.
Overall, it would be fair to say he has not had a satisfactory return on his investment, especially considering the devastating blow of relegation last season.
Despite that, Keyes is still very much committed to the club and he welcomed developments such as the Academy moving into their new home at the Regional Performance Centre for Sport at Caird Park.
He also admitted that he would like to see tangible progress on the mooted stadium development and if there was, he could envisage being the Dundee owner for the foreseeable future.
When asked if he still saw the club as a long-term project, Keyes said: "Yes, I think we do.
"It has been a little bit more financially demanding than what we thought but we got into it partially because we love football.
"I started playing soccer in the US when I was three so it has been a lifelong ambition for us.
"We are still here and we want to see things progress. I would like to see the new stadium.
"I think if things were stagnant then maybe we would re-evaluate.
"But with this coming in (Performance Centre) and hopefully getting the new stadium off the ground, will keep us here for the next five, 10, 15 years."
Keyes jets in to Scotland for Dundee games when he can but most of the time he views the club's games back in the States on TV and he admitted what unfolded last season was a painful watch.
He also confessed he was baffled that the Dark Blues still dropped out of the Premiership despite having a big budget.
Keyes said: "It was very difficult and very painful.
"But the most painful of all for us was I had seen a statistic somewhere that said we had the sixth highest payroll in the Premiership last year.
"Then you see our results and I said to John (managing director Nelms), 'How can we be relegated?'.
"It was not like we weren't spending the money to stay up. We were the sixth highest in the league, we shouldn't have been anywhere near 12th.
"You can talk about why and various factors like the managers and player selection but overall it was very frustrating."
Having taken over at Dens six years ago, Keyes admitted many lessons have been taken on board.
But if he could turn back the clock, what would he do differently?
He said: "If we started all over? It is a good question.
"The Academy was our goal when we came in but we got side-tracked when we won the league and went up. Everything was about building a Premiership squad that could stay there.
"So what I would do if we were starting today is try to do something like this (Academy).
"I think we took our eye off the ball with the Academy but after relegation we are going to do what we set out to do all those years ago and let's do it right.
"Now we have the facility and the brain trust behind it, we can do it the way we want to.
"I think that would be the first thing."
Another harsh lesson that Keyes has absorbed is that last summer's recruitment, bringing in a whole host of players with no experience of Scottish football, was a big mistake.
Keyes added: "The second thing is that you learn you can't just write cheques and think you will succeed.
"So I think I would be a little smarter about player valuation and scouting.
"I think we went too far trying to find a diamond in the rough in Europe.
"We probably should have just tried to find the best quality Scottish or English players and focused on that.
"So we got a little side-tracked on our player selection.
"I don't want to name any names but why did we bring in players from the continent?
"Some did OK here but for the most part our successes have been Kane Hemmings, Greg Stewart and Jack Hendry, players from Scotland and England that we identified and built up.
"They progressed and were sold on."
While Keyes insists he cannot continue constantly writing cheques, he did admit that funds could become available if the circumstances dictated.
Keyes said: "We had the budget set and then Kane Hemmings became available.
"They came to me and said we can get Kane back.
"I knew him from when we had him before so I said, 'Let's increase the budget a little bit to bring in Kane'.
"So I would say that the budget is always fixed but flexible if there is such a thing!"
Dundee are obviously looking to return to the Premiership at the first time of asking but Keyes is fully aware there are no guarantees that will happen.
He said: "We want to go back up but it is not imperative that we do.
"Our goal obviously is to get back up but it would not be the end of the world if we don't."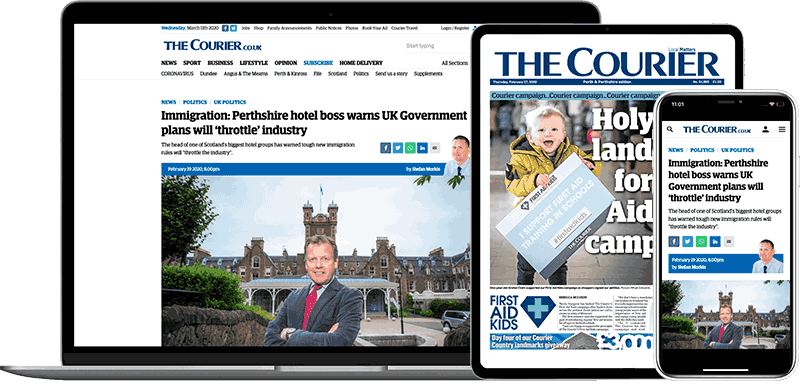 Help support quality local journalism … become a digital subscriber to The Courier
For as little as £5.99 a month you can access all of our content, including Premium articles.
Subscribe