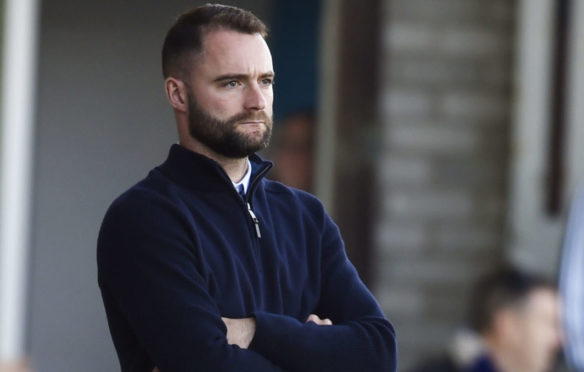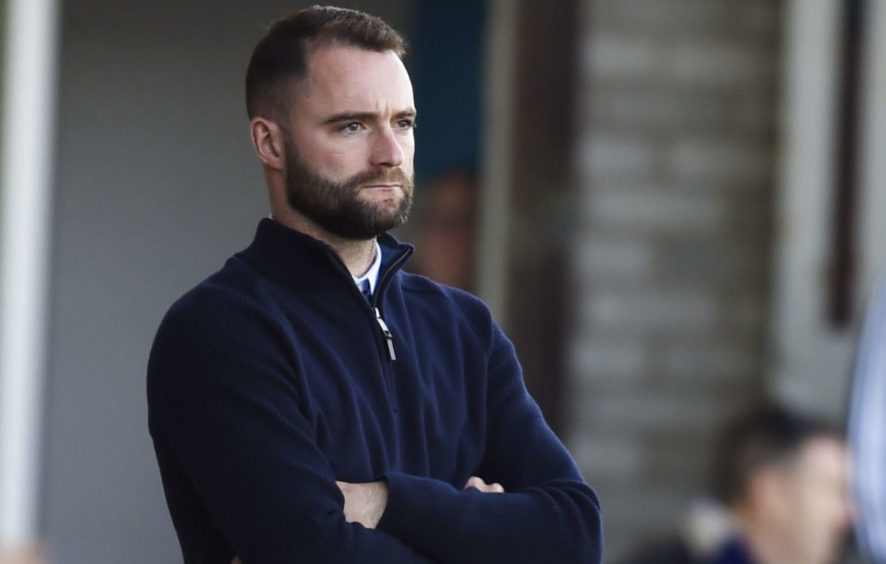 Dundee boss James McPake has studied the recent history of the Championship and knows how hard it can be to escape its clutches.
McPake's team are new arrivals in the division having come down from the Premiership and have struggled to get going.
The Dark Blues sit in fourth spot ahead of Morton on goal difference and are nine points behind leaders Dundee United and Ayr after just seven matches.
They left Dumfries on Friday with only a draw from their clash with Queen of the South then had to watch the Tangeriens and Honest Men pull away the following day.
McPake knows the fans would have expected more from his players by this stage but is also a realist when it comes to how difficult it is to thrive in Scotland's second tier.
He has seen at close quarters how the Tangerines have struggled in previous seasons and has also spoken to Ross County co-manager Stuart Kettlewell about how the Staggies coped.
Also, he is well aware that it took one of this former clubs, Hibs, three years to get out of the Championship.
When neighbours United and the gap in the table were mentioned, McPake said: "Everybody wants it to happen like that (clicks his fingers), hit the ground running and get off to a flyer.
"It's not easy and I think everyone will tell you it's difficult to do that.
"It is tough but it's nothing we didn't expect.
"They (United) have been in this league a while.
"We are down this year and, looking at the league, people have been saying: 'The two of them should coast it.'
"It is not as simple as that. It is a tough, tough league and that's why they (United) have been in it so long.
"Hibs also took a while and I think Hearts have been the exception when they went straight back up.
"Even then, Hearts got deducted the points the season before and knew they were going down. That gave them time to build for this league.
"I also spoke to Stuart Kettlewell about that as well.
"They also had that kind of situation when they went in for however many games near the end of the season.
"They got the last spell of the previous season and got to see what was there.
"You are dealt the hand you are given and I came in here when a lot of the players were out of contract.
"I am not making excuses. It will take time but I still fully believe we will get there with the squad we have here.
"I have said all this from day one.
"I am not sitting here and saying it because we have had an average start to the season.
"I am making no excuses and the division will get harder as the season goes on. However, I also think we will get better and the longer our team is together the more likely you will see a real fluency coming."
The Dark Blues had more of the ball than Queens on Friday but couldn't convert possession into goals.
McPake wants that to change when they face Arbroath at Dens this weekend.
He said: "Looking back, I still think we had loads and loads of the ball without any end product.
"I thought that then and, having watched it back, I feel the same.
"We controlled large portions of the game
"I can see improvements because we are creating more chances now than we had been.
"Ultimately, though, they need to start going into the net and we have to start picking up three points.
"So we are creating but it's just not quite clicked."
Meanwhile, Paul McGowan missed the clash with the Doonhamers because of tonsillitis but is now on the mend.
His manager has just been happy to have some peace and quiet!
McPake joked: "Paul has trained even though he has a bigger neck than normal from his swollen tonsils!
"It stopped him shouting a wee bit, which was a bonus…
"He went down the road with a box of Strepsils so he's fine."