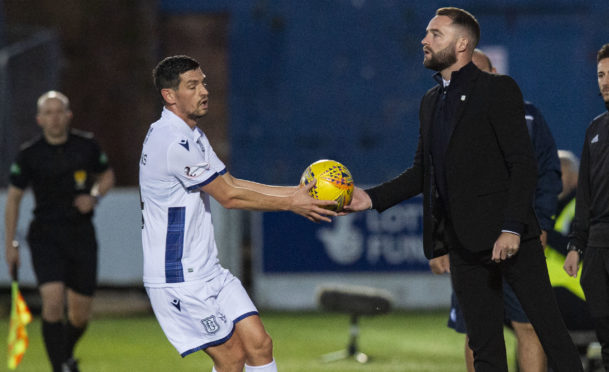 Graham Dorrans will get a big psychological boost from playing his first full match in over two years.
That is the belief of Dundee manager James McPake, who left his new midfielder on for the whole 90 minutes against Queen of the South on Friday night.
Thankfully, Dorrans has come through that 1-1without a niggle.
He also showed, with a fine performance at Palmerston, just why McPake has recruited his friend.
The Dens boss said: "Psychologically, for him it's big.
"He is feeling great and I was really pleased with him.
"He has come through it with no niggles at all.
"It was a worry because that was his first 90 minutes in over two years.
"Even late on in the game, he looked fit and his body looked strong.
"He knows there is more to come.
"He had played 60 minutes of a bounce game earlier that week so I guess on Friday that accelerated his amount of game time.
"Graham coming in was massive for me and for the club because, even though we were creating chances, in the tight games we needed the wee bit of magic that wins you the game.
"He has that and also nearly scored from a freekick on Friday night.
"He is a goalscoring midfielder who creates chances so there is a bit of everything there."