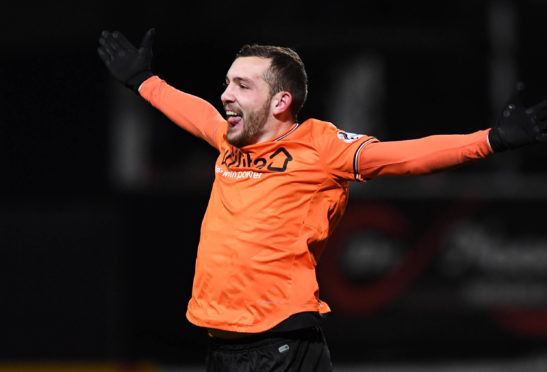 Familiarity has helped Dundee United open up a gap at the top of the Championship table, according to Paul McMullan.
The Tangerines team-mates have struck up telepathic understanding on the pitch that can only happen when players have been together for a long period.
And the even better news for United fans is that in-game understanding can only get even better.
"It is probably the first time since I've been here that we've had the same group of guys for nearly a year," said McMullan.
"You can see that out on the pitch.
"Guys sometimes don't even need to speak to each other – they just know where they've got to be and know what they've got to do.
"It's something that will only develop further the more we play with each other."
Nothing bonds supporters and players more than a derby win and McMullan is determined to keep the feelgood factor going with a fourth victory in a row against Queen of the South on Saturday.
"Hopefully we can keep putting on the performances and results to keep the fans happy," said the former Celtic and Dunfermline forward.
"It's still really early.
"We're not concentrating on gaps. We're just concentrating on getting points on the board. Once you get to February or March you start looking at what gaps you've got and how you can use things like that.
"It's important to get as many points on the board as we can and hopefully let teams try to chase you."
The 4-0 defeat at Palmerston is still fresh in the minds of all those who travelled to Dumfries a few weeks ago.
McMullan said: "We want to win every game, obviously.
"But with it being Queen of the South after they turned us over down there, we'll want a wee bit of revenge for that."