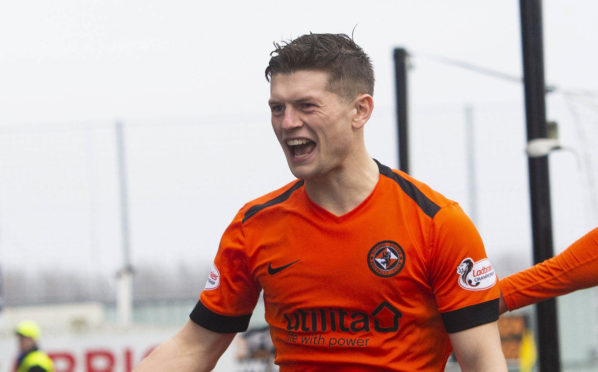 Cammy Smith knows what it takes to be a champion in the Championship.
The Dundee United man was one of the St Mirren players who broke the Tangerines' hearts by pipping both Livingston and the Tangerines to the title in season 2017-18.
The Buddies finished 12 points clear of Livi and 13 clear of the Tannadice men as they wrapped up automatic promotion to the Premiership in style.
Smith was a key part of that successful Paisley side so is worth listening to when it comes to pondering how Robbie Neilson's men should build on the commanding lead they currently have at the top of the table in that division.
Thanks to their rather comfortable derby win over Dundee at Dens they can go nine clear of second-placed Ayr United by beating Quuen of the South at Tannadice this afternoon.
Smith, who is a strong candidate to come into a starting line-up that will have to be changed a bit because of star striker Lawrence Shankland's absence, said: "Looking back on my time at St Mirren, I think momentum was a massive thing.
"I remember we got beat in the first week of December (1-0 at home from Dumbarton).
"We then went on a winning run (eight victories and one draw in the league) that stretched from the second week of December through to the first week in February.
"It pulled us away from everyone.
"It opened up such a gap so that really we were then on the home straight.
"You need to be professional over the winter and from now until the end of the January is massive," he added.
"If we can keep winning games, we can find ourselves in a really good position.
"It's always important over the festive period and we play the likes of Ayr and Dundee during that spell (consecutive home games on December 21 and 27).
"There are obviously a lot of important games coming up but I think if you can just deal with your own business and win more than you lose – I know it sounds stupid – then before you know it you are going to end up with a good points gap.
"You will then become hard to catch.
"Last season, when a lot of us came into United during January, we were trailing Ross County.
"We couldn't really afford to slip up and it does become hard to catch the leaders.
"So if we can get ourselves in that position come the end of January, we are going to be in a strong position."
This afternoon's game against the Doonhamers raises a couple of big questions for United.
Can they gain revenge for the 4-0 thumping they took at Palmerston last month?
Can they cope without Scotland international Lawrence Shankland, who is in Cyprus with the national team?
Smith, who may assume the number 10 role recently filled by Nicky Clark to allow Clark to take over from Shankland, is confident that the answer to both questions is yes.
On that torrid trip to Dumfries, Smith recalled: "That was a poor day.
"I think after the game we had a chat and realised we had to move on and make up for it.
"The best way to do that was to get four wins on the bounce like we've just done.
"Queens have some good players and we'll have to deal with that but hopefully we can bring our performance to the table and that's enough on the day to get the three points.
"Another past experience from winning the Championship is that your home form us massive.
"We only lost twice at home in the league all season with St Mirren.
"It has been key the way we've started the season at Tannadice.
"Nobody likes coming here to play us and we need to make sure it stays like that for the rest of the season.
"We know we are in a good position but there are still 23 games to go."
The fallout from United's second Dundee derby win of the season has included some suggestions that their post-match celebrations may have been a bit over the top.
However, Smith played it all down, arguing that it was just a natural reaction to a great result in a big game.
He said: "Obviously, you want to enjoy the victory but I think you want to show a bit of class as well and not be disrespectful to them.
"We know there is still a long way to go but we are going to enjoy big victories and last Friday night was one of them.
"If we had been beaten and we had heard the opposition team celebrating in the changing-room, you would be feeling a bit down.
"It is going to hurt but I don't think it's sour grapes.
"I think it was just a derby with emotions running high.
"After the game, the ones who haven't played will go out with the sports scientist and do a bit of work on the pitch.
"I was out there and then came back in when the music was on but the music is on after any win, although the volume might have been a bit louder!
"To be fair, I think any team up and down the country would do the same."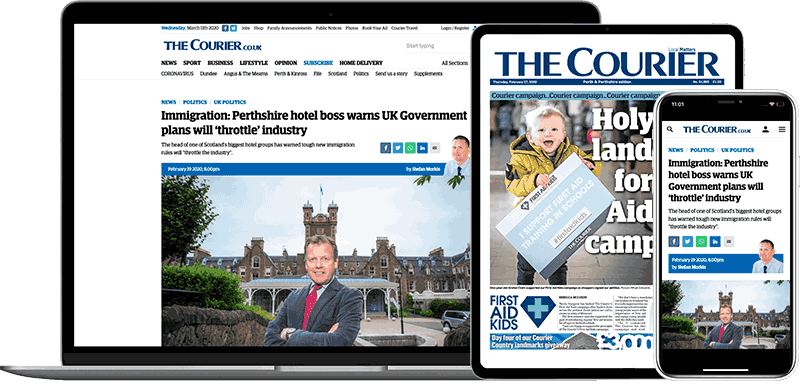 Help support quality local journalism … become a digital subscriber to The Courier
For as little as £5.99 a month you can access all of our content, including Premium articles.
Subscribe