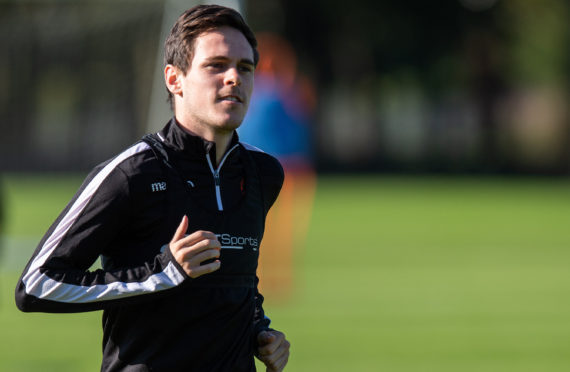 Dundee United defender Liam Smith is hoping for a role reversal when Ayr visit Tannadice today.
Just over a year ago, Smith was in the Honest Men's team that left the Tangerines in tatters with a 5-0 victory that saw a certain Lawrence Shankland score four times.
Thanks to a summer switch from Somerset Park, right-back Smith now finds himself at the other United preparing to take on his old mates.
He said: "I did enjoy some success with Ayr in games between the clubs, especially here at Tannadice.
"One match springs to mind in particular.
"We did particularly well that night!
"Ayr have seemed to do well against United so hopefully that changes this time around.
"It would be nice if we could put a stop to that.
"It would also be great if Lawrence could get a goal or two and he has certainly had a lot for both teams over the past 18 months or so."
When you enjoy a 13-year advantage at the top of any division, you should not be surprised when people start saying the title is yours to lose.
That is happening to Robbie Neilson's side now but the players are staying focused.
Smith said: "We don't really listen to the outside noise, to be honest.
"In house, it is all about winning the next game.
"After matches in the dressing room, the manager is always quick to talk about the next one.
"He never dwells on things – even good results.
"We are concentrating on ourselves and if we continue to do that we will be in a good position at the end of the season."
Smith insists he will not be fazed by playing against his former side.
He said: "There is a different element to a match against your old club because you know all the boys and how they play.
"It is a wee bit different but it is just another game, as far as I am concerned."
United are looking for their ninth straight victory this afternoon and are also keen to keep their 100% home record intact.
They also come back at their own stadium following two excellent away wins over Arbroath and Morton.
It will be a test of their adaptability, as Smith admitted.
He said: "The conditions for those last two away games meant we had to show a different side to ourselves.
"We are returning to Tannadice and hopefully we can get the ball down, control the game and show that we are a good football team.
"Being able to adapt is important.
"I think a successful team wins games regardless of the situation they are in.
"We have shown here how we can dominate and we have shown on the road, particularly recently, that we know how to dig in.
"It all breeds a winning mentality.
"The two games against Ayr and Dundee over Christmas take care of themselves, whereas may the three we had last week (at home to Alloa, away to Morton and Arbroath) were ones people expected us to win.
"They were tough challenges, the whole lot of them, but we took care of them.
"We also can't think too far ahead so it will be all about Ayr then – and only then – will we be thinking about the derby.
"No single game is more important than the other."
Smith is expecting Ayr boss Mark Kerr to have a go at United, which might suit Neilson's men.
He added: "I don't think they know any other way of playing.
"That was certainly the case when I was there.
"Attack was the best form of defence for Ian McCall and I don't see it being any different now under Mark.
"Knowing Kerrso as I do, he will want them to play football just like they did before so I can't see a lot changing in that respect.
"I think all the Ayr boys will be right behind him and looking to get a good result for him."
United will be without the injured Peter Pawlett, while Paul McMullan is in contention for a starting place after coming on as a substitute at Gayfield.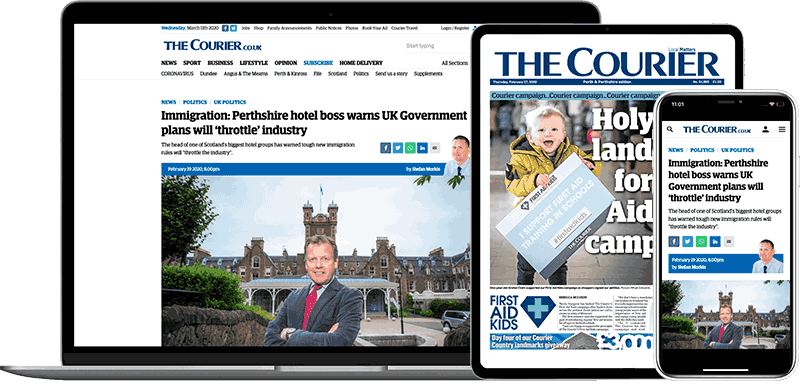 Help support quality local journalism … become a digital subscriber to The Courier
For as little as £5.99 a month you can access all of our content, including Premium articles.
Subscribe