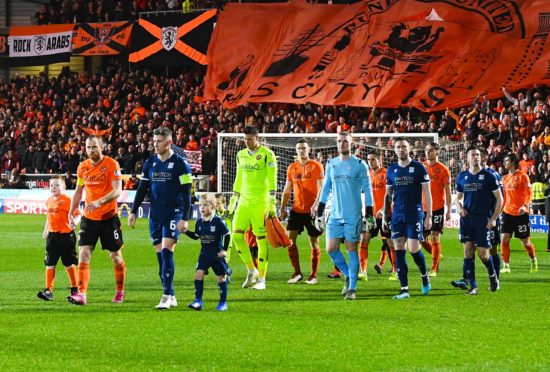 A full house of over 14,000 at Tannadice last night again showed the huge appetite for the city derby.
Dundee fans must have had tremors when they went behind in four minutes to Nicky Clark's goal, but Graham Dorrans' fine equaliser in the second half restored their belief, and how fiercely has that belief been tested in recent times for Dark Blues fans.
Neither team were dominant and despite United having had the better of the first half, Dundee grafted and buckled down to take a deserved point.
United were looking to confirm their top dog status in the city and aiming to emphasise that Dundee FC were being left behind them, both on and off the pitch.
Dundee desperately needed a lift from the game. There's been a sense of purpose at Tannadice this season while at Dens things have seemed jaded.
Both clubs are in American hands but the difference the owners have made to the two city clubs has been starkly illustrated with the progress made at Tannadice and the lack of advancement at Dens.
Mark Ogren and the management personnel he employs have overseen a dramatic transformation in just a year.
United have been energised and are buoyant, and the 12,000 home fans in attendance last night shows the potential for next season back in the top flight.
Tannadice has been refurbished, the youth system overhauled to meet top standards, and serious investment has gone into building a squad to re-establish the club.
Tim Keyes meantime after six years in charge at Dundee now finds himself owner of a club which looks tired, and searching for a clear sense of direction.
Dens Park is badly dated with both sides of the ground in dire need of investment to meet modern standards, and plans for the new stadium complex seem no nearer to fruition.
Crucially too, Dundee have a squad which on the face of it is the second best in the Championship, but is 17 points behind United in the title race, and facing a battle to win promotion via play-offs, which are weighted against Championship teams.
While United were out of the top flight for three years Dundee had the chance to assert their dominance as a Premiership outfit and to market the club with passion and drive to grab the next generation of kids to get them into the dark blue habit.
Instead, United are now certainties to win promotion and potentially ensure that the next cohort of young football fans in the city and environs grow up wearing tangerine.
United seem to be forging ahead while Dundee appear to be in a rut.
Last night's result allows both sets of fans some bragging rights.
United supporters can boast that they are miles ahead of their rivals while Dundee fans can be heartened that they matched a side with a bigger budget and better players.
The honours were shared on the night but the bigger picture looks like a happier ending is scripted for United than Dundee, who have to rewrite things quickly if their season is to have a satisfying conclusion.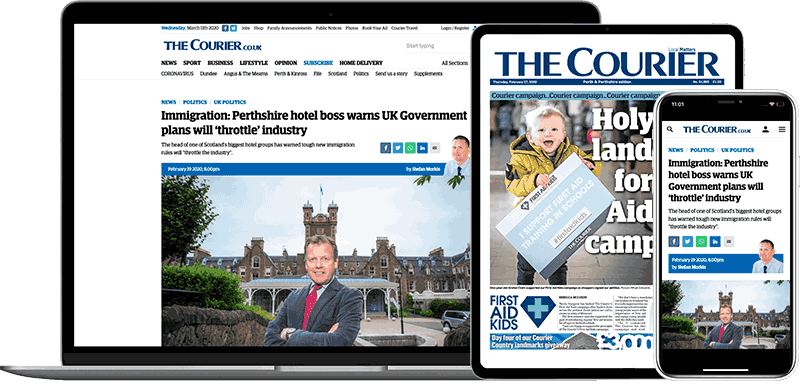 Help support quality local journalism … become a digital subscriber to The Courier
For as little as £5.99 a month you can access all of our content, including Premium articles.
Subscribe