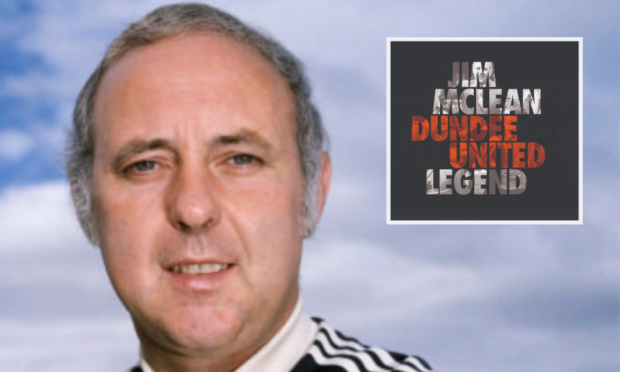 He is the footballing genius who transformed Dundee United into a major force in Scotland and Europe.
The legendary Tannadice boss was in charge for a staggering 22 years and led Dundee United to the Premier League title in 1983, the European Cup semi-final in 1984 and the UEFA Cup final in 1987.
At the height of United's success in the 1980s, one English commentator even described Dundee as the 'city of the four Js' – jute, jam, journalism and Jim McLean.
Now, United fans from all walks of life are being given the chance to pay their own tribute to the club's greatest-ever manager.
'Jim McLean: Dundee United Legend' is being published in May "as a celebration of a great man" by DC Thomson Media in the latest in its series of football heritage books.
Author Steve Finan wants United fans to share their own special memories of McLean's time in the hot seat, which will be carried in the book.
"Jim's achievements deserve recognition and that's what this book does," said Steve.
"This book is a picture-led record of a man with a gift for recognising talented players, improving them, and playing them in a system that made the name of Dundee United famous around the world.
"It contains interviews with his players and managerial peers, as well as never-before-seen photos from newspaper and magazine archives.
"It also contains the thoughts and family photos of Jim's wife Doris, who gives her insights on the unseen, private side of the man every Dundee United supporter regards as almost a deity, but who she knows as a husband."
Steve said the book also looks at McLean's playing career, his stints with Clyde, Kilmarnock and Dundee, and pictures him in the same teams as his brothers Willie and Tommy.
It will also have a chapter on the campaign to erect a statue to McLean, with the thoughts of the fundraising committee and the various stages in the creation of the statue by sculptor Alan Herriot.
Steve said perhaps most importantly, the book will carry tributes from ordinary Dundee United supporters.
"What are your own special memories of the great man?" he said.
"Did you ever meet him? What impact has Jim had on your life? What does Jim McLean mean to you?"
Fans are being asked to send a few sentences in tribute to McLean by emailing Jimbook@dctmedia.co.uk
Born in Larkhall in 1937, McLean played for Hamilton, Clyde, Dundee and Kilmarnock before taking a coaching role at Dens in 1970.
He took up the manager's job at Tannadice in 1971 and reached the 1974 Scottish Cup final, where his team lost 3-0 to Jock Stein's all-conquering Celtic side.
McLean and United's first major honour was in December 1979, when they beat Aberdeen 3-0 in a replay in the League Cup Final at Dens.
The following season they kept the trophy, this time seeing off city rivals Dundee 3-0, again at Dens.
The Dark Blues' own pitch was the setting for an even bigger achievement in 1983 when they beat Dundee 2-1 on the final day of the season to win the Premier League.
After taking the club to unimaginable heights on the park, McLean stepped down as manager in 1993 when he moved upstairs, continuing the role as chairman, which he had assumed in 1988.
He stepped down from the boardroom in 2000.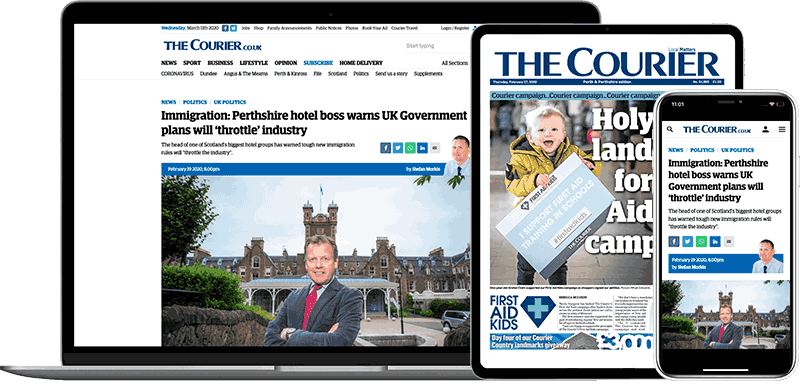 Help support quality local journalism … become a digital subscriber to The Courier
For as little as £5.99 a month you can access all of our content, including Premium articles.
Subscribe