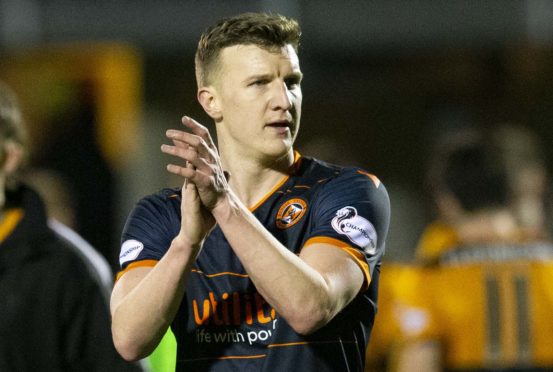 The "full-on arguments" in the away dressing after Friday night's 0-0 draw at Alloa will blow out of the water the theory that Dundee United are easing their way to the Championship finishing line rather than attempting to burst the tape as early as possible.
Tangerines centre-back Paul Watson insisted that there is no danger of complacency becoming a powerful opponent for them in the last few months of the campaign.
The desire of the United players to win matches remains as intense now that they have an 18-point advantage at the top of the table as it was when they had no lead at all.
"People might look from the outside and talk about the effect of there being such a big gap but nobody has taken their foot off the gas," said Watson.
"We still train as hard as ever.
"At full-time there were full-on arguments between the boys because we're not happy that we haven't reached the standards that we've set.
"We'll keep those standards high.
"At a club of this size you expect to win. If we don't, you'll see the competitive edge in the dressing room afterwards. That's how it is."
The October defeat at Alloa was a rare low point of United's season and ensuring they didn't put in a similarly meek performance was the first bar that had to be cleared on Friday.
"You remember things like that," said Watson. "They turned us over and we wanted to make sure it didn't happen again.
"It was definitely better than the last time we came to Alloa.
"They're a good team. They know what to do on a difficult surface, which is an advantage. They train on it all the time.
"It's disappointing because we go out to win every game we play in but it is still a good point.
"It's taken us 18 points clear – if you'd offered us that at the start of the season we'd have bitten you hand off.
"That's the bigger picture. We'll take the point and move on."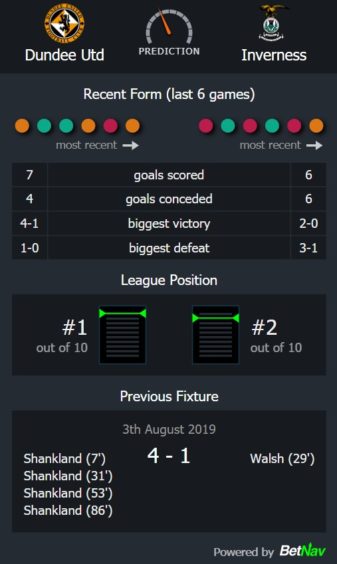 There is another Friday night fixture this week – and it's a first v second clash at Tannadice.
"It's a massive game against Inverness ," said Watson.
"The last three of the first quarter are all tough – Inverness, Dunfermline and Ayr – but we're just concentrating on the next one.
"They're a good side and are in second but we'll be trying to play the sort of match that will get Tannadice rocking to help us get another three points.
"In reality they'll look at it as do or die, which we need to be ready for."
Robbie Neilson's decision to leave Watson out of his starting line-up for three matches in a row – none of which United won – has been a big talking-point among the club's fan-base.
Asked if he thought the run of games before his benching was the best form of his career, the 29-year-old answered: "It's fair to say that.
"There were 14 or 15 games in a row and I loved every minute.
"It was a frustrating time for me (being a substitute) – if there isn't frustration there's a problem. I thought I was playing well and for whatever reason I came out of the team.
"That's not my decision. You might not agree with it but you have to respect it.
"You know you have to put the team first. That's what I've done.
"I'm happy to get back in and hopefully I can stay there.
"A clean sheet should help. As a back five unit all you can do is not concede and more times than not that will mean you win the game."