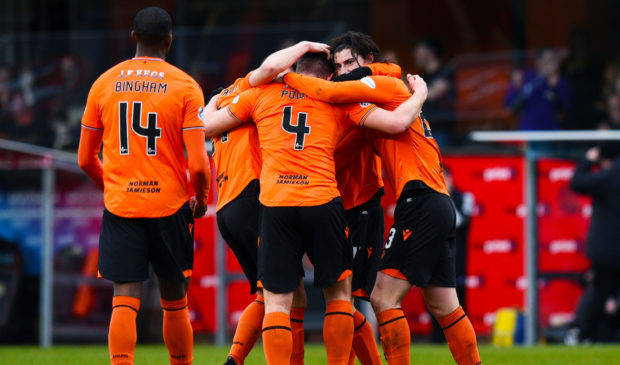 Dillon Powers was left with a "mixed feeling" after seeing Dundee United's lead grow while the team's form slump continued.
The American midfielder, whose first goal for the club should have set them up for victory over bottom club Partick Thitsle, instead looked on as Stuart Bannigan's penalty made in one win in nine for the Tangerines.
The players, though, must have cheered up when they made it to the dressing room and discovered that second-placed Inverness Caley Thistle had been beaten by Alloa.
That increased the gap between United and ICT in the Championship table to 17 points.
Powers admitted that it was a strange feeling to be so downbeat after a match when you actually ended up better off in the promotion race than you were earlier in the day.
He said: "It is a little bit of a mixed feeling.
"At the end of the day, our goal is to win this league so if we are gaining a point in the lead then that's great.
"In saying that, we always want to win our games, especially at home.
"When we are playing at home against a team that is down at the bottom then our fans expect us to win and score goals.
"That's fair enough.
"I think, though, that we will take the point and look forward to next week and another game down.
"I also believe that you have to look at this stage of the season because everyone is battling for points.
"Teams recognise the importance of each match with so few games left.
"Everyone is digging in and so that means the games have increased in intensity."
Powers smashed his right-foot shot home on 19 minutes and the 25-yard effort was his first goal for the Tannadice men.
He said: "My first professional goal was a little bit similar so I guess I like the long-range ones."
Powers admitted he has taken some time to get used to Scottish football but he is getting there.
He added: "Each game is different and I am still learning the style of the league.
"I am picking little bits up from each game so that's good."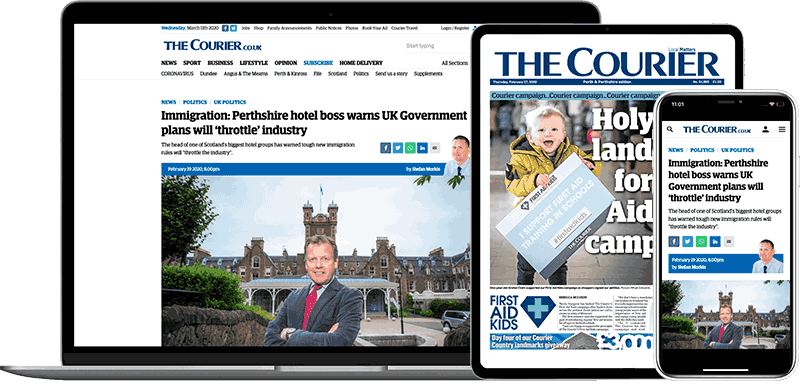 Help support quality local journalism … become a digital subscriber to The Courier
For as little as £5.99 a month you can access all of our content, including Premium articles.
Subscribe