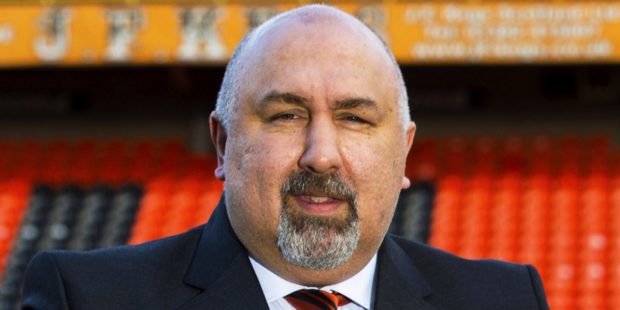 Dundee United sporting director Tony Asghar says the club's psychologist is helping players stay focused on football during the coronavirus shutdown.
The action is not expected to resume until August at the earliest and Dr Gillian Cook, of Liverpool John Moores University, has played a crucial role in recent times regarding the mindset of Robbie Neilson's stars.
Asghar insists United have placed a huge focus on mental health as footballers and fans adapt to the Covid-19 lockdown.
He said: "Dr Gillian Cook has been working at the club for a while. She is from Broughty Ferry and is a big Dundee United fan.
"She has worked with the US Olympic Swimming and also with British Cycling.
"Gill has been at the club as part of our overall performance plan, working with the coaching staff and the players, for some time now.
"Now she is working with the players during this time in relation to stimulus and keeping a high-performance mindset in these trying conditions.
"It is important as an athlete that you stay focused.
Ex-Dundee and Dundee United star Simon Murray is officially a free agent after leaving Bidvest Wits
"It is unknown when we will start back but we know the importance of all our players keeping both their mind and body healthy."
United's head of medicine and sports science Marcin Szostak is regularly quizzing the club's stars on how they are coping during the football suspension, with manager Robbie Neilson speaking to his men several times a week.
Asghar said: "Our medical department, headed by Marcin, put regular questionnaires out to the players to see how they are doing.
"We get feedback and we can also adapt things accordingly. They can speak to Marcin, our doctors or any of our staff.
"Robbie has also been speaking to the players every two or three days, as have all the other coaches from the first-team down to the younger age groups."
Last week Tangerines defender Adrian Sporle told of his agony at being unable to return to his native Argentina during the coronavirus crisis.
The 24-year-old's homeland has banned all foreign flights from countries affected by the Covid-19 outbreak.
Sporle, from the village of Centenario, opened his heart on being apart from his family and his girlfriend.
Asghar – appointed sporting director over a year ago following Mark Ogren's takeover – said: "Since we came in we have created a togetherness throughout the club.
"Everyone can speak to anyone at the club. We are a real tight-knit group and all the boys have moved up to the local area.
"Adrian and Benjamin [Siegrist] stay themselves but they were always in and around the group before the lockdown.
"Now we are making sure that we are in regular contact with them. There are a few boys who are on their own.
"We have made sure that they are not sitting themselves, thanks to modern technology and the use of Zoom.
"We will have another call with them today. We also did a similar one with our under-18 team last week.
"We speak to them and get the boys talking and inter-acting as if they would if they were at the training ground every day."
He added: "Mental health is important to everyone.
"We are also aware of the fans and their families. Mental health is a big thing.
"First and foremost people need to look after themselves with the virus just now but it is also important that people don't get too worried about things, and if they are then they are able to talk to people."
Dundee United's top scorers over the years – how does Lawrence Shankland stack up?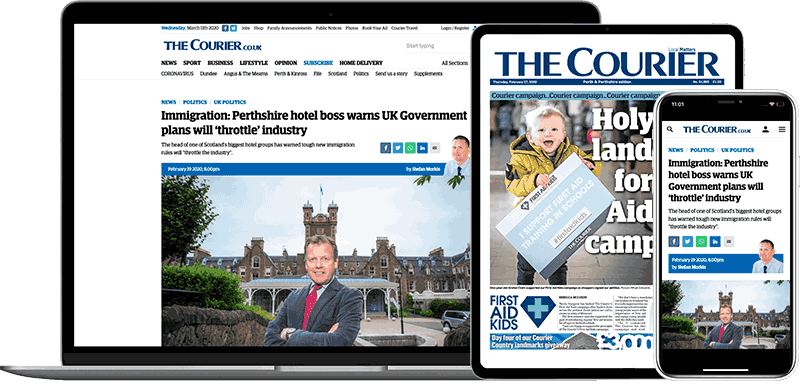 Help support quality local journalism … become a digital subscriber to The Courier
For as little as £5.99 a month you can access all of our content, including Premium articles.
Subscribe