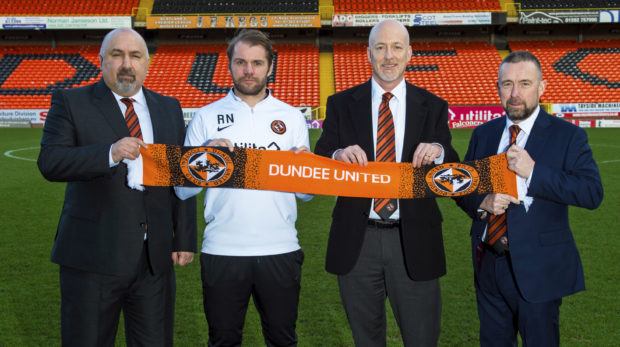 Dundee United chief Mal Brannigan insists the club will continue to use their money wisely amid the coronavirus pandemic.
American owner Mark Ogren has pumped seven figures into the club since taking over at Tannadice in late 2018, helping lead the Terrors to the Championship title in the process.
Managing director Brannigan believes the financial impact of Covid-19 won't affect United's ability to compete in the top flight when the action resumes next season.
In fact, he is optimistic they will continue to build a stable future for the club under the current board's stewardship.
Brannigan is also backing boss Robbie Neilson to add quality to the playing squad as they set their sights on a top-six finish.
"I have no question about the investment which has gone into the club so far and nor would have any question about the ongoing investment that Mark and Scott (Ogren) have put in," he said.
"We all have to be mindful that everybody has been impacted by the coronavirus and what we will continue to do with the investment is use it wisely.
"If you look at the work (sporting director) Tony (Asghar), Robbie and the board have done in regards to strengthening the squad and other improvements at the club, I don't expect the quality of that to change.
"Robbie has plenty of pedigree behind him at the top level and the lengths of contracts some of our players are on shows what the club's perspective is on what we're trying to do.
"There are some clubs that will work on shorter-term contracts, which brings with it turmoil as much as it maybe does freshness.
"For me, though, you need to have that stability with what we're doing as an organisation.
"Looking at it from us growing as a business, as a fanbase and as a club first and foremost, it's about having that stability going throughout."
One area where there has been added uncertainty and turmoil recently is the club's relationship with fans' group the Dundee United Supporters' Foundation (DUSF).
A dispute over investment into the club has led to the Tangerines, effectively, disowning the DUSF as they move down the path of setting up a new supporters' group.
The DUSF later stated they were 'astonished' by United's initial statement to call an end to their arrangement.
On the subject, Brannigan is guarded, but does admit he believes it is healthy supporters group are independent of the club.
He continued: "It's very early days since those statements and I think the most important thing at the moment is we focus on what we can do.
"We can generate funds through season tickets and enthusiasm about being back in the Premiership again.
"It's a subject I'm sure will keep coming to the fore every now and then but now is not the time to discuss it.
"You never know what's going to happen in the future but we remain positive about everything.
"In terms of expanding and moving forward, what we have done is all the supporters clubs are independent of the football club.
"I think it's healthy to have that independence because what it does is it retains opinion and what people find of value."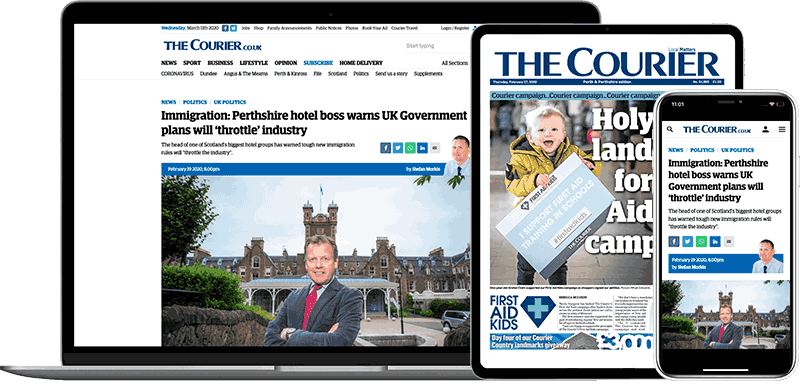 Help support quality local journalism … become a digital subscriber to The Courier
For as little as £5.99 a month you can access all of our content, including Premium articles.
Subscribe