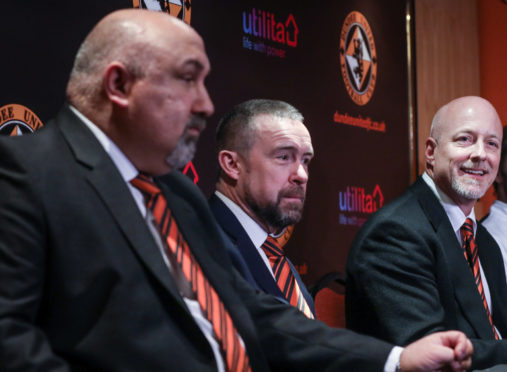 Dundee United won't necessarily replace their recently departed managing director like for like.
Speaking to The Courier's Talking Football podcast, sporting director Tony Asghar revealed that a review of the off-pitch leadership at Tannadice has started in the wake of Mal Brannigan's departure a month ago.
And Asghar also reported that owners Mark and Scott Ogren are more "hands-on" than they have ever been since buying the club at the end of 2018.
"We're always reviewing and evaluating," he said.
"Just now we're undergoing a restructure review going into the Premiership.
"Time will tell how that is.
"We want to enhance each department. Laura McCallum, our head of legal affairs and football administration will form part of the executive team along with myself and Derek Bond as financial director.
"And we'll look to put a proposal in on how we intend to move forward.
"We've had a lot of time to reflect in this period and see how things work. We've had a lot of one-to-ones with the staff and listened to their ideas and what they want to do.
"There are a lot of good people and good ideas at the club. We've got a staff that will hopefully buy into where we're going."
Asghar added: "Right now, we're just waiting to see how we're going to move forward.
"We always want to have good governance. Mark and Scott are a bit more hands-on. We speak all the time. They've got ideas they want to put in which makes it even better.
"You need fresh eyes from outside."
Asghar joked that some of the ideas do fall at the first hurdle.
He said: "Mark will kill me for saying this but he said: 'Can we not lobby for a longer half-time break so we can serve more beer at hospitality?' I'm going to put it into Uefa and Fifa to get a 45-minute break so we can sell more beer!"
Asghar insisted that the Ogrens' passion for Dundee United is as high several months into the coronavirus pandemic, with all the sporting and financial uncertainty that brings, as it was before the football hiatus.
"I sent two articles over to them this week," he said.
"One was from Steve Archibald saying this was the best time to buy a Scottish football club and the other was the alleged offer from America for Hearts.
"I'll keep saying and people don't believe it – we've got a negativity in this country, sometimes in Dundee, where everyone looks on the downside.
"You think: 'Why are you doing that?' I keep hearing: 'We've got to shut down' and: 'We'll not have any teams'. For me, if you're always going to talk about that you're almost pre-empting it."
Asghar can envisage United following Aberdeen's lead, after the Dons launched a strategic partnership with Atlanta United at the end of last year.
"Absolutely," he said.
"It's not in the way most fans see it. Most fans would think an owner would buy a club and then buy other clubs in other countries.
"How I would see it personally is that you create really good partnerships like Aberdeen have with Atlanta – that's a fantastic partnership.
"I've been out there. The owner has more zeros than you can write down. They've got a great structure. There are amazing ways of working.
"I understand that Scottish fans traditionally come to the game at 3 o'clock on a Saturday after a few pints with their pals, have a pie at half-time and after a game they're moaning about the team or talking about how well it's done. A brilliant weekend, back in work on Monday.
"Now football is much more than that.
"We've got the opportunity to get Dundee United out to places like India, the Middle East, South America and the US because technology makes it a lot easier.
"We have a fanbase all around the world. There are a lot of Dundee ex-pats who have made a lot of money. It's now time for us, along with teams like Hibs who also have an American owner, to galvanise our game and make it attractive.
"We've got a product we can definitely market better across the world.
"It's challenging. American clubs speak to us about how we get such passion and support. Dundee United fans have fathers and grandfathers who supported the club. That's always going to be our core.
"Now we need to encourage that fanbase to be bigger. If we get that, investors from America or elsewhere see a business with consumers coming in.
"I read Gordon Strachan's comments. He's a really experienced guy who has the right idea.
"We need to get to a level of financial stability. We've got to move forward and generate revenues in other ways."
EXCLUSIVE: Tony Asghar's judgment on a fair price will be key for Dundee United in the transfer market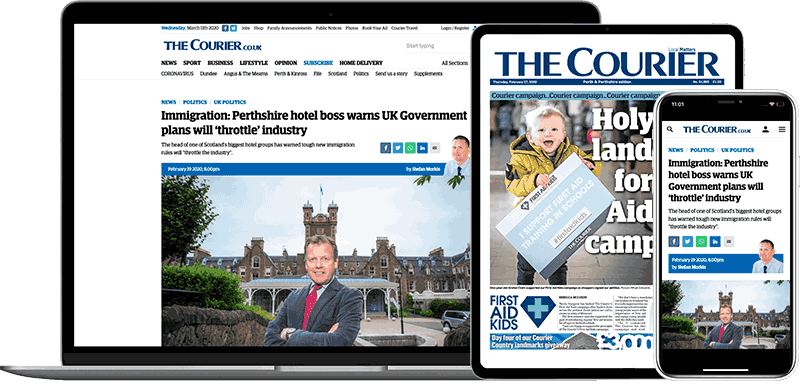 Help support quality local journalism … become a digital subscriber to The Courier
For as little as £5.99 a month you can access all of our content, including Premium articles.
Subscribe