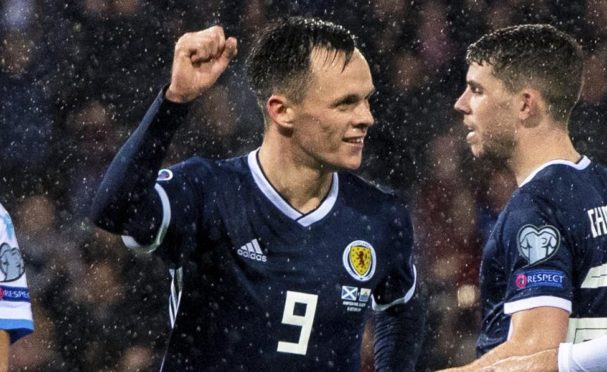 Today is the day Lawrence Shankland should have been running out at Hampden for Scotland's Euro 2020 play-off clash with Israel.
Instead, he will be reporting for the first day of training with Dundee United.
With the European Championships postponed for a year due to the coronavirus crisis, the Scots still have to try to secure their qualification.
Shankland still hopes to be part of it.
But his disappointment at missing out is tempered by a belief that the postponement could work in Scotland's favour.
He said: "There were a few injuries at the time to key players and there will be a lot of top players back to full fitness (when the play-offs are rescheduled).
"Hopefully, there will be a full squad available for selection.
"Fingers crossed, whoever is in that squad will do the job and get Scotland to a major finals."
Looking at what might have been had the pandemic not intervened, Shankland said: "(The first play-off game) was getting closer and closer.
"We were all excited about it but the circumstances we find ourselves in are really serious and the time will come for the play-offs.
"If I am doing the job for my club in the Premiership then there is no reason why I can't get selected again for Scotland and be a part of it.
"My job is just to do well for United in the top flight and do what I can and hopefully score a lot of goals.
"If I am doing that there is no reason why I won't be involved with the national team."