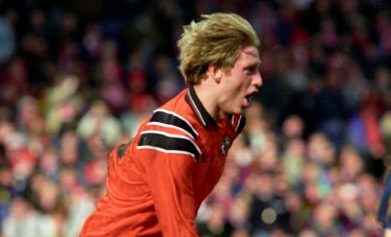 Dundee United's Scottish Cup hero Brian Welsh has revealed how he is bringing some working-class values to the posh suburbs of Northern Virginia.
The former Tannadice central defender, man-of-the-match as the Tangerines lifted the famous silverware at Hampden for the first time by beating hot favourites Rangers in 1994, is currently based in the United States.
Welsh has been head coach of his very own franchise, Northern Virginia United, since January 2018 and it is a family affair, with sons Daniel and Michael also on the backroom team.
He was a talented but no-nonsense player in his time – as Ibrox stars Mark Hateley, Gordon Durie and Ally McCoist found out that memorable May 21st day – and has made it his mission to instil some good, old-fashioned Scottish working-class realism in the players who now cross his path.
Speaking to the Dode Fox podcast, the 51-year-old revealed how the knowledge he collected from two very different types of managers – legendary disciplinarian Jim McLean and relaxed Hampden hero Ivan Golac – is being passed on to eager young Americans.
"There is plenty to keep me busy over here," said Welsh of his Stateside home.
"We live in a very affluent area in Northern Virginia and there is a lot of money about – a lot of entitlement.
"What I can do because of what I have seen and done in my career is pass my knowledge on to them.
"I have to get it into the players that if you want something then you have to work for it.
"That gives them a kind of working-class mentality.
"That is something I have brought over here from Scotland," added Welsh, who made 177 appearances for the Tangerines.
"I have my own club, Northern Virginia United, and it is the franchise model over here. My boys are also involved in the coaching.
"Sadly, we never managed to play this year because of Covid-19 but I hope to get back into it and start building things up a bit now."
Welsh, who will be looking out for United's result when Micky Mellon's men open their Premiership campaign against St Johnstone a week on Saturday, has benefited from working under McLean and Golac.
McLean's keen interest in every player at United – even down to S-form level – was something he appreciated, while he credits Golac with excellent motivational skills.
"We had top, top quality players at United at the time and good scouts," he recalled.
"We also had the Glasgow and Edinburgh youth satellites (Weslh was in the latter set-up) and I wondered if United were attracting players because of the interest Wee Jim showed in you.
"He was on top of everything at the club and that was rare.
"He also had a gift of watching games and not missing a thing. He would go around the changing room saying: 'You did that wrong, you did this wrong.' If you had made a mistake then you were just waiting for him to get to you.
"I had my moments with him but what he taught me about football helped me so much."
Golac was, of course, a different story altogether.
"It was like going from one extreme to the other," said Welsh.
"I loved Ivan. Don't get me wrong, he could be tough and you wouldn't mess him about.
"Some players need a boot up the backside and some an arm around them and he just had a knack of making you feel that you were brilliant.
"Once we went on that cup run in 94 it was never in doubt.
"So much of the game is played in your head and I knew we were going to win that day.
Welsh, also remembered fondly by United fans for his last-gasp equaliser in the promotion play-off against Partick Thistle two years after the cup final, doesn't make it back to his old stomping ground as often as he would like, especially due to the coronavirus.
The city and its inhabitants, however, have a special place in his heart
"I am from Edinburgh and sometimes people can be a wee bit stuck up but I really liked the Dundee people – (they) are quality," said Welsh.
"When I go back – and I've not been back too often – it's great.
"I think since I moved to America I have been to Tannadice twice and I have always been well looked after.
"I took a bunch of kids from our academy over here to a match the last time and they were on the pitch along with me. Those are good memories."
Dundee United boss Micky Mellon delivers injury updates on Benjamin Siegrist and Paul McMullan after friendly draw with Livingston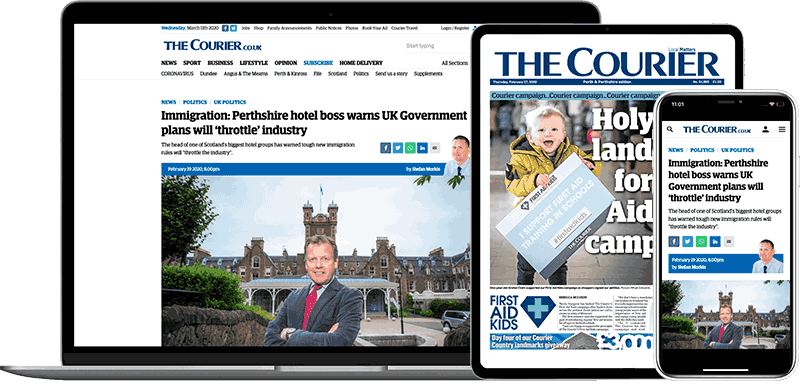 Help support quality local journalism … become a digital subscriber to The Courier
For as little as £5.99 a month you can access all of our content, including Premium articles.
Subscribe