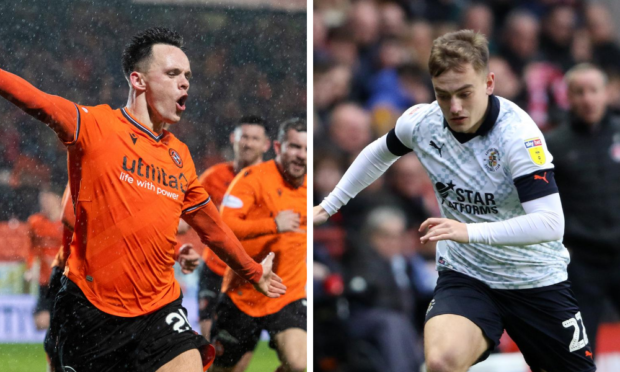 Luke Bolton is only just in the door at Tannadice but the Manchester City youngster admits a certain Lawrence Shankland is already living up to his expectations.
The 20-year-old joined the Tangerines earlier this week on a season-long loan, determined to make his mark with Micky Mellon's team in the Premiership.
The manager played a big part in persuading Bolton to come to Scotland but he also received ringing endorsements about United and their star striker Shankland from players who have the same agent as himself.
Now, the winger/full-back cannot wait to start providing ammunition for the prolific striker, hopefully starting on Saturday against St Johnstone in the league opener at Tannadice.
Bolton said: "I spoke to Micky at length about the size of the club and his plans and I thought he spoke very well. I believe in what he wants to do.
"I want to help Dundee United push on and finish as high as we can in the Premiership. Personally, I want to contribute as much as I can.
"If that's on the wing I want to get at people and excite the fans – once they are back in – getting goals and assists.
"I just want to show my qualities."
When asked about his first impressions of Shankland, Bolton smiled and said: "He's not too bad, is he?
"I looked into the squad before I came and a few of my agent's lads, such as Jamie Lindsay, Declan McManus and Martin Boyle at Hibs know him pretty well. They have raved about him and they weren't wrong.
"I'm feeling good and ready to be in contention. I'm probably a week behind the boys and it will be up to the manager but I feel in a good place and fit to play.
"I could easily put a shift in."
Bolton spent last season out on loan at Luton but did feature for City against Borussia Dortmund and Liverpool on a tour to the US last summer.
He was left with nothing but admiration for the first-team superstars at the club, including the long-serving David Silva who departed the Etihad last week.
And Bolton admitted he had learned so much from the Spanish legend.
He added: "He's a very smart man, very humble and always welcoming of the young lads, as long as they are respectful.
"That's what I was. Obviously he's won the World Cup, titles and as a City fan, he was one of my idols growing up.
"To share a changing-room with him was unbelievable. You could pick his brains about anything, he's always happy to give you his opinion.
"He's always one of the best players on the pitch, his quality shines through and he's just a smart footballer.
"He's inspirational and, as a fan, what he's done at City has been huge and he'll go down as a legend.
"You can take things from all the City first-team lads, just watching them when training alongside them, seeing how dedicated and aware they are, every single day.
"If you do that you won't go far wrong in your career."
Bolton had no reservations about coming to this country especially after listening to Jeremie Frimpong and Brandon Barker who play for Celtic and Rangers respectively.
They both started out at Manchester City but left Bolton in no doubt about how much they enjoy the game up here.
Bolton added: "I've talked to them in the past and they all have good things to say about Scottish football.
"Brandon enjoyed his time at Hibs and is now at Rangers. Jeremie is a great young lad, a bit of a character!
"He's really enjoying his time at Celtic. He is a year younger than me but we played together in the same Under-23 side, so I know what he's all about.
"That's Jeremie to a tee – he hasn't changed! He just says it like it is, he's a joker, and a top lad.
"I know Jeremie's qualities but I know my qualities as well. If Jeremie can do it, then so can I.
"Seeing his success only makes me hungrier.
"I could be up against him. I've been playing full-back but I see myself as more of a winger or a wing-back.
"I'll play wherever I'm asked to play though."
Privilege rather than pressure for Dundee United manager Micky Mellon when he walks out for opening match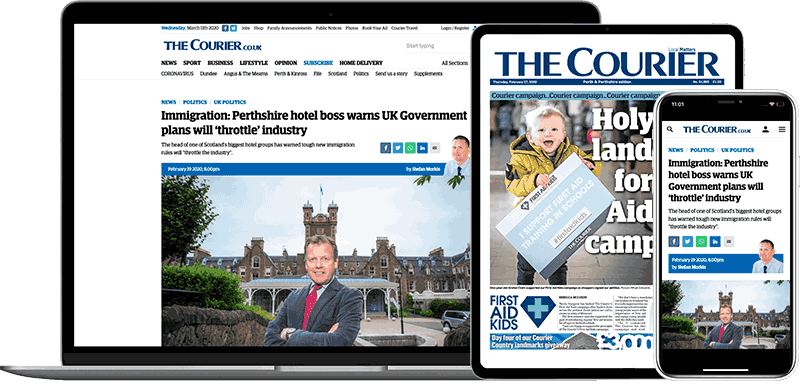 Help support quality local journalism … become a digital subscriber to The Courier
For as little as £5.99 a month you can access all of our content, including Premium articles.
Subscribe