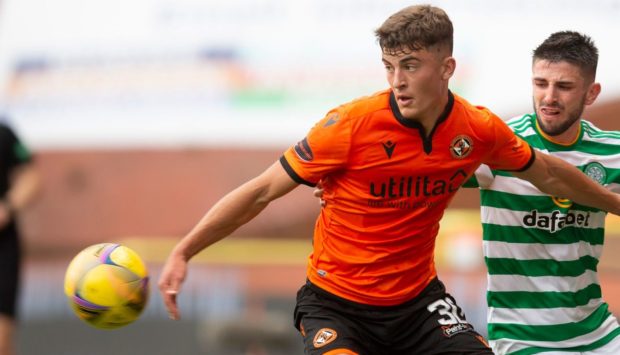 Dundee United academy chief Andy Goldie insists coaches Brian Grant and Dave Bowman deserve the credit for the current batch of youngsters breaking into the first team.
Tangerines boss Micky Mellon has utilised the club's youth products since taking the reins in July, handing debuts to Lewis Neilson and Kieran Freeman and showing faith in the likes of Logan Chalmers.
They have performed well, helping United to fifth spot after their opening five Premiership fixtures and earning the Terrors' grassroots programme rave reviews in the process.
Goldie, academy director since February 2019, believes that success is down to the foundations laid by Grant and Bowman.
He said: "First and foremost, it doesn't matter how strong the academy programme is, you need a first-team manager who's brave and trusts the young players to give them that opportunity.
"I cannot speak highly enough of our new management team – Micky, Stephen Frail – but what really helps is the existing staff.
"Credit to them, they should be the guys that get the plaudits for this, the likes of Brian Grant and Dave Bowman, who've been here under completely different circumstances to myself.
"They've managed to support these young players – Lewis, Logan, Kieran, Louis Appere, Jamie Robson, the list goes on.
"You've got Chris Mochrie, Declan Glass, Ross Graham and Kai Fotheringham all on the fringes as well.
"That's the work of Granty and Bow under seriously limited conditions.
"I know a lot of people are thinking it's on the back of the work that's been done in the past 18 months but all we've done is open up a pathway for them.
"These players are benefitting from that but, if it wasn't for the work of Granty and Bow and the coaching staff at that time, the boys wouldn't have been ready to take that opportunity when it opened up.
"It's fantastic to see the manager really believing in what we're doing and seeing that relationship between the academy and the first-team staff. It's never been stronger."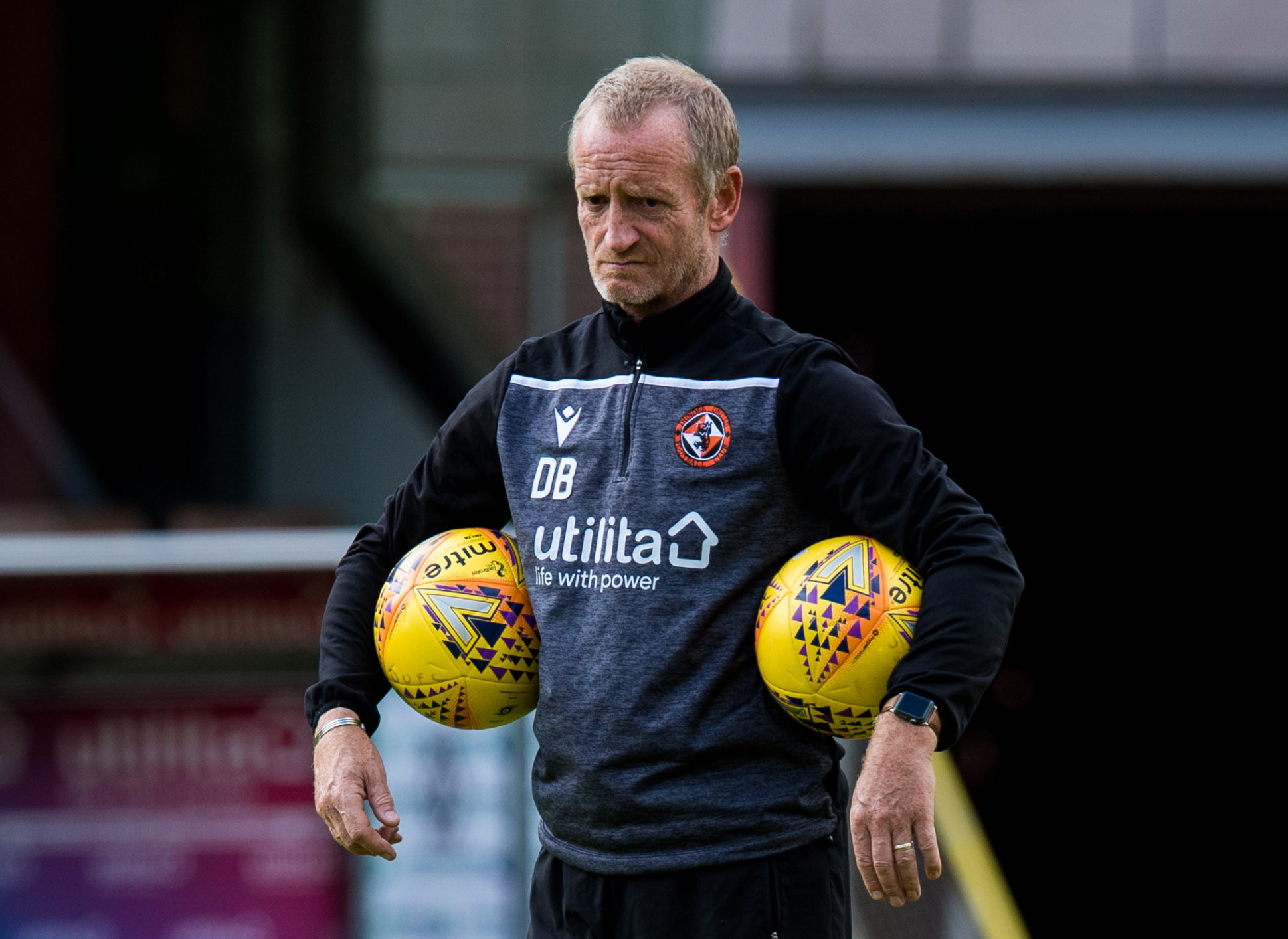 Goldie, a former coach in the SFA's Performance School programme, reckons 17-year-old defender Neilson has all the attributes to make it in the game.
The youngster shone at right-back against champions Celtic last weekend, with Goldie insisting he belongs in that type of company.
He commented: "What's incredible about Lewis is he's a real role model for our players and he's only a young player himself at 17.
"He was playing centre midfield when we first came in and, having known Lewis from the Performance School and national team set-up, I'd always thought he'd benefit from moving back to centre-back.
"Adam Asghar and Bow worked really hard with him at centre-back and he breaks in to make his debut there and then, within a couple of games, he's playing right-back and doing well.
"It just shows, because there are so many kids nowadays who think they are a certain position and limit themselves, but there's a boy who's managed to make the transition to two different positions in the last 12 months.
"He's now flourishing against the best team in Scotland at this moment in time.
"He's grown in confidence from the first couple of games. I had a wee chat with him walking down Tannadice Street after the Hibs game and said 'why are you passing it all the time? Your biggest strength is breaking lines from deep.'
"You saw that against Celtic and Ross County, where I wish he got that last wee break as he was going through!
"It's great to see him believing himself and you can see he believes that's the level for him and where he should be playing.
"If everything keeps going well and he maintains the attitude he has over the past 10 years then I'm pretty sure he's got a very bright future ahead of him."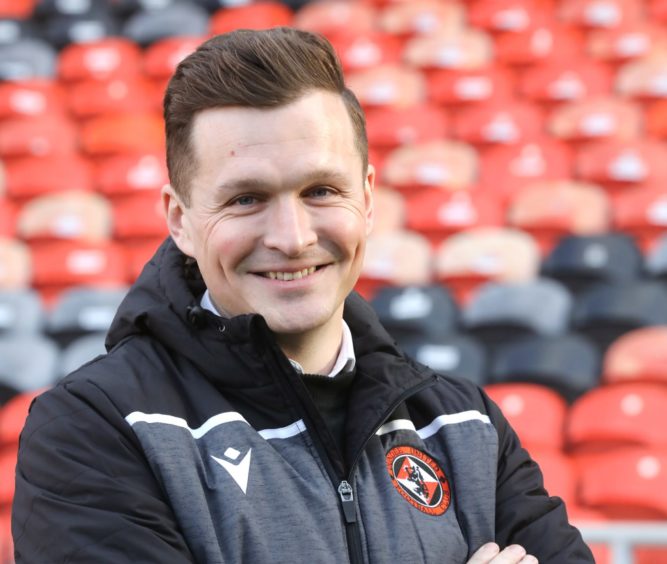 Goldie also praised winger Chalmers for taking his game on to a new level this season by cementing himself as a first-team player.
He added: "Logan's another I've known for years through the Performance School and national team programmes and my own personal thoughts on him was he didn't work hard enough, although he had undoubted quality.
"I think that was probably a common trait everyone saw in Logan. Everyone sees the qualities he's got but he just needed to add that work rate.
"Credit to the manager and Stevie Frail, Granty and Bow because they've got that out of him this year.
"If anything, they'll want him to believe in himself a bit more, cut loose and start to show the kind of technical qualities and creativity that he's undoubtedly got.
"He's doing the part we haven't really seen consistently of him during his academy years which is that real intense desire to work hard for the team.
"I don't think anyone can deny he's added that to his game recently."