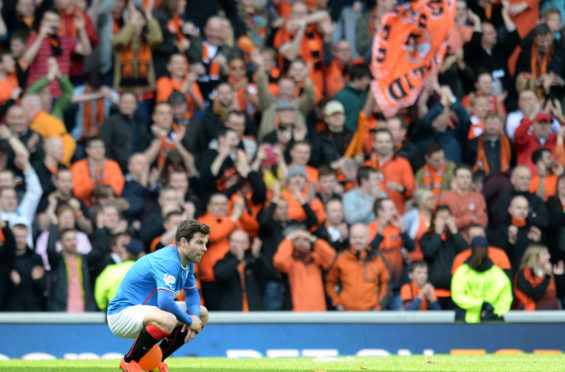 Whatever defines a grudge match, Rangers v Dundee United isn't it.
In this week's Talking Football podcast Jim Spence, Ian Roache and Eric Nicolson discuss the bad blood there used to be between Dundee United and Rangers but has long since ceased to be relevant.
Of much greater concern is how United are going to match-up against the league leaders on Saturday and whether a striker can be brought into Tannadice sooner rather than later.
Also on the agenda are St Johnstone's trip to Motherwell and the return of fans on a trial basis.
Or listen for free and subscribe below on –