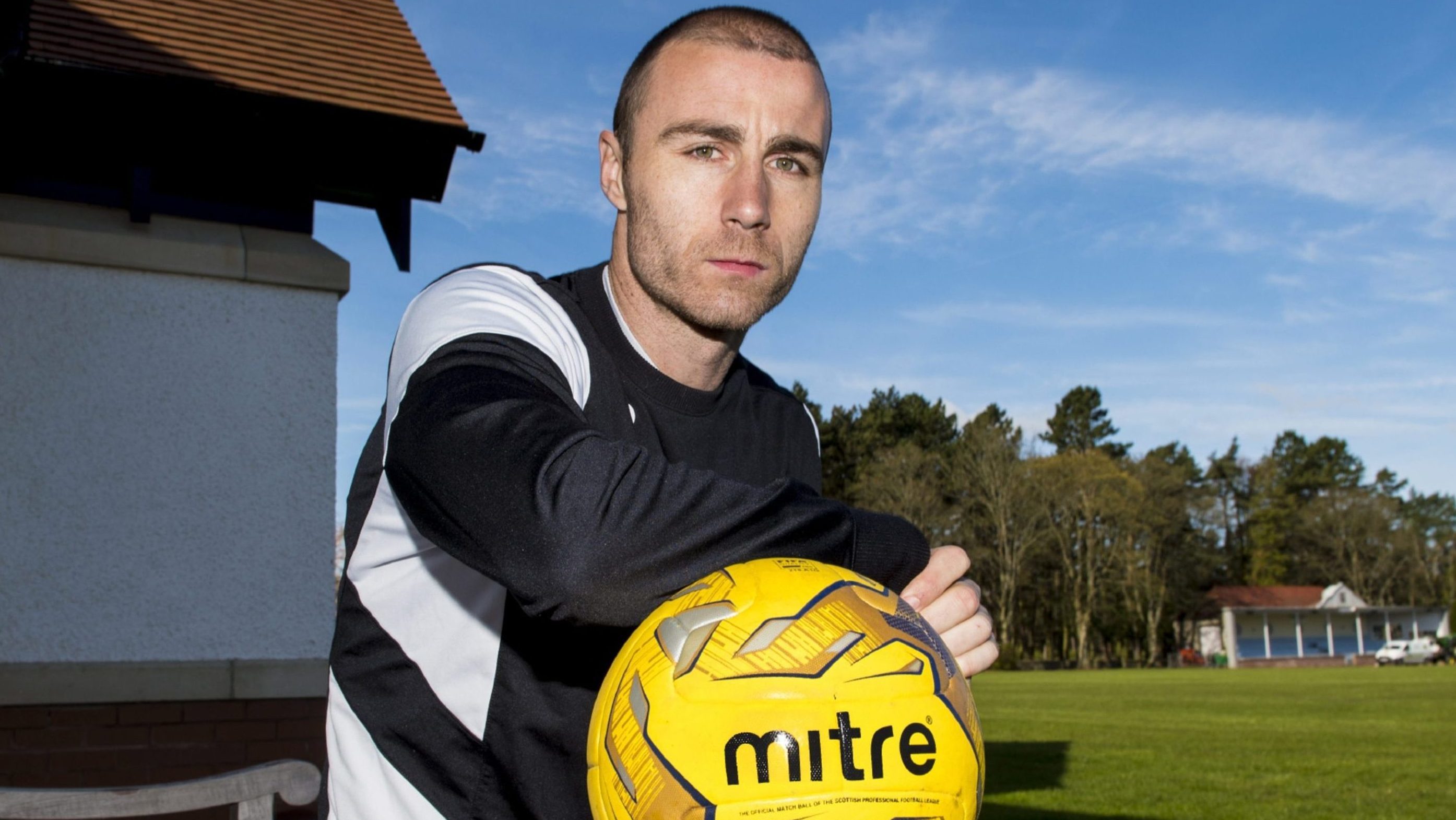 Dundee United defender Sean Dillon completely understands why many fans feel angry at the state of the Tannadice club.
Dillon does not hide himself away from supporters but is always happy to chat with them on the street on in a supermarket aisle.
He has found these meetings to always be courteous and even supportive but that doesn't mean he is unaware of the torment fans are going through as their team stands on the brink of relegation.
Despite the league being the priority by miles, around 7,000 of them still travelled to Hampden last Saturday and saw United lose their William Hill Scottish Cup semi-final to Championship side Hibs after a penalty shootout.
That defeat added to the gloom and doom at United ahead of tomorrow's home Premiership match against Hamilton Accies, the first of the five post-split fixtures.
It is a must-win for a team currently sitting eight points adrift of second-bottom side Kilmarnock and with the fear of being relegated by city rivals Dundee at Dens Park a week on Monday hanging over them.
Dillon would obviously like the fans to stick by the players in the days and weeks ahead but he is under no illusions as to just how fed up they feel.
He said: "There are different conversations you have with people over what has been over a number of years now.
"My postcode is not a Dundee one but I pretty much do everything in Dundee so I bump into people all the time.
"I know what the mood is like.
"I am well aware of how the fans feel and, you know what, I understand it.
"I'm not critical of them.
"I understand why they're upset," added the veteran Irishman.
"There are probably mixed views.
"Different people will say different things or ask different questions.
"I have been quite lucky with the majority of the people I have spoken to.
"Although they are down and disappointed, almost everybody has still been supportive of the team.
"That definitely helps me as a player.
"If I met 10 fans this afternoon and they told me differently that doesn't mean that's going to change my opinion.
"When you speak to people one-on-one in town maybe it's not the time for them to be getting angry.
"Even if they did so that wouldn't be a problem.
"People are entitled to be upset or angry or frustrated about how their team is doing because we haven't done well enough.
"People will have their say and they will give you their opinion but, generally speaking, the conversation ends with a 'Good luck for the weekend' message."
Dillon promised the fans that the players will be able to pick themselves up after the cup disappointment.
They can't exactly afford to do anything else.
He insisted: "The mood will be all right.
"Of course everybody is disappointed but it's done and there is no point in dwelling on it.
"We are frustrated because we wanted to win on Saturday and to have a final to look forward to but we don't .
"It didn't happen.
"We are obviously very annoyed and very frustrated but we've another big challenge coming up on Sunday so it's important that we get the heads on for that."
Dillon, some may say unrealistically, still thinks United can beat the drop.
He knows he doesn't have too many fellow believers outside Tannadice but the defender is adamant.
Asked if he thought the great escape was still possible, he replied: "Yeah, I genuinely mean that.
"Obviously, it's tough and I don't expect many to believe it, certainly guys outside the group, outside the club.
"I understand why that's the case but I think we can.
"We've definitely got a chance, it's definitely possible – that's a fact.
"My opinion is that we can do it.
"There is no room for error but it has been like that for a while now, although it hasn't been as tight as this all season because we have had a lot more games.
"It's a big as but I still think we can do it."