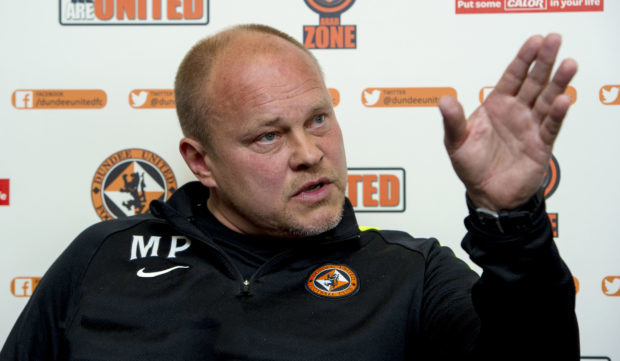 Mixu Paatelainen insists he is the best man to rebuild Dundee United – because he knows exactly what is wrong.
Paatelainen's future came under scrutiny after a 3-1 home defeat by Hamilton left them eight points adrift at the foot of the Ladbrokes Premiership with four games left.
Reports say the United board will review Paatelainen's position if and when their relegation is confirmed, and that could be as soon as Monday when they face Dundee at Dens Park.
The Finn is adamant the team have improved since he took over in October but he wants the summer to carry out a more thorough transformation despite admitting there will be "severe" budget cuts.
Paatelainen said: "You can always lose your job. That never goes away. It's not for me to decide.
"But I am determined to build this squad again, build the football side of things really strong at the club, and make sure we bounce back much stronger.
"We need to make loads of changes player-wise to be stronger in the future. I am determined to do that.
"We have clear plans, we have targeted players already and training has been planned already."
The former Kilmarnock and Finland manager, who has already released Robbie Muirhead, said: "It is so important that someone who knows what has to be done, someone who knows exactly what the deficiencies are, is given a chance to correct them.
"I work with both hands and do everything to improve things, hence I have made plans already for next season because I am hoping I will be here. In football, you cannot give any guarantees.
"I just think that I have all the keys in my hand to know what has to be done, and I am 100 per cent committed to doing that. And I know I can do it."
That rebuilding job looks set to be done on a budget geared for Championship income, but Paatelainen said: "The budget will be cut severely anyway, regardless of where we are. It doesn't really affect too much. There will be much, much less money available next season than this season.
"It will be difficult, it's always difficult. But we know exactly what needs to be done.
"It will be a smaller squad but I feel it will be a much more effective squad, a squad with more steel in it.
"Credit to these boys that we have currently, I don't want to dismiss our boys because there are plenty of these boys that will be included. But there will be many changes also."
Paatelainen has brought in seven players but two of those, Gavin Gunning and Riku Riski, have already departed.
But the Finn, who took over when United were one point adrift, claims his transfer business has improved the team.
Paatelainen, who also signed Eiji Kawashima, Guy Demel, Kyle Knoyle, Edward Ofere and Florent Sinama-Pongolle, said: "There's always an element of risk when you bring in a player. Whenever you sign a player outside the window, the question is always why is that player available?
"We wanted to add strength because I felt that is what we were lacking. I felt we did that. When you look at Gunning, Demel, Kawashima, Ofere, these players are physical, experienced players. We were successful in that.
"Yes, there are always players who come in and it doesn't quite happen. Maybe the player doesn't adjust to the Scottish game when they come in from Europe because it is much faster.
"But, all in all, the players who have come have added more quality to our squad, 100 per cent. Or they have added another dimension, instead of runners up front we might go with a bigger guy who can win aerial battles. There have been much more successes than not.
"We have been here a few months and I think we have improved. This is by no means our team. But all credit to the players, the way we have improved is a definite plus.
"But the same mistakes and the same softness keep surfacing now and again and that is really disappointing."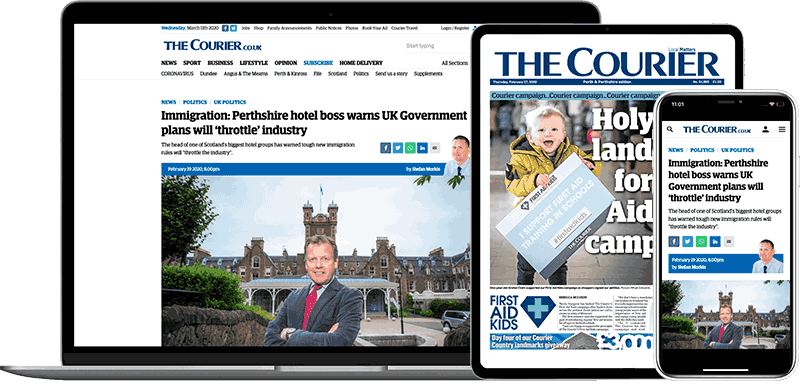 Help support quality local journalism … become a digital subscriber to The Courier
For as little as £5.99 a month you can access all of our content, including Premium articles.
Subscribe