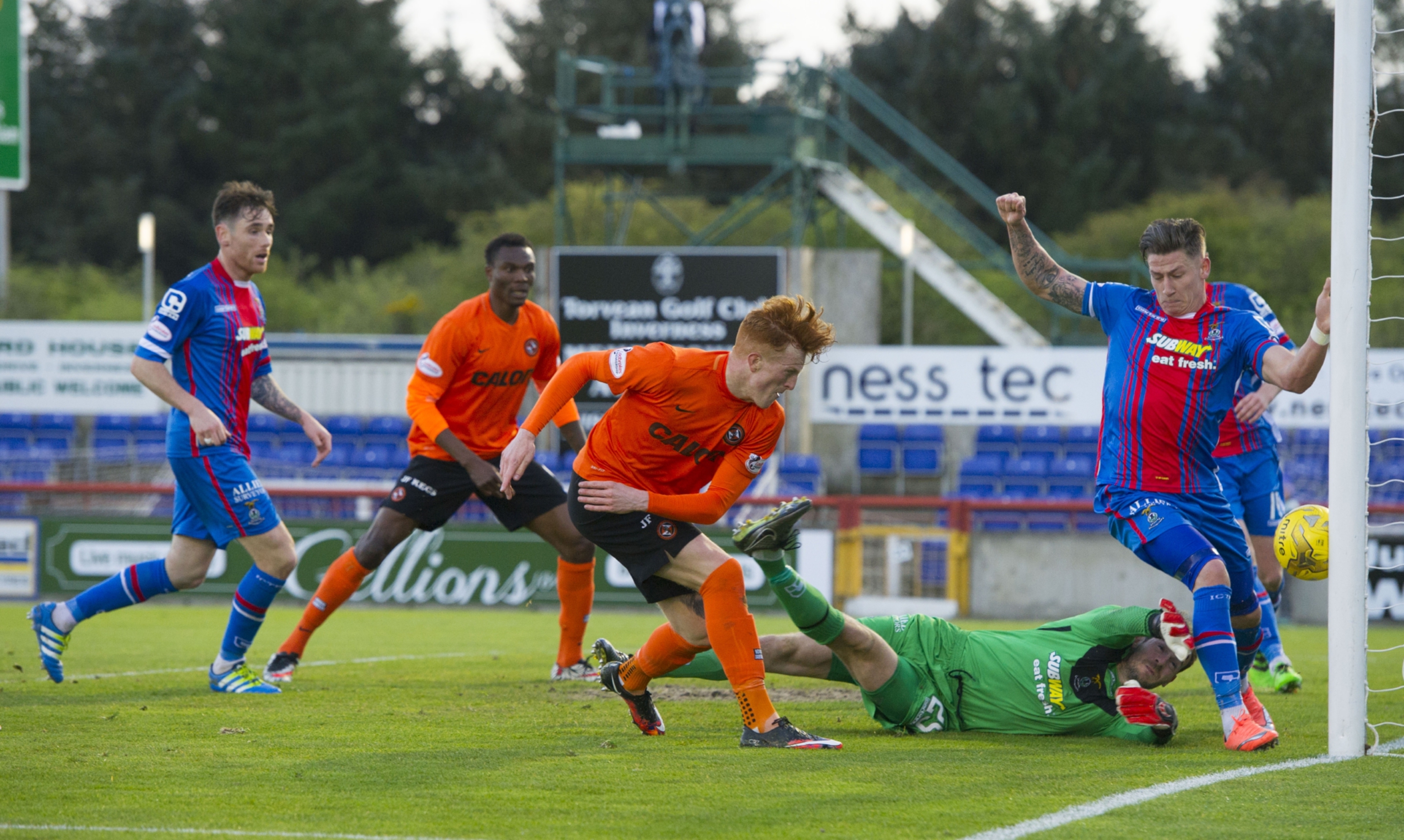 Dundee United striker Simon Murray is grateful to be one of the lucky few being kept by the Tannadice club.
He got good news from chairman Stephen Thompson last week as the reality of relegation kicked in.
However, for Murray there was no feeling of relief or satisfaction that he had shown enough on the park to still be wanted.
Instead, there was just sadness that so many of his teammates – great pals he has made during his year with the Tangerines – were being told that they had no future at United.
Murray joined Sean Dillon, Blair Spittal, Scott Fraser and Luis Zwick on the "keep" shortlist but that was little consolation as he endured his worst time in football.
The former Arbroath striker, who scored twice as United showed character to win 3-2 in Inverness on Friday night, was asked how the post-relegation week was for him.
He replied: "It was horrendous.
"It was not nice at all.
"We had the chairman coming in and saying, basically, every player apart from a few would be leaving.
"We had a group meeting with the chairman then obviously people had to speak about their own personal contract situation as you can't do that in a group.
"On a Saturday you play and people see that side of it but we are also with each other every day in training.
"Essentially, you see them (your teammates) more than you see your own family.
"So it's disappointing and it wasn't easy.
"We also had the gaffer (Mixu Paatelainen) going and essentially it's us who have let him down and cost him his job. That was the case with Jackie (McNamara) as well.
"When you are going through the season not winning you don't think about what or who it affects until it happens."
Moving from the Lichties to the Tangerines, Murray had until recently known only positive, good times in his career.
Therefore, being part of the squad that has taken United down is by far and away the most horrible thing he has experienced in the game.
"It's definitely been the worst time for me and probably for every person in the dressing room," he said.
"I've never had anything like this happen to me before at any club.
"Obviously, I've never been at as big a club as Dundee United – they are definitely not a Championship club…
"So it is a learning curve for me.
"There are a lot of people who would have given up, people (who would) have chucked the towel in – that sort of thing.
"But you've just got to go in every day and give your all. That's all anybody could ever ask.
"When I came they hadn't had the best end to last season but you didn't expect this from United. Nobody did.
"But they're doing what they think is best for the club.
"I'll be working my hardest like everyone else who's contracted to the club."
There is no escape from the repercussions of relegation for Murray either, with the locally-based player facing up to being reminded about it even when he is not at work.
He said: "I'm a Dundee boy and there are a few players who live outside Dundee so it's maybe easier for them.
"But I stay in the fish bowl.
"I've got to put up with each side's fans – Dundee and United supporters.
"That's just part and parcel of what's happened because we've put ourselves in this situation.
"You've got to deal with it and bite your tongue.
"I've had it (stick) a few times when in the supermarket, for example, but I've got a lot of mates who are Dundee and United fans and it's not really aggressive.
"You get the occasional ones but you've just got to walk away from that."
Murray endured mixed emotions in the Highlands on Friday night.
He scored two goals – the first was a great strike and the second was disputed as possibly being a Josh Meekings own goal – but he also appreciated that the result meant nothing for a team that was under the caretaker charge of assistant Gordon Young.
The frontman said: "Everyone knew we were relegated but Gordon told us –we knew it anyway as footballers – that we just had to go out and play.
"Every game you want to win and he just said to go out and play for yourselves, to act professionally and we did well.
"I was glad to get two goals."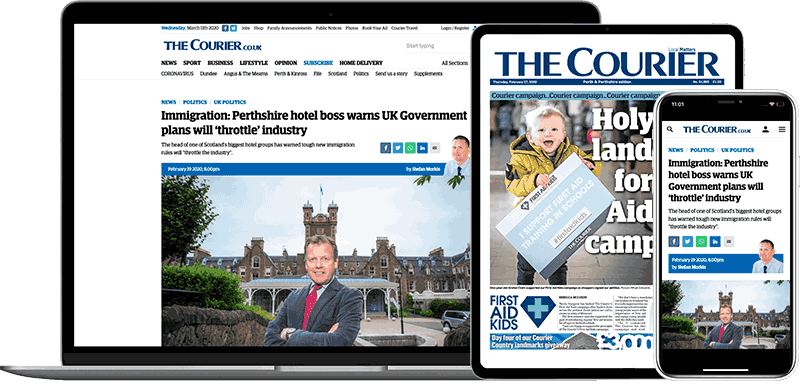 Help support quality local journalism … become a digital subscriber to The Courier
For as little as £5.99 a month you can access all of our content, including Premium articles.
Subscribe