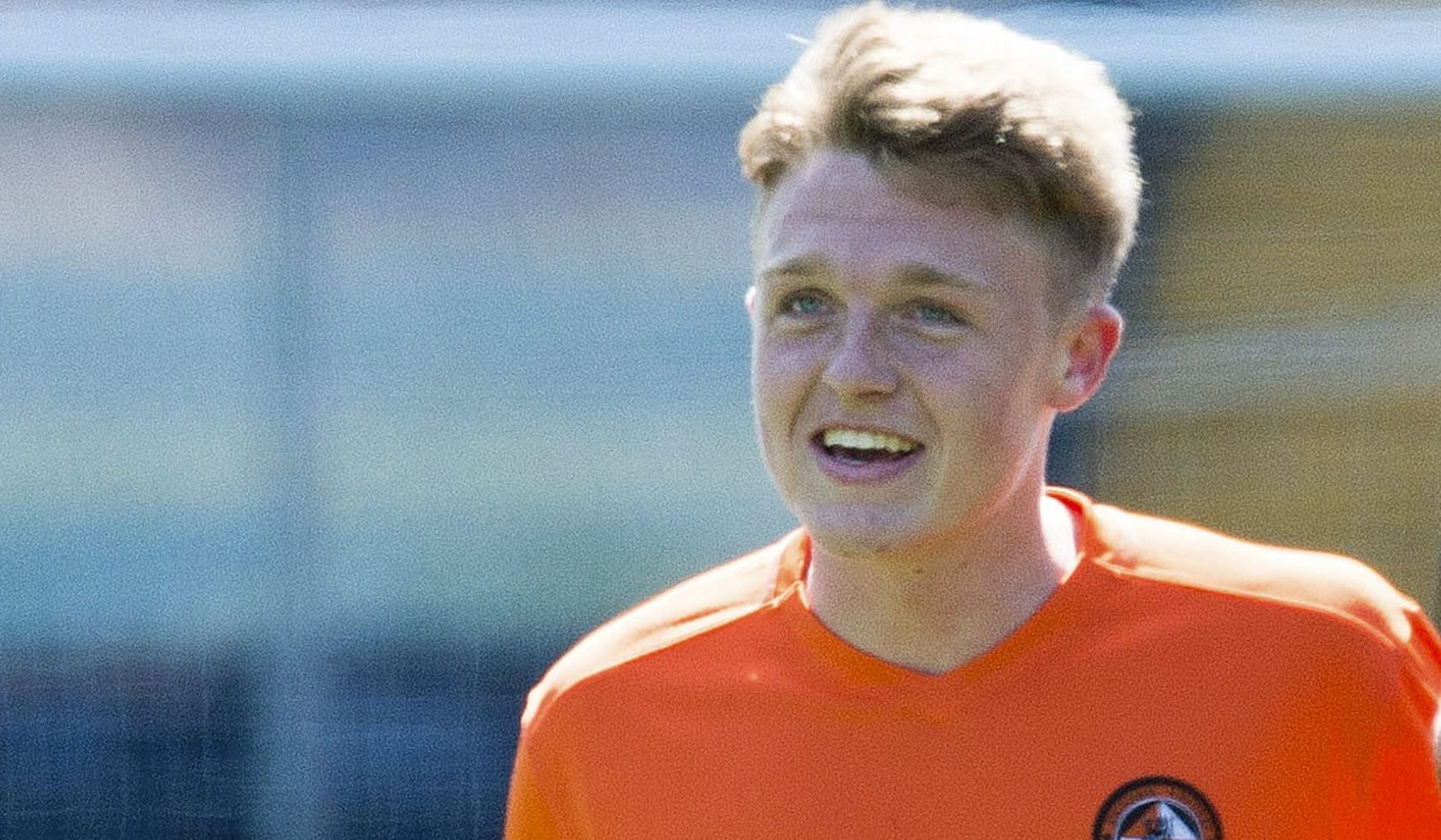 The Premiership season is over, Dundee United have a new manager and Raith Rovers are looking for one. Courier sports writers Neil Robertson and Eric Nicolson discuss the big football issues of the week.
Q There can't be much left to say on Ray McKinnon's appointment as Dundee United manager, but we'll try. What can United fans expect from a McKinnon team?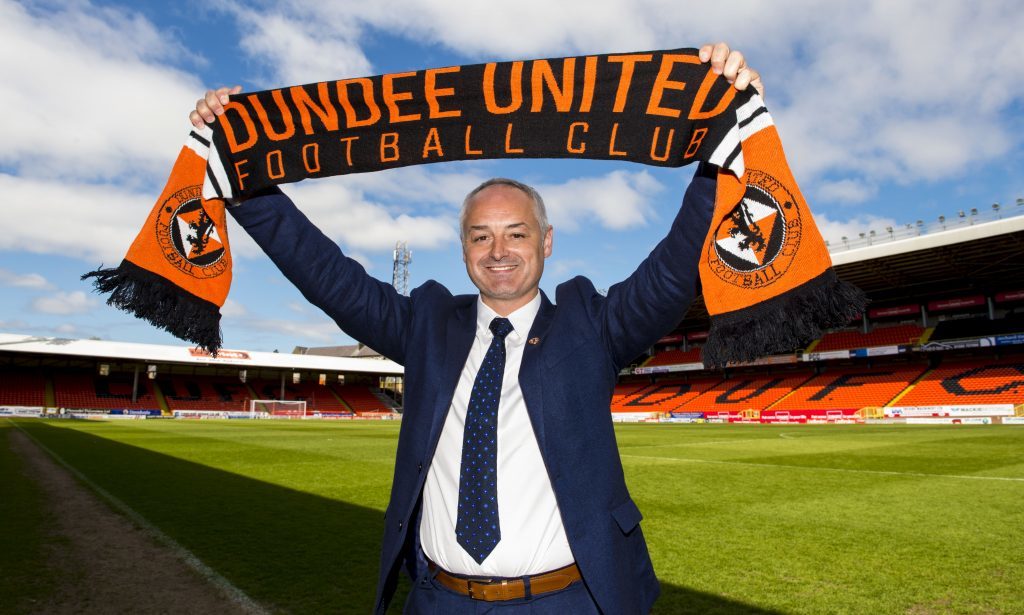 NR: They will be fit and incredibly well organised. McKinnon is not content to take a back seat on the training ground and he will oversee and take a lot of the sessions himself. His players will know exactly what is expected of them in each and every match. McKinnon showed, especially latterly at Raith when they embarked on an incredible unbeaten run, that he will maximise his squad to the full – there will certainly be no room for passengers at United next season.
EN: McKinnon will use formations and tactics to suit his players and opposition. One of the failings of his predecessor was sticking with a defensive set-up that just wasn't working. McKinnon's gone with a targetman at times (Jon Daly at Raith) and more mobile forwards at others. Square pegs will go into square holes.
Q Recruitment is a big issue for him this summer, of course. Have you been impressed with McKinnon's work in the transfer market at Brechin and Raith?
NR: He took Brechin to the play-offs twice and did the same in his single season with Raith and each time it was on a shoestring budget. McKinnon will go the extra mile to bring players to the club as shown when he turned up on Jon Daly's doorstep. He has extensive contacts in the game which he used to bring a lot of players in on loan at Raith such as Leicester City striker Harry Panayioutou.
EN: No manager gets them all right. McKinnon couldn't get a tune out of Craig Wighton at Starks, for example. But he knows a player and must be pretty persuasive as well. Getting Ryan Hardie out of Ibrox for a few months was a great bit of business. Not having a big budget shouldn't be an insurmountable problem in the Championship.
Q United finished with a flourish of sorts. Is it too much to expect the youngsters who featured at Rugby Park to be first team regulars next season?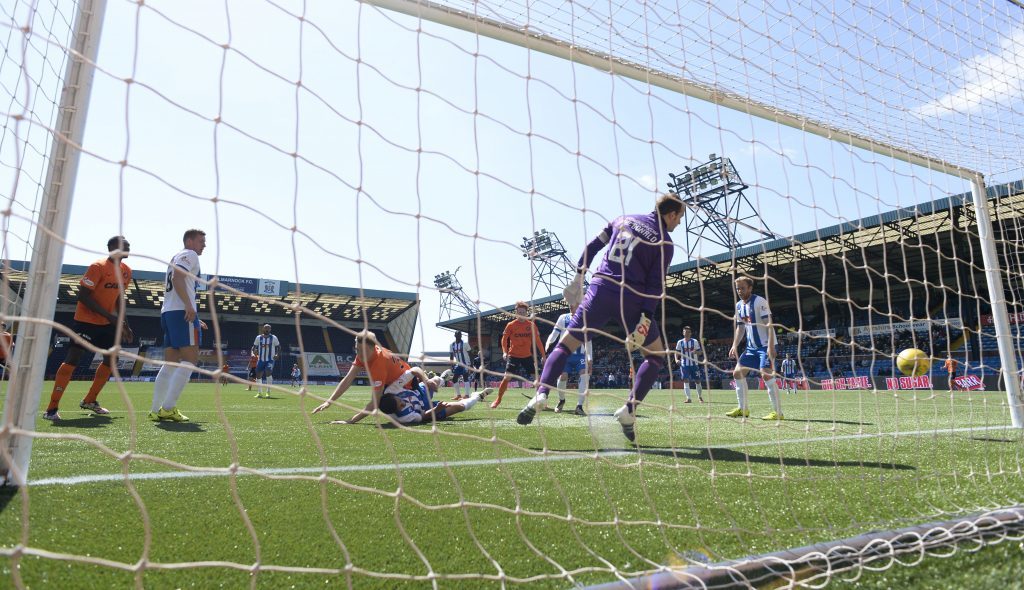 NR: The Championship is going to be an incredibly tough league next season and it is a big ask expecting players still wet behind the ears to step up. I know predicting "you will win nothing with kids" can come back and bite you but McKinnon needs to have a battle-hardened core of experience throughout his team if United hope to come back up at the first time of asking.
EN: If two out of the bunch who saw first team action in Ayrshire turn into regulars next season McKinnon will be doing well. From what I've seen, Harry Souttar would be the best bet.
Q You wouldn't say Dundee finished with a flourish. Eighth in the league – a successful season?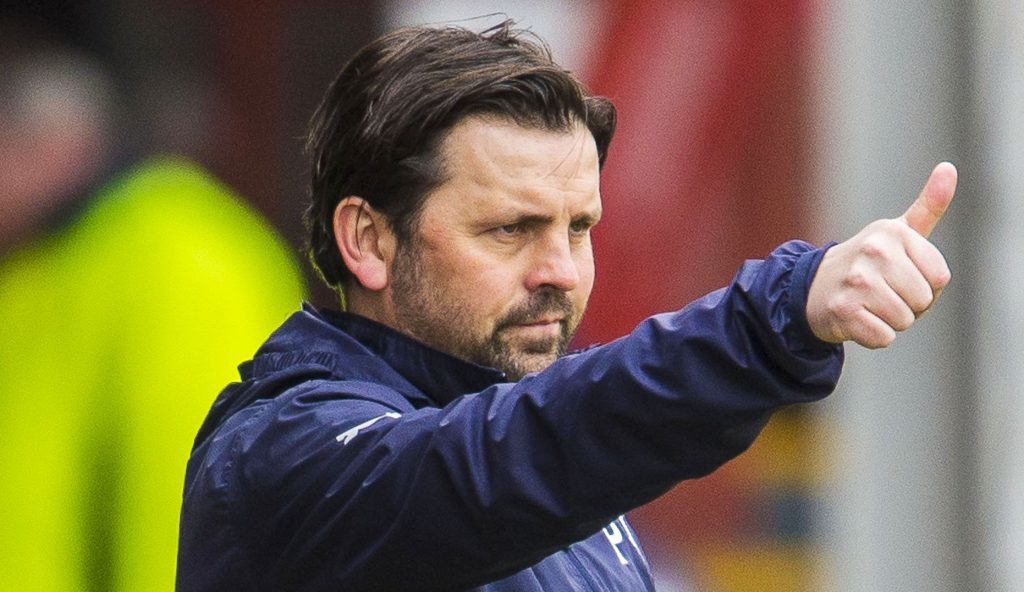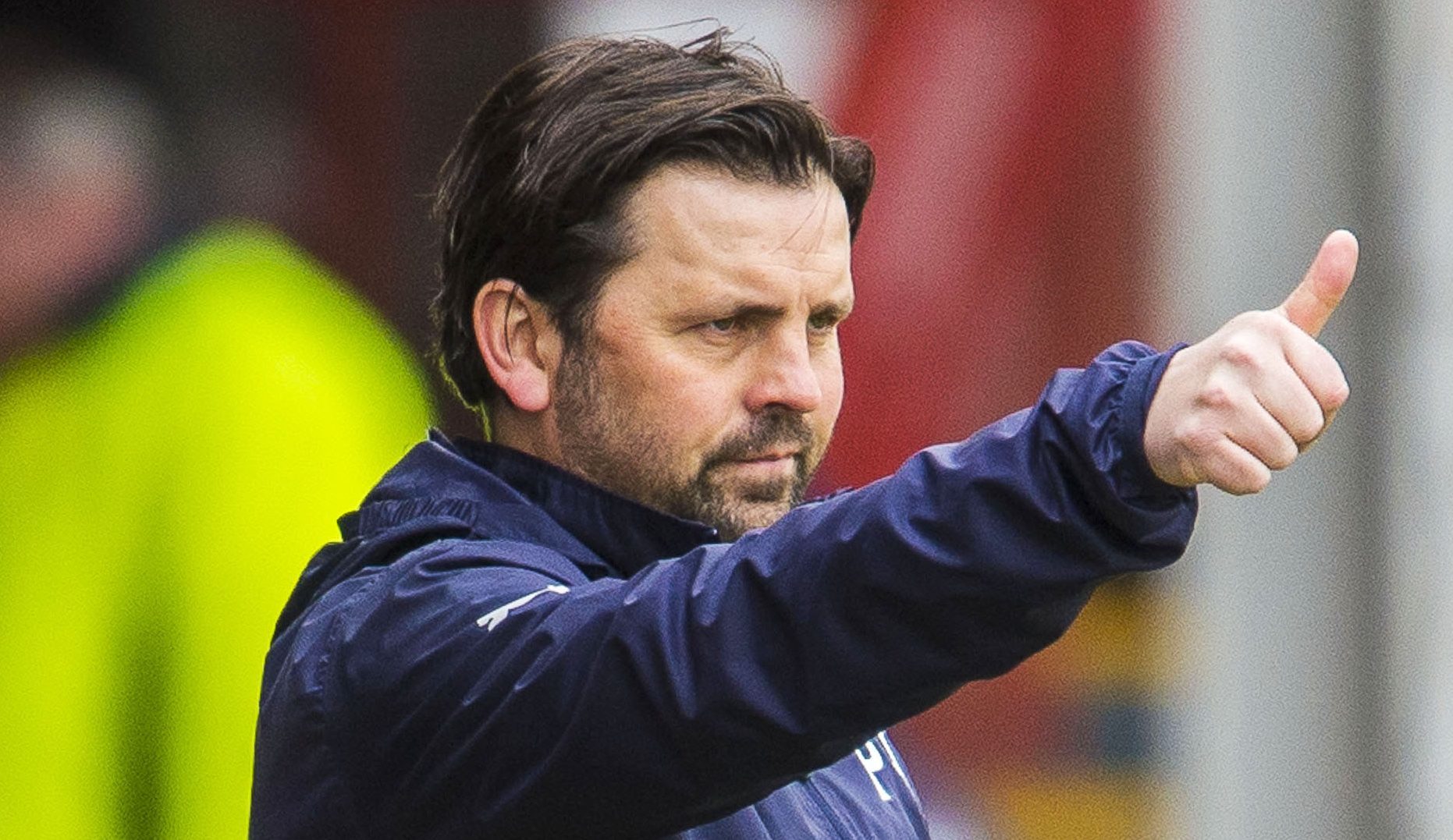 NR: Report card has to state, "Could do better". Dundee's rollercoaster season was probably best summed up by the fact that their first and last games in the Premiership ended in identical 4-0 scorelines. The high came in the first, an incredibly-stylish victory at Rugby Park, while the last was a dismal defeat at Inverness on Saturday.
EN: It was the second season, they were comfortably safe from relegation, there were some very good performances and they sent United down. I still think they should have finished fifth though, especially as they had two forwards nominated for the Premiership player of the year award.
Q Greg Stewart's name is coming up a lot at the moment. Hearts, Aberdeen and Rangers have all been linked with him. Do you expect him to be at Dens next season and if not, where would be a good place for him to move?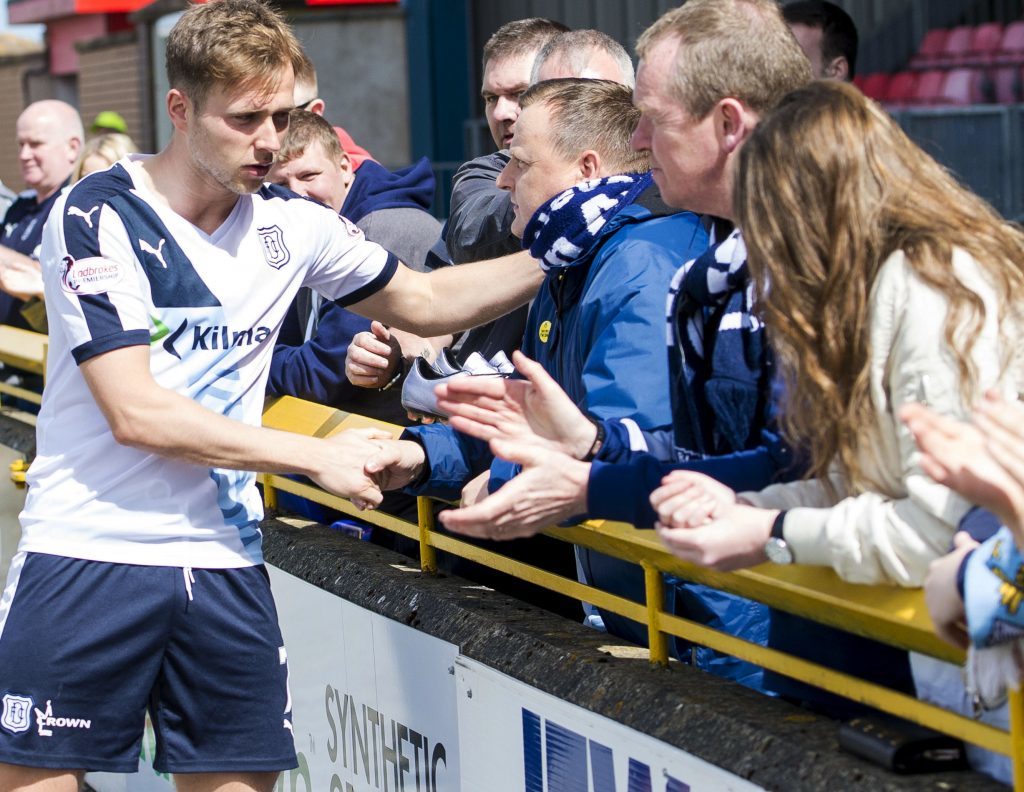 NR: From a purely selfish point of view, I would much rather watch a Dundee team next season with Stewart in the ranks. He is a genuinely exciting player and he would be a huge loss if he was to leave the club. If that does happen, any team lucky enough to land him will have secured a proven game-changer.
EN: These stories don't come out of thin air. I'd be surprised if Stewart is still a Dundee player next season. I think he will stay in this country. The English Championship is all about athleticism these days. I could actually see Stewart suiting Rangers' style of play better than Michael O'Halloran.
Q If Kane Hemmings went as well, that would be a huge task for Paul Hartley to fill their boots, wouldn't it?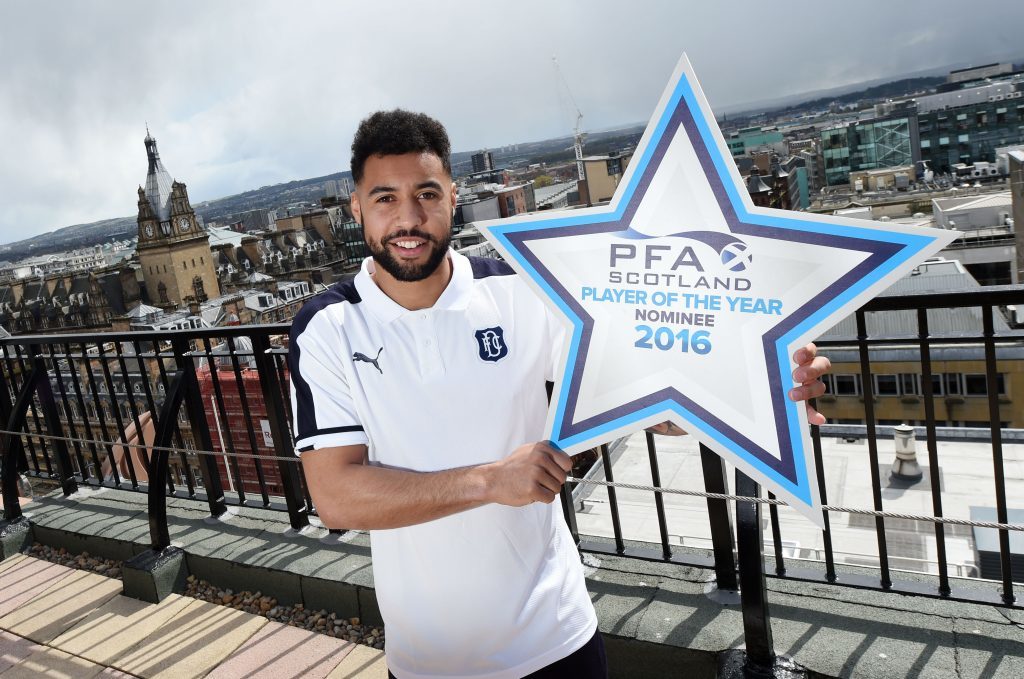 NR: Finding a like-for-like player for Stewart would be virtually impossible but if Hemmings was to depart as well, Dundee do have a ready-made replacement in Rory Loy. The former Falkirk player has not enjoyed the best of seasons since joining the Dark Blues last summer but he has often been played out of position because of Hemmings' form and he would relish a sustained run in the main striker role.
EN: Absolutely. That's not to say it can't be done though. Saints have prospered without Stevie May and Michael O'Halloran.
Q Talking of Saints, they've finished fourth again. Put that into some sort of context.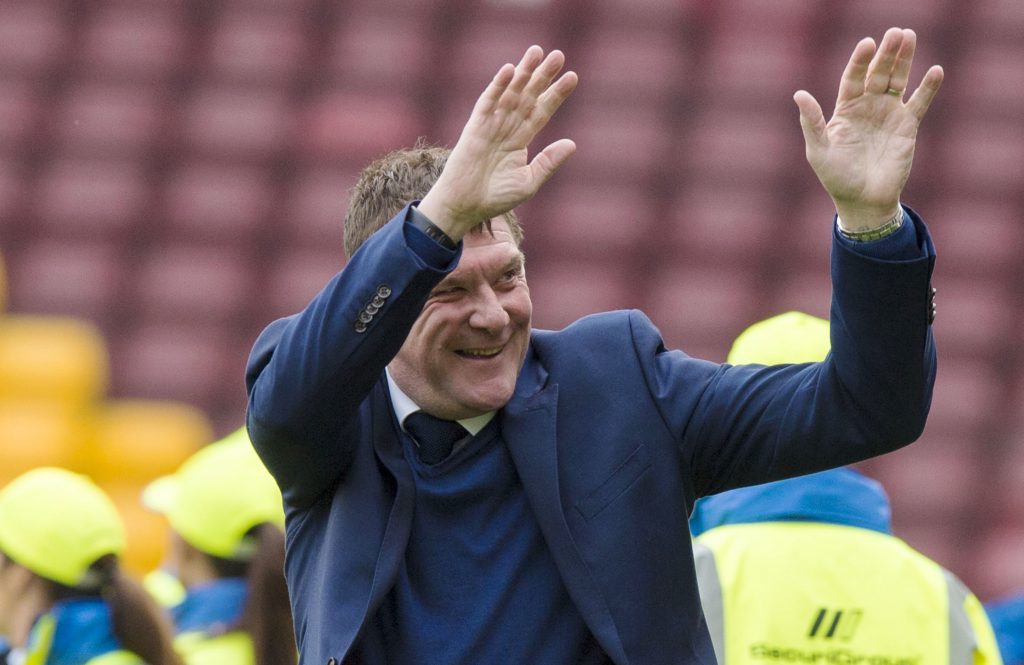 Tommy Wright.
NR: Many pundits thought this might be a season too far for Saints and they would struggle but instead they proved the doubters wrong to finish fourth as the best team in Tayside. That success is based on an incredible team spirit and also the ability to put together runs of victories at vital times. Of course, it helps that they have Tommy Wright at the helm – everyone of a St Johnstone persuasion has to hope the manager continues to "fly under the radar" despite his sustained record of success.
EN: The end to the season surprised virtually everyone. This was a team thought to be running on empty. I think the most significant fact is that Saints did what they did without goals from John Sutton, who you would have thought would have been their number one striker.
Q And it doesn't look like Tommy Wright has too many holes in his squad to fill?
NR: The manager has already said that midfield is a priority and that area would certainly be bolstered by the arrival of Paul Paton and Blair Alston from Falkirk. But Wright will also be hoping that Chris Millar can put his recurring injury problems behind him with a proper rest and rehab over the summer. If he can, he will be like the proverbial new signing.
EN: Neil makes a good point about Millar. Paton is a real 'Saints type' player and Ryan Dow could have advanced his career by coming to McDiarmid. I think he'll end up regretting pulling back from that move. A good quality loan attacking midfielder from down south would be the cherry on the cake.
Q Raith are looking for a new manager. Who would be your pick?
NR: Dumbarton's Stevie Aitken is still the bookies' red-hot favourite but would he be willing to give up a good engineering job to go full-time? East Fife's Gary Naysmith is another strong possibility but I like the job Darren Young has done at Albion Rovers and he would be my choice.
EN: There are a few good options for Raith. Ian Murray will have learned a lot from his St Mirren experience. I'll go for him.
Q United and Raith would have loved to have been involved in the play-off final but it's Killie and Falkirk. Pick a winner.
NR: The momentum is definitely with the Bairns going into these two crunch games and vitally, they showed they can hold their nerve while beating Hibs in the semi-final. So if I was a gambling man, all my money would be going on Peter Houston's side to be playing Premiership football next season.
EN: I've got a feeling it will be Killie. There's no great logic to it but there wasn't with Motherwell last year either. I think Falkirk have climbed their Everest already by beating Hibs. It's not easy to go again so quickly after such a high.
Q And the Scottish Cup final?
NR: Hibs surely have to end their cup hoodoo, don't they? Unfortunately for them, I think Mark Warburton's side will be lifting the famous old trophy after the final whistle.
EN: The gap between the end of Rangers' season and this match has done them no favours. So it will be closer than many would imagine. But it's Hibs, isn't it…