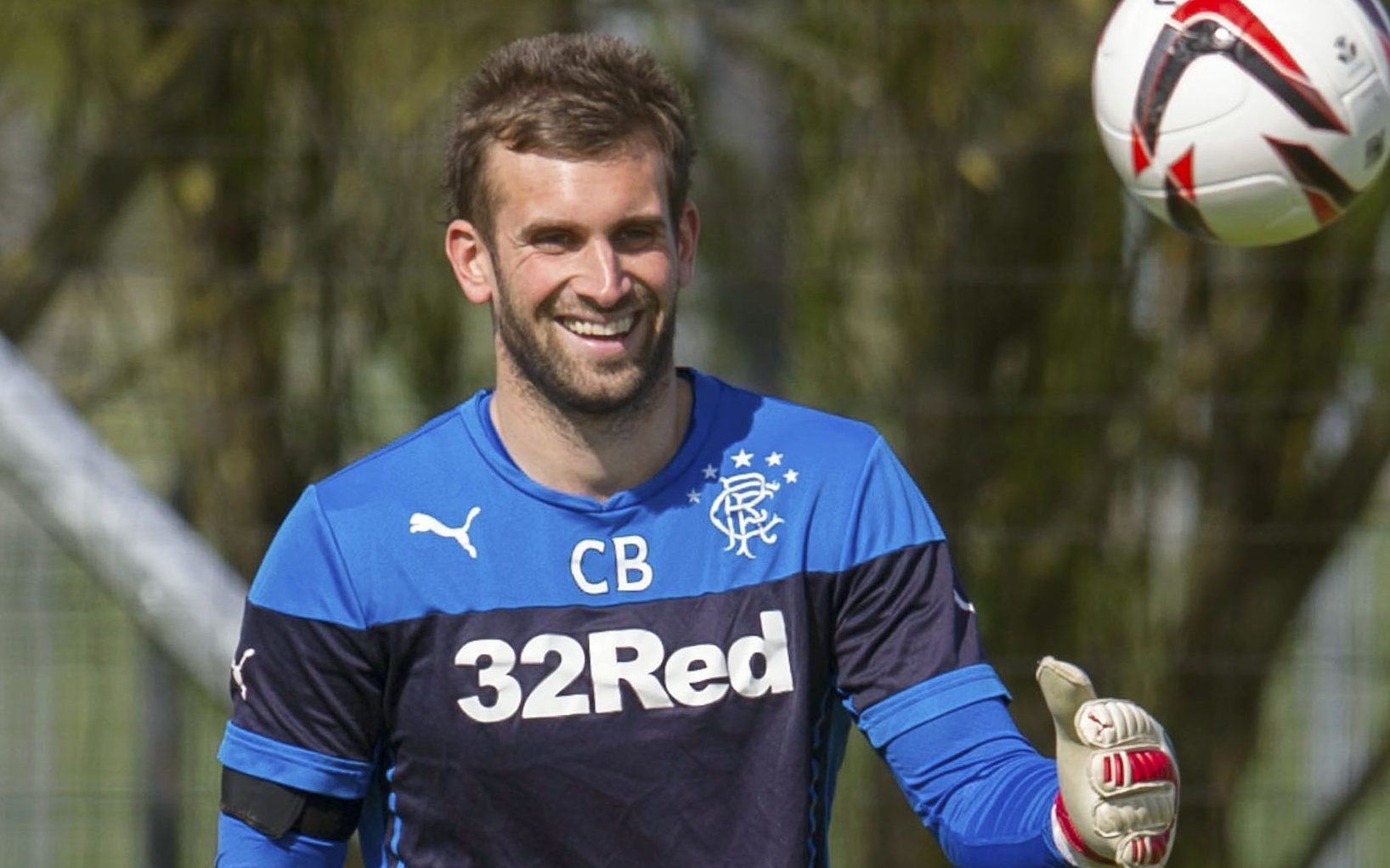 So Ray McKinnon has made signing number two. Courier Sport does its homework on Dundee United's new goalkeeper, Cammy Bell.
United fans will probably know a lot more about Cammy Bell than Stewart Murdoch.
I would say so. That's not to say Murdoch won't be a big hit at Tannadice but Bell's profile is much higher. He's been capped by Scotland and is a former first choice keeper at Ibrox. Aberdeen wanted him in January and Hibs and Hearts were both interested this summer.
That would tend to suggest that this is a very good bit of business for McKinnon?
It has to be. This is a keeper who has lots of experience at the top level and in the league United are about to drop into (with Queen of the South). Bell always looked a very sound keeper any time I've watched him and there's no reason to suspect he won't be a very sound keeper for United. At 29. he should be coming into the peak years of his career.
Getting this position filled was a big priority, wasn't it?
Of the many transfer market failures made by McKinnon's predecessors, Jackie McNamara and Mixu Paatelainen, it could be argued that goalkeeper was the biggest one for both. This time last year it looked like United were crying out for an experienced goalie and McNamara didn't sign one.  Neither Michal Szromnik nor Luis Zwick were ready. And, after the amount of time Paatelainen waited to get the Eiji Kawashima signing sorted out, he needed to be worth the wait. He wasn't.
As well as the obvious (stopping the ball going into the back of the net) what qualities will Bell bring to the squad?
Experience and composure. There are a lot of young defenders on the books at Tannadice and a keeper coming and missing crosses last season didn't do them any favours. I think we can expect things to calm down in the United box with Bell, rather than Kawashima, calling the shots.
Will Bell have a point to prove?
Every new signing does. Bell had his injury problems last season but no player enjoys dropping down the pecking order, which he did under Mark Warburton at Ibrox. He also won't want to be remembered for a blunder in the play-off final defeat to Motherwell.
That wasn't his finest moment, but there was a back-story wasn't there?
Yes. Bell was playing while he was crocked, basically. A snapped cartilage behind his kneecap – which hadn't been detected – saw him wince every time he planted his foot on the ground that day at Fir Park. It goes to show that his commitment won't be in question.
Will the signings keep coming at Tannadice now?
Undoubtedly. Possibly as many as half-a-dozen. And getting the Bell deal tied up won't do McKinnon any harm when he's trying to persuade others to put pen to paper.