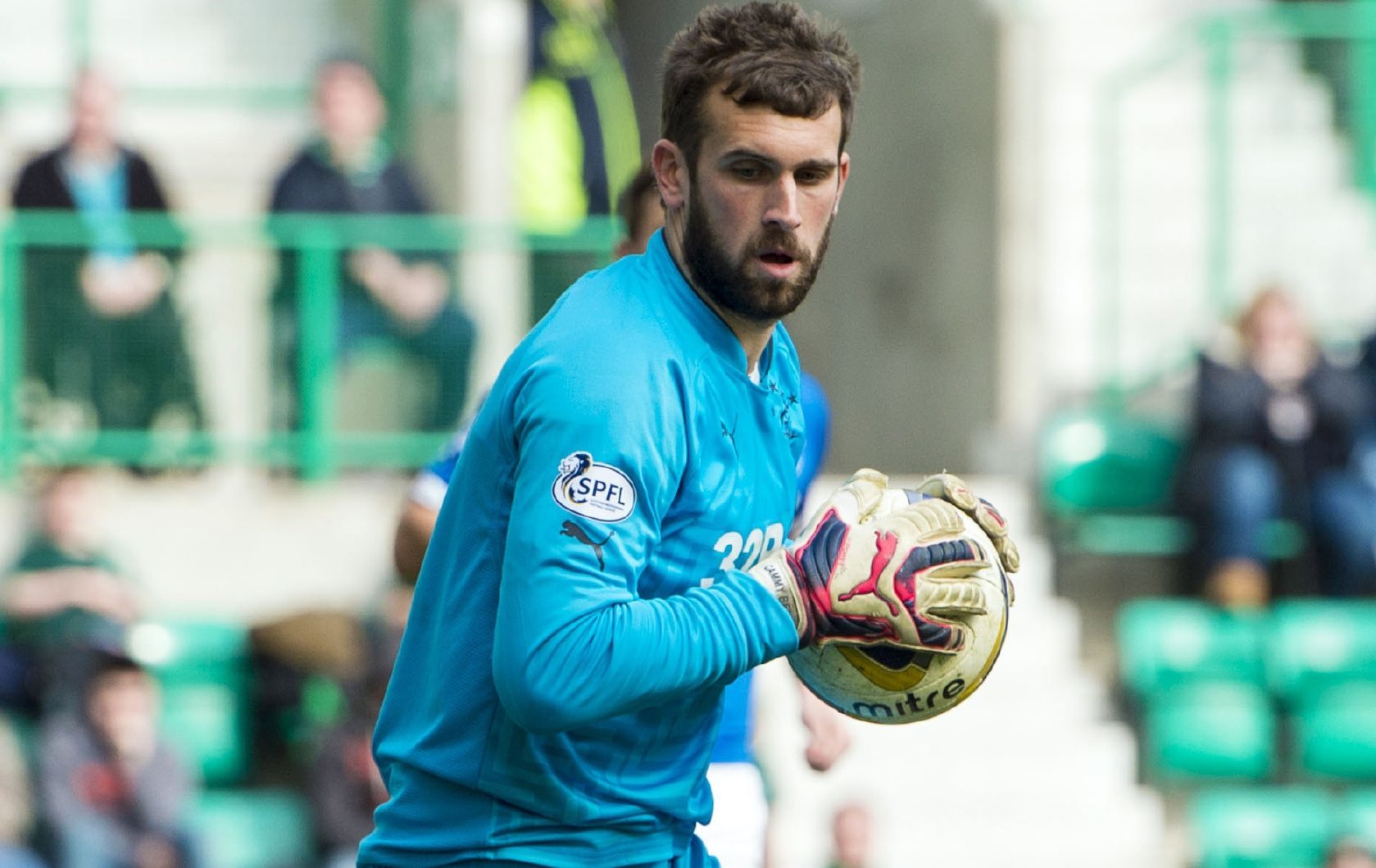 Dundee United's new goalkeeper Cammy Bell was persuaded to come to Tannadice by the "passion and determination" of manager Ray McKinnon.
Bell signed a two-deal deal with the Tangerines yesterday after agreeing a severance deal with Rangers by mutual consent.
Persuading the Scotland international to turn his back on the Premiership with the Ibrox men as well as say no to both Hearts and Hibs is a considerable achievement for the United boss.
Bell (29) indicated that it was mostly down to McKinnon that he has decided to head to a Championship club, albeit one of the favourites for promotion.
The goalie said: "After I spoke to the new gaffer here he sold me the club and what he wants to achieve.
"The passion and determination he showed when I met him convinced me this was the right place for me.
"Dundee United are a massive club and I want to be part of what we are building.
"There are some fantastic players here and some fantastic targets the gaffer wants to bring in.
"It will be a tough league but the pressure that brings is an enjoyable one and something we have to deal with on a weekly basis.
"I want to get back playing after a difficult time with injury and I want to get back involved in the Scotland set-up.
"I am sure the fans will back us and we can go forward together and be successful.
"We have to earn the right to get back up to the Ladbrokes Premiership. I am hungry to get back playing and delighted to be doing so for Dundee United."
McKinnon was delighted that his hard work finally paid off.
He said, "The goalkeeper position is an important area for us and Cammy is a fantastic keeper with a tremendous reputation.
"I needed to be patient because Cammy was contracted to another club.
"Today is the result of a lot of hard work and effort.
"He is the right age, a Scottish internationalist and I am delighted to get him.
"I am determined to bring in the right characters and the right calibre of player and this is my second signing, alongside Stewart Murdoch, where I have ticked those boxes.
"There was a lot of interest in Cammy and even a last minute attempt to hijack the deal from a Premiership club but he stuck to his decision to come to United and that says everything about him as a person. I hope to bring more new faces in within the next week also."
It was yet another hectic day for McKinnon and the pace is unlikely to slow over the next few days.
The United boss said: "I have never experienced a time in my life this busy – it's 24/7.
"I got in last night about twenty past eight and my phone just went non-stop.
"I didn't even have the TV on, I promise you, so I'm missing the Euros!
"I was on for an hour to somebody and then I had to speak to the chairman.
"Then it was 10pm and the TV was on at that point but I couldn't even watch it.
"But I'm pretty sure most managers are like that just now unless their squad is in place.
"We're trying to cover every angle and get everything done.
"We are getting there, though.
"It's two down….and 20 to go!"
McKinnon will welcome back his players to their St Andrews base today, although it will be mainly for chats and meetings.
Actual training and fitness work will start tomorrow and most of his trialist will arrive on Monday.
It will be a "fresh start", with the manager saying: "Players like Mark Durnan, Coll Donaldson and Charlie Telfer are under contract so they will be here.
"As far as I'm concerned it's a fresh start for them and it's up to them to show what they can do.
"They are part of the squad for next season and I will be telling them that when I see them.
"Everyone is in the same boat.
"It is up to everyone to impress me from day one of pre-season.
"It's about them kicking on now and showing their quality.
"It's an opportunity for them to get into the team, be focused and show what good players they are.
"Everyone will be treated equally but they have to force their way into the team and produce what they're capable of.
"If they work hard then I'll do my best to help them."
Meanwhile, United can expect a five-figure compensation fee from Southampton for 16-year-old defender Kieran Freeman.
Freeman has reportedly passed a medical with the English Premiership side and agreed to move to Saints.
The Aberdonian, who also came to the attention of Manchester United and attended their famed training base at Carrington two years ago, is regarded as one of the brightest emerging talents in the Scottish game and attended the SFA's performance school at St John's High School in Dundee.