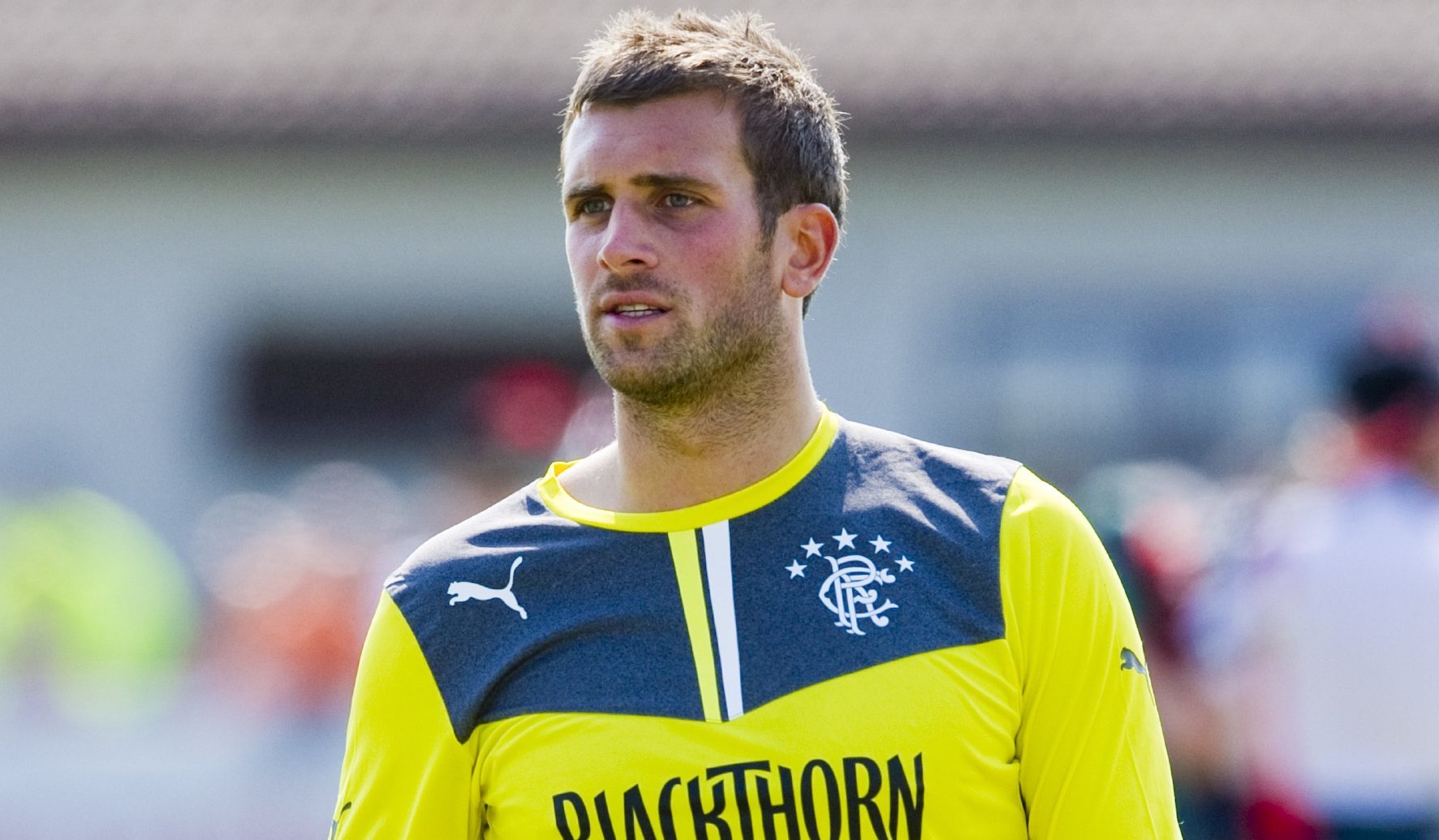 New goalkeeper Cammy Bell has admitted that once he met Dundee United boss Ray McKinnon even Hearts couldn't put him off a move to Tannadice.
The signing of the Scotland international, who agreed a two-year deal with the Tangerines after leaving Rangers, is being viewed as a terrific piece of business by McKinnon.
Other clubs were interested in him, with the Jam Tarts leading the race but also being joined by Hibs and Oldham Athletic.
However, even the possibility of playing in the Premiership with the Tynecastle team was trumped by the enthusiasm of United boss McKinnon.
Bell said: "I met three or four managers over the summer.
"However, after I met Ray McKinnon I made my mind up there and then.
"That's maybe a strange thing to say because he was only the first to get in touch but I got a really good vibe off him.
"I went with my gut feeling, which I have probably never done in my football career before.
"He just really sold the club to me and it was clear how determined and passionate he is.
"He wants United to be successful and he wants me to be successful.
"Hearing those things were great for me and he was a massive influence on my decision.
"I did have opportunities to go to other places but Ray McKinnon made a great impression on me."
Bell is keen to get back playing football again after a season on the sidelines at Rangers because of injury and the form of Wes Foderingham.
He has made sacrifices to join the Tangerines, choosing to forego a lucrative final year of his Ibrox contract and also move away from his family.
He added: "I spoke to Rangers at the end of last season and (manager) Mark Warburton understood that I wanted to go and play football.
"Last season was frustrating for me and when I spoke to him I knew there were going to be limited opportunities again.
"I had to make the decision to get my career back on track.
"The first five months' out at Ibrox were obviously down to injury and then around Christmas I thought I was going out on loan.
"That didn't materialise and that was frustrating.
"The thing was that the team was doing well and I couldn't knock on the gaffer's door because Wes was doing really well.
"I didn't leave the club on a sour note, which was great, and now I'm glad to be at Dundee United.
"This isn't a financial decision for me.
"It is completely about wanting to play football and furthering my career.
"Also, I will be moving away from my family for the first time but I am prepared to do that in order to prove myself again.
"I had to speak to my wife and tell her that I would be staying away two or three nights a week but would be home when I could be."
Of considerable consolation to him should be the fact that he is a clear first-choice at United and the knowledge that McKinnon was so keen to sign him.
Bell said: "When someone explains how much they want you then that gives you the buzz to do well for them.
"I will be really working hard in pre-season and the games and hopefully we can kick on."
The major goal for Bell and his new teammates is promotion back to the top flight and he seems to relishing that challenge.
"I always knew Dundee United were a big club," he added.
"I have never known, over my career, for them to be where they are at the moment.
"I always remember playing against them for Kilmarnock and you were facing a top-six side.
"First and foremost we need to turn this place into a fortress again and make teams not want to come here.
"When I was at Killie we didn't enjoy these trips because you knew it was going to be tough."