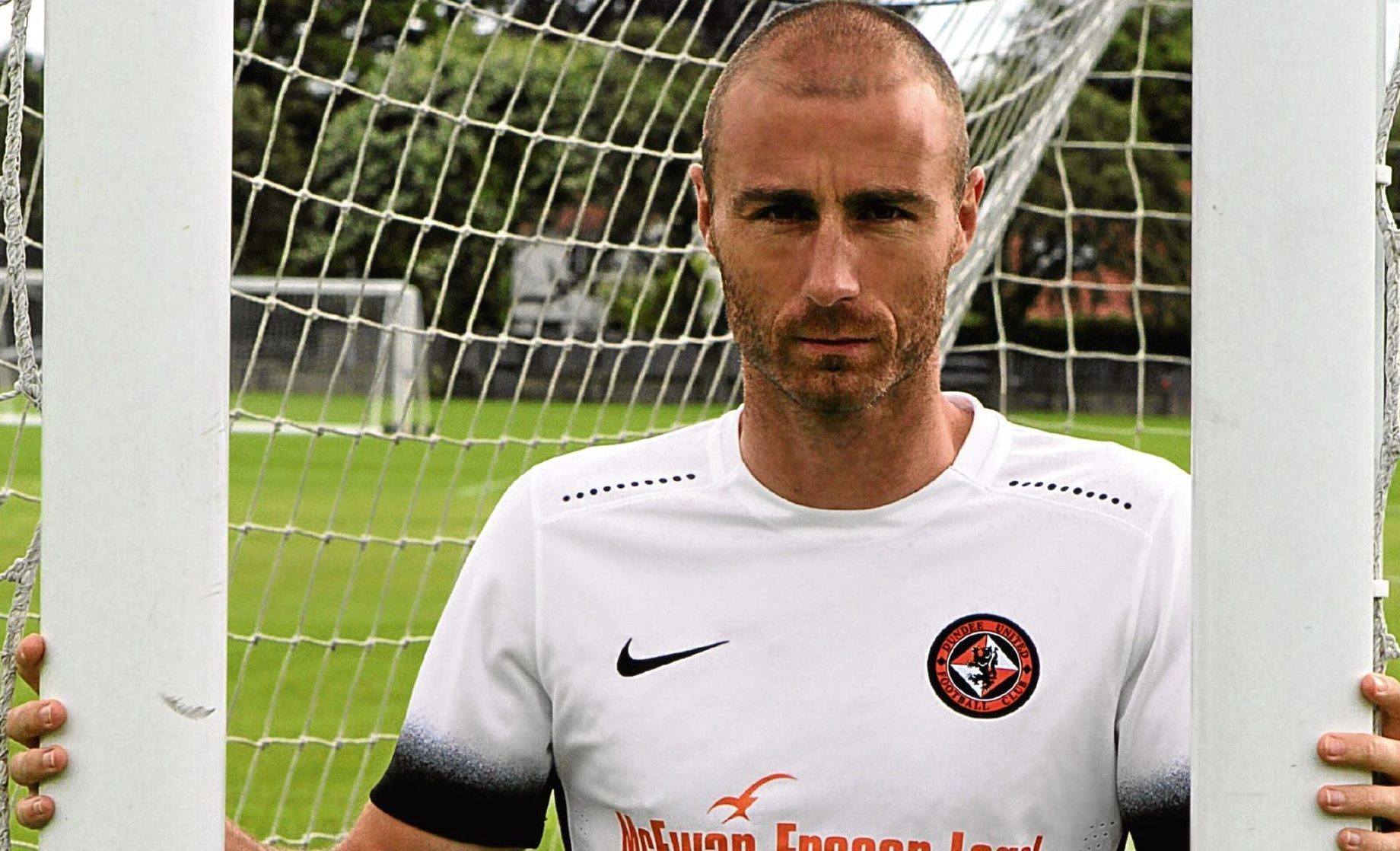 Sean Dillon has revealed he is "lucky" to still have a job at Dundee United after last season's turbulent relegation.
The United captain spoke with frankness and honesty ahead of the new season in the Championship and said he was "drained"  by the events at Tannadice and fortunate to survive the player cuts made over the summer.
Manager Ray McKinnon has been handed the task of taking the Tangerines back to the top-fight and, while Dillon might be going into his 10th season at the club and been part of the 2010 Scottish Cup-winning side, he knows that won't secure special treatment.
"I think for everyone at the club, we need to move on," said the 33-year-old.
"There are a number of us who are still there – I hold my hand up – who will say we're quite lucky still to be there.
"I was in a position where I was lucky still to have a contract.
"You look at some of the other boys who had reasonably good seasons even though we were relegated and there was no contract at the end of the season.
"But what's gone is gone.
"If we're going to do what we want to do we're not going to do it by looking back.
"We have to learn from it and there is a lot to learn from that.
"Even last season we were looking back at Gary Mackay-Steven and Stuart Armstrong, then it was Nadir Ciftci.
"It just seemed to be a lot of 'what if?'
"In the past we've gotten rid of players but done fine. Obviously, last season was different and we need a new mindset.
"We have new guys coming in and they will be aware of what happened but they won't have experienced it.
"That's a good thing because they bring a freshness to the squad.
"Then you have the guys who have been through it and are desperate to put it right and get back to where we believe we should be. We don't want to be remembered for that relegation."
If United's Scottish Cup triumph of 2010 meant being feted in public with the trophy parade through the streets of Dundee, then the scrutiny of last May's nadir at Dens Park when the desperate defeat from city rivals Dundee sent them down left no hiding place.
Asked to sum up the season in one word, Dillon replied: "Draining.
"For me, it was the most draining experience in my life, even including outside of football.
"I've never felt so drained, physically and mentally.
"It's hard to pinpoint what went wrong. There's a small part of it that was bad luck but when I say 'small' I mean very small.
"We didn't get relegated because of luck – we were poor.
"We didn't take chances, gave away poor goals too often and in the end got what we deserved.
"I took it home with me. How can you not?
"For my missus and two boys, it was tough.
"I have a five-year-old, Shay, who goes to all the games and he was quizzing me about why we couldn't win anymore?
"Then there's a new-born and you have to put a brave face on it when you get home because they don't deserve to go through the pain.
"I've been here a long time, there's been a lot of good times but that was definitely the lowest point. It's certainly easier to talk about the good times than the bad."