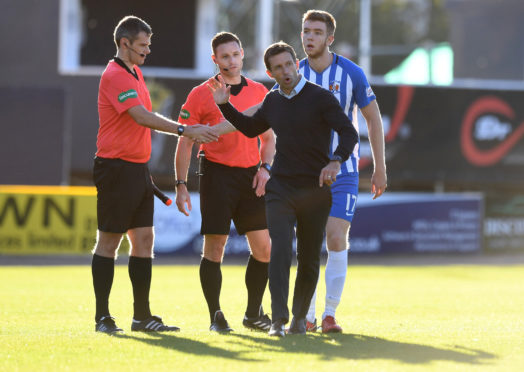 Furious Neil McCann believes a "joke" decision by referee Steven McLean cost Dundee the chance to get off the bottom of the Premiership on Saturday.
But for McLean's second-half blunder that saw him fail to spot a dive by Jordan Jones of Kilmarnock and instead award them a penalty, Neil believes his battling Dark Blues would have held out to take a point.
That would have been enough to get them out of the top-flight basement but, with Eamonn Brophy converting the controversial spot-kick, they lost 2-1 to remain at the foot of the table.
Describing himself as "furious" and "livid" over the decision, the Dens boss laid the blame for the loss at the referee's door.
"Referees, I'm told have to be certain that it's a penalty, you can't make that decision if you're not certain," said Neil.
"He said he was certain and I've just watched it and there's no contact, it's a joke of a decision and it's a pivotal moment in the match.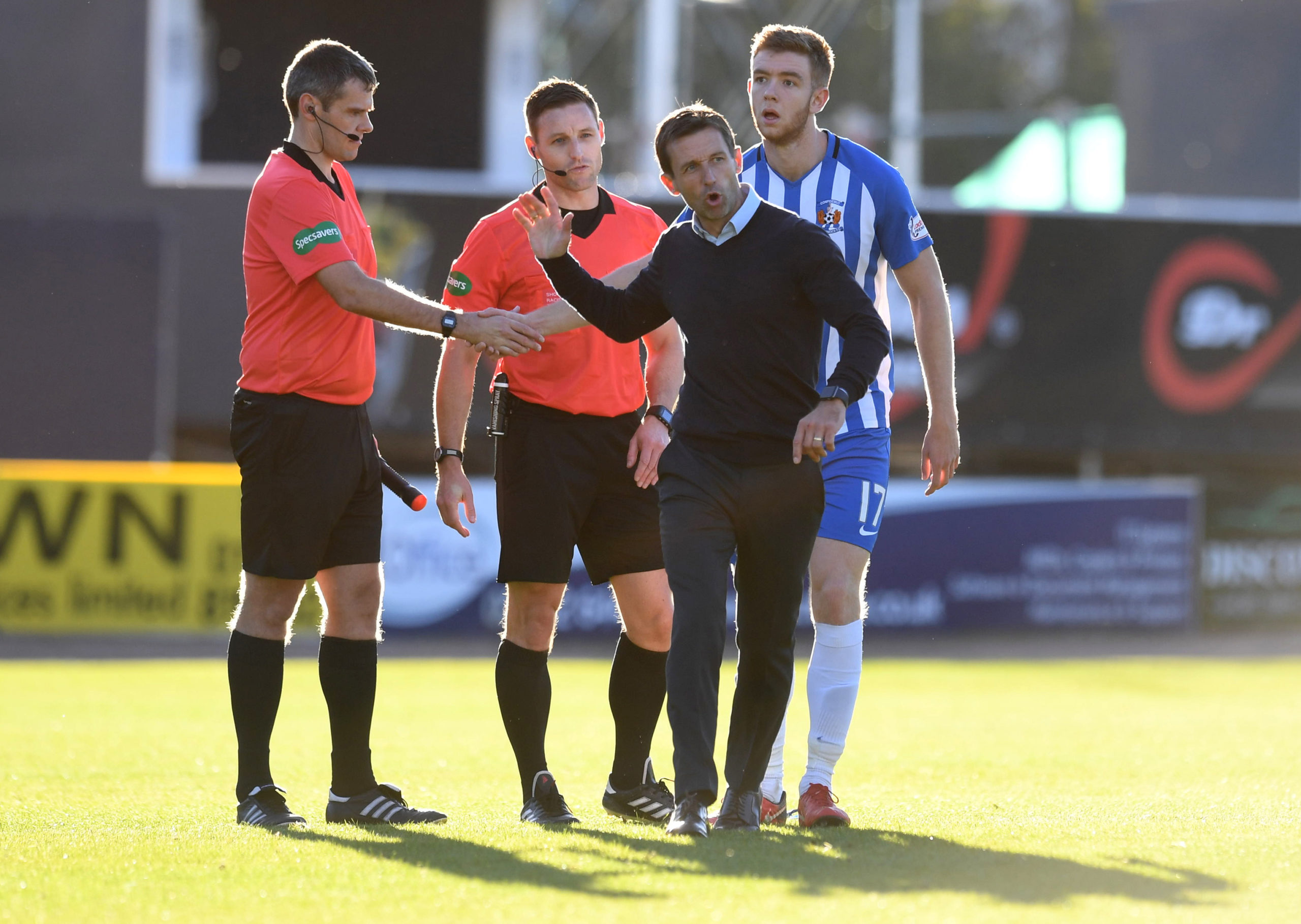 "Because we've got to come from behind again, so it's changed the whole outcome of that game.
"It's asked us questions to break down a very structured, well-organised side under Steve Clarke and I'm not taking anything away from them, they defended well."
As well as telling McLean, on the final whistle, what he thought on the penalty decision, Neil also asked Jones if he'd dived, though wasn't surprised when that question was met with silence.
"I went over to Steven after the game and told him that he has to be sure.
"He just looked at me and I said to him he can't be sure to make that decision.
"I'm looking from maybe 50 odd, 60 yards away and I can see Jordan's gone down.
"I asked the boy myself and he just shook my hand. He didn't answer me but I don't know that he wanted to answer the manager.
"It's really sore. I've told the boys I feel sorry for them because it's a horrible position to be in."
The refereeing error led to Neil's latest call to head of referees John Fleming over the weekend but he admitted the bottom line was there was nothing he or his players could do.
"I make several calls to John Fleming. John will maybe sympathise with me, TV cameras might show it, I don't know, but it doesn't help us any now."
The international break means Dundee now have a gap to their next game at Livingston in just under a fortnight and will play a re-arranged home clash with Hearts a fortnight tonight.