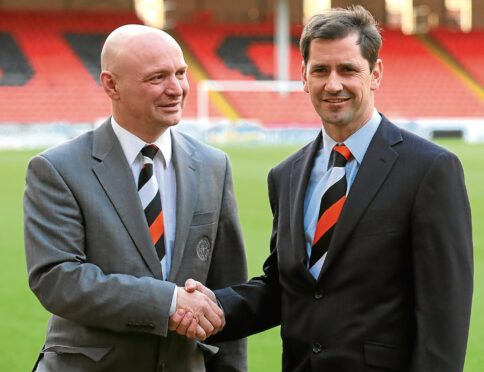 Jackie McNamara, wearing his Celtic great hat, will be back in Dundee this weekend for the first time since his time as Dundee United boss was brought to an abrupt end.
And the fact it's over two-and-a-half years since he was last in the city is obvious confirmation of his disappointment over how his two-and-a-bit-years in charge at Tannadice ultimately unfolded.
Rather than dwell on that, however, the 44-year-old has revealed his happiest spell in management came during an exciting first full season with the Tangerines.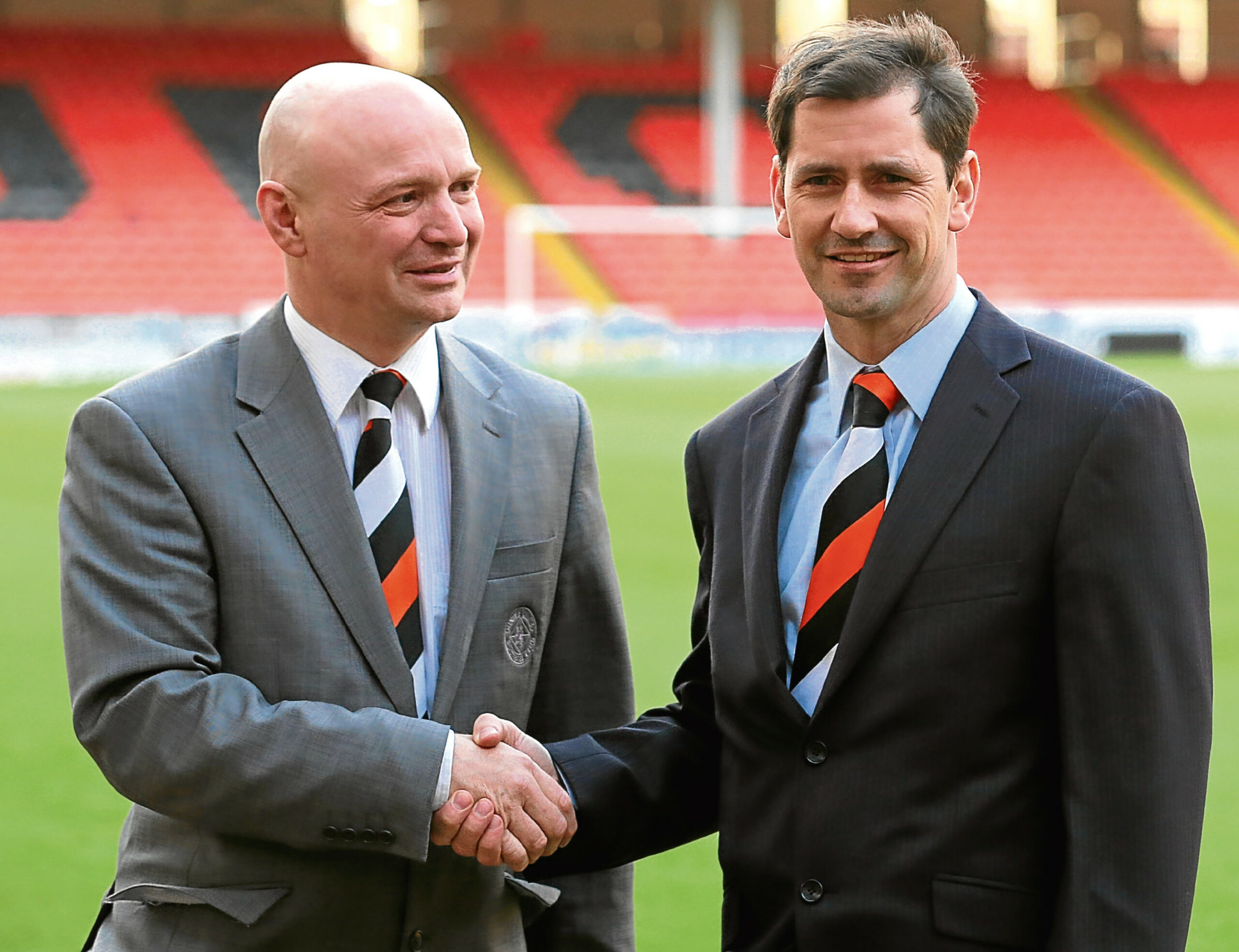 Having steered United to a top-six finish shortly after taking charge early in 2013, Jackie faced a daunting summer when he had to rebuild the team.
Under pressure from the bank to slash a seven-figure debt, that close season saw the sale of Johnny Russell to Derby County forced on him.
Major first-team performers Willo Flood, Jon Daly and Barry Douglas also left under freedom of contract for the kind of deals United simply didn't have the finances to match.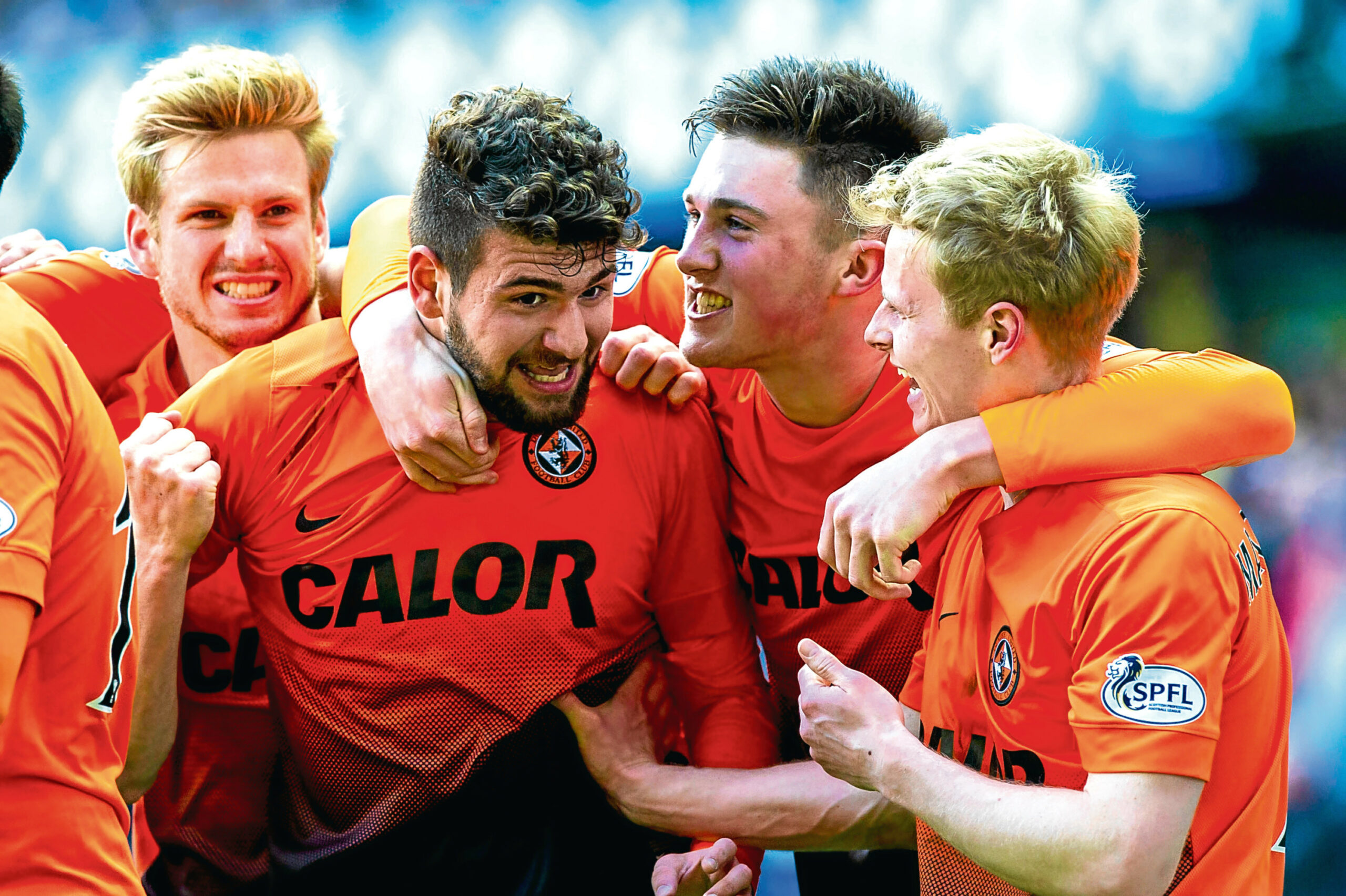 Despite that, in the 2013/14 campaign United would produce a brand of football compared to the 1983 title-winning team and reach the Scottish Cup Final.
And Jackie admits his time as a manager was never more enjoyable.
"We'd already brought in kids like Ryan Gauld and John Souttar into the first team on a regular basis before the end of the previous season and got to the Scottish Cup semis and been unlucky to lose to Celtic," he said.
"That helped but the financial situation meant there was still a major rebuild to be done and it wasn't going to be easy.
"We brought in Andy Robertson and Nadir Ciftci, maybe taking a chance but knowing their potential, and started to get more out of Stuart Armstrong and Gary Mackay-Steven.
"With those boys and some experienced players, we were able to put together a team that produced football I knew people wanted to see.
"As a manager, that's always been important to me.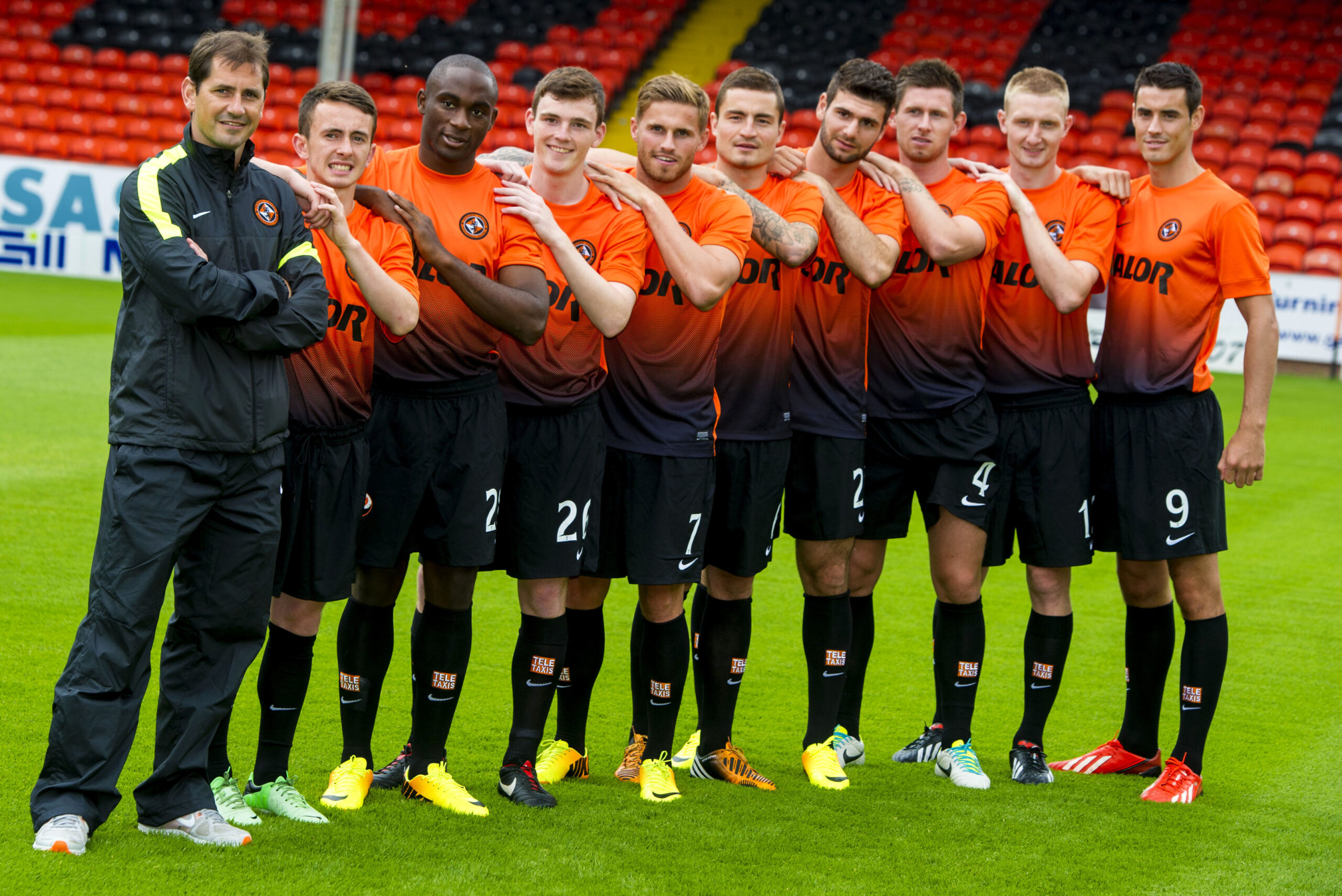 "I know it's a results business but I was never going to be happy just biting and scratching for wins, we had to get them the right way.
"And I never enjoyed management more than I did then. It was a joy to go into your work and, during the week, you were thinking who's going to be the match-winner on Saturday, or do something special."
While more financial pressure would see Gauld and Robertson lost to seven-figure bids from Sporting Lisbon and Hull City, for much of 2014/15 the success continued for United.
They hit the top of the table for a time and got to the last stage of the League Cup, meaning they'd reached back-to-back finals for the first time.
The further enforced sale of Armstrong and Mackay-Steven, to Celtic, in January 2015 marked the start of a downturn that ended with Jackie's sacking the following September.
The revelation he was due a percentage of the sale of any players he'd helped develop, led to accusations from fans he'd been happy to see his star talent go. To this day that leaves him shaking his head in disbelief.
"You guys in the press saw how upset I was when Armstrong and GMS went.
"Like I was when I left Dunfermline for Celtic, I was pleased for them as boys, but, as a manager, I was devastated.
"Anyone who saw me as a player knows my career was about trying to win and build things. I was the same as a manager."
And if the pain of how things ended at United will never quite go away, Jackie does retain pride at the good that happened during his time there.
"We had to build three teams in something like two-and-a-half years but managed to stay in the top six.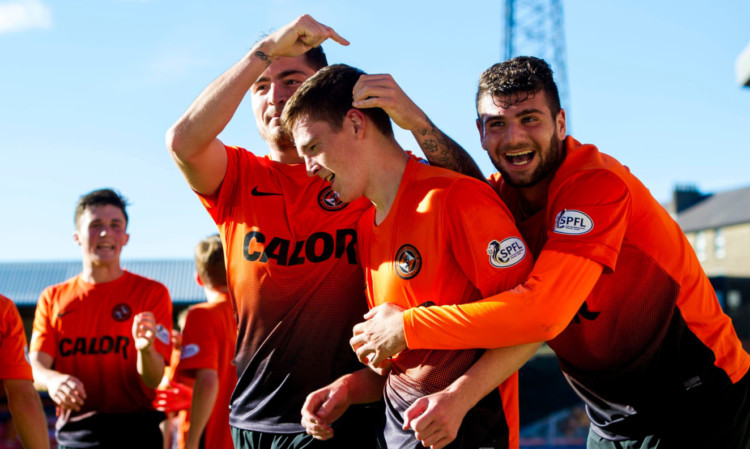 "I look at what Andy Robertson has done and will continue to achieve, and the fact in a year he and Nadir developed from boys we could afford to talents that would have been well beyond our budget — it's something I can be proud of.
"And if I look at individual games, seeing how much the fans enjoyed it when we beat Dundee 6-2 was a special moment."
On Saturday Jackie, with former assistants Simon Donnelly and Darren Jackson, plus Alan Stubbs and Tommy Johnston, will be at the Whitehall Theatre to discuss Celtic's 1997/98 campaign that saw them stop Rangers winning a 10th league title in a row.
Host for the evening will be former Sky presenter David Tanner and tickets are still available (Tel: 01382 434940).