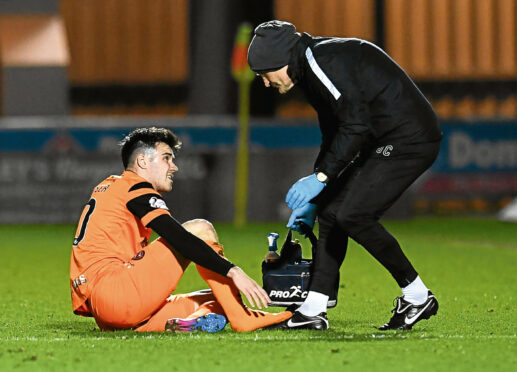 Ask Scott Fraser to sum up 2017 in one word and you'll have to wait a few minutes for a reply.
No, there's nothing wrong with the Dundee United attacker's vocabulary — it's just that he's got plenty of choice.
Disappointment is one that springs to mind. After all, the year started with high hopes of a quick return to the Premiership but they were to be dashed in the cruellest of fashions as the Tangerines lost a tight play-off final to Hamilton.
Painful comes next on the list of possibles. That stems from the broken metatarsal suffered in a Championship clash with St Mirren in March.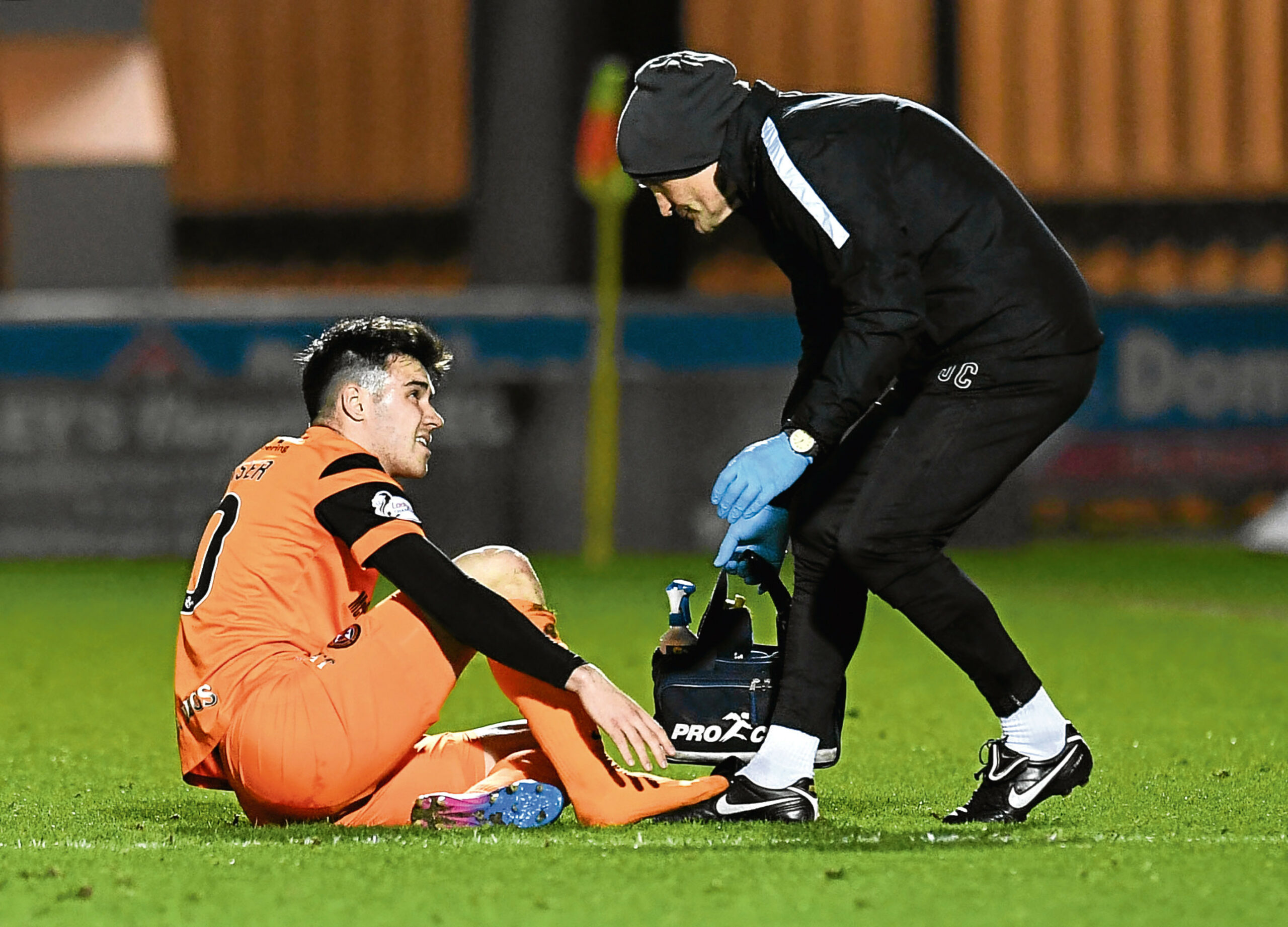 That, in turn, puts frustration in the running. That fractured foot was supposed to heal in around eight weeks but ended up taking six-and-a-half months to clear properly.
With that being in part down to his commendable over-eagerness to get back as quickly as could causing more problems, patience is another word he could plump for.
Thankfully, as the year ends with the 22-year-old in top form, encouragement, is another he could choose.
Fraser was recently named Player-of-the-Month for November and his current form has put him in line for back-to-back awards.
In the end, though, he goes for learning, because as all of the above suggest, he's had plenty to take in during 2017.
"I think I've learned a lot over the past 12 months. Towards the end of last year we went top of the league and really fancied our chances of going up.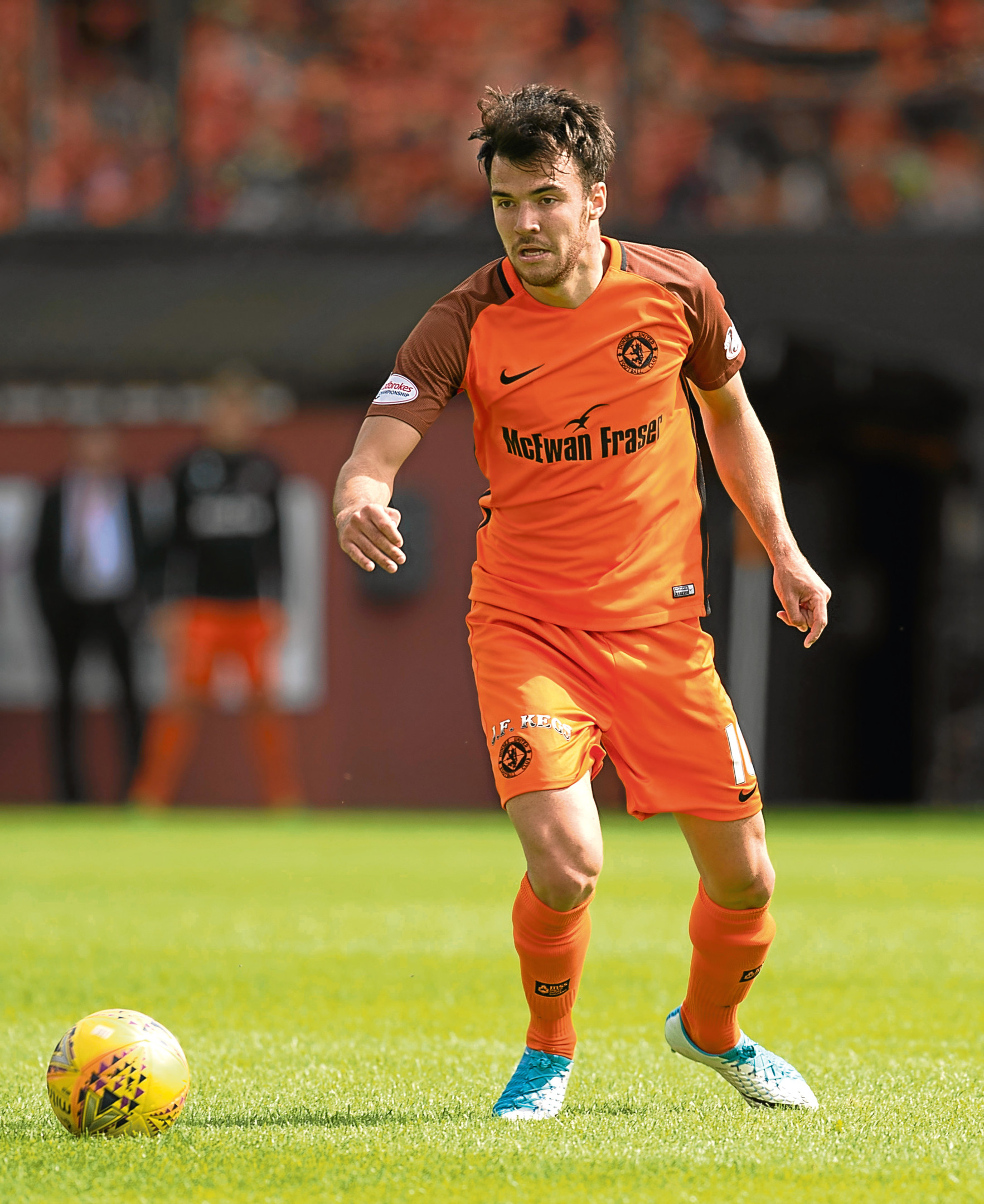 "Then we lost our final game of the year, lost to Hibs in the next one and didn't really get close to them again.
"We were still unlucky not to go up but that's taught me to take nothing for granted. We are in a good position just now, but we've still got a lot of work to do and we know that.
"The big thing is those of us who were here last season have learned from it and we have a better and more experienced squad this time round."
Then comes the pain and frustration of that foot injury. It, he believes, has taught him a lot.
"As soon as I did it I knew it wasn't good and it was a sore one. The medical staff told me I'd be out for eight weeks but it ended up a lot longer.
"That was partly down to me because I came back in the play-offs when they didn't want me to.
"Then I felt it again in a pre-season game but I tried to keep on playing. I was even taking painkillers before games and feeling light-headed but I just wanted to play. What I've learned from that is, if you have an injury, you have to let it heal properly. If you don't, you are not doing yourself favours.
"For a while I was getting stick because people thought I wasn't trying. I understand why because I wasn't doing much in games, but it was because of the pain. I couldn't run properly and I wasn't training, so my fitness wasn't where it needed to be.
"Finally, I sat down with the manager and we decided I needed a period of rest. That was the best thing I could have done because since I've been back I've not felt the foot at all."
That return to full fitness has seen Fraser, under new boss Csaba Laszlo, star in his preferred central attacking midfield role.
This has been his longest run operating just behind the striker but, while he's loving it, he's not too precious when it comes to staying there.
"It is the position I do like best. With Tony Andreu here last year I was often used wide and I couldn't really complain because he was brilliant.
"I've sat down with the new gaffer and he says he sees me in the middle. I'm delighted about that but I've said I will play wherever is best for the team."