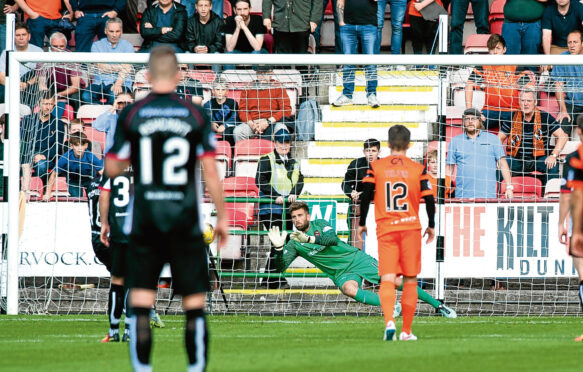 In usual miserly Tully fashion there's no bottle of bubbly or even something to put on the mantelpiece, but goalkeeper Cammy Bell is still delighted to have come out on top in our Dundee United player ratings for the season.
Because for the 30-year-old, being recognised in this way shows, he believes, he's fulfilled the first task for any successful stopper — to be consistent.
"I'm pleased because for me it shows I've been playing to a good level in most games throughout the season and that is something I've learned to be very important for guys in my position," he said.
"If you are a striker you can be a nine-out-of-ten one week and a three the next week and keep your place in the team, but as a goalkeeper if you get marks like that you are going to be on the bench at most clubs.
"Managers need to know their keeper is going to be consistent for them but in our position the poor performances will almost certainly cost the team goals and mean defeats. It's why if you are going to be first choice at your club you have to be aiming to be a seven-out-of-ten pretty much every week.
"Don't get me wrong, I'm happy if I've made a couple of great saves and that gets me an eight or a nine, but my aim is to make sure my levels don't dip and I don't think they have."
Despite the heartache of losing the Premiership play-off final to Hamilton Accies last Sunday — another game in which he performed very well — Bell admits in general terms he has enjoyed his first season at United.
"Before this season I had a couple of very frustrating years when I did not see much game time, mainly because of injuries. I wasn't happy — you can ask my wife and she'll tell you I'm not the easiest person to live with when I'm not playing.
"Coming to United has got me playing week-in week-out again and I've enjoyed that a lot. When I spoke to the manager about coming here, he said he saw me as his No 1.
"That and his vision for the club really sold me on coming here. When I spoke to the gaffer last summer I told him I had a couple of other clubs to speak to, some of them in higher leagues, but I had a good feeling about coming to United.
"I think he was a bit worried I was going to sign on for someone else but once I had spoken to him I knew I was coming here and I was only speaking to the other clubs because I said I would and it was the right thing to do."
Of course, for all Bell has aimed for consistency, there was one remarkable 45 minutes at Dunfermline in September when he achieved the feat of saving three first half penalties.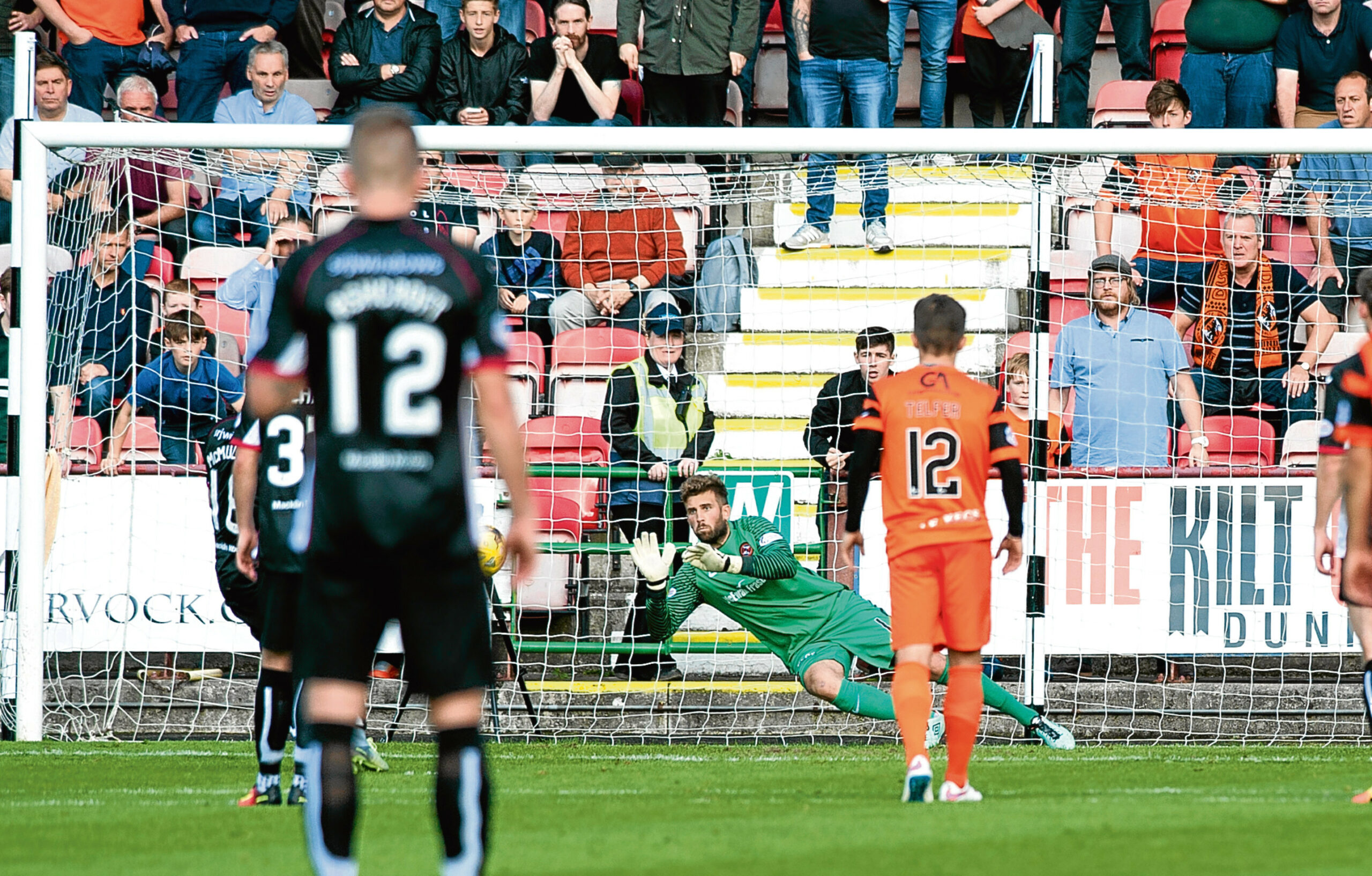 Looking back on that, he knows it's something that will stay with him for the rest of his days.
"I won't ever forget that. The strange thing was that after the first save I knew I would save the other two. I got hurt when we gave away the second and when the physio asked me if I was OK I told him I had to be because I had a penalty to save.
"Then the third came and I was sure I'd get it as well. To be fair, by that time I don't think any of the Dunfermline players wanted to take a kick.
"It was a great feeling when I saved it and we went on to win the game. I actually went on and saved a fourth in a row because I saved the next one when we beat Hibs at Tannadice."