 Anyone who doesn't believe Dundee United remain one of Scotland's big clubs should look at the quality of the new arrivals at Tannadice this summer.
That's the opinion of midfielder Charlie Telfer, even though the arrival of the Floods, van der Veldens, Andreus and others has made his task in getting back into the starting line-up even harder.
Telfer has been impressed with the standard of new players signed up and while he knows it means everyone in the dressing-room will have to battle hard for their place in the starting line-up each week, he views that as a big positive.
"You see a player like Tony Andreu coming in from Norwich when so many other teams wanted him, it shows this is a big club," he said.
"He's a fantastic player and boys like Frank (van der Struijk) and William (Edjenguele) look quality.
"So are the boys who came in earlier, they've all played at decent levels and it shows this club can attract good players.
"It means there's a lot of competition for places but that can only help the squad."
After being on the bench for the opening four games in the Championship, Telfer got his chance to stake his claim for more game time when he was handed a starting place for Saturday's Irn Bru Cup clash with Peterhead.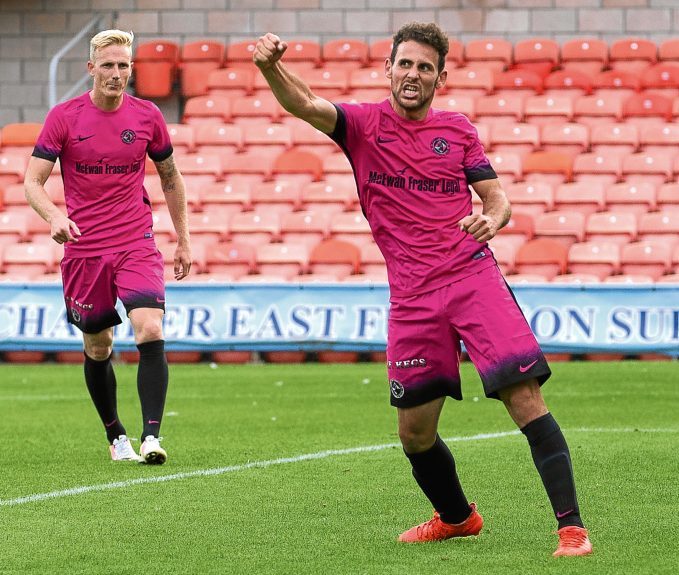 A spectacular strike from 30 yards just under a minute into a tie that would become a five-goal thriller stretched over 120 minutes, was strong evidence he grabbed the opportunity with both hands.
The 21-year-old was delighted to be able to do that, although, by the final whistle, he might have preferred a simpler passage.
But Telfer feels the way things panned out had its benefits.
"It was a perfect start for me. I couldn't dream of a better one after being out of the team and it was perfect for the team as well.
"We knew it was going to be a difficult game and they were going to come here and make it hard.
"They beat Dundee in the League Cup, so we knew what they were capable of and they made it more difficult after that.
"If I'm honest, I can't remember much about the build up to my goal. The ball came across to me and I just thought I'd hit it.
"Luckily, it went in and I was delighted but I've got to be happy with a goal like that.
"And, while it would have been good to win in 90, the 120 minutes was probably good for me in terms of getting game time.
"When it got to extra-time I was feeling fine but I have to admit in the second half of extra-time I made a tackle and both of my legs just went.
"I was tired after the game but that 120 minutes will have done a lot for me and it gave me a chance to show to the manager what I can do.
"For the new players as well it will be good because some of them haven't had games."
And Telfer also made the point while victory was not as smooth as it might have been, the fact United came out on top when not all went to plan was significant.
"It could have been over in 90 minutes but, eventually, we were able to grind out a win and that's something we've struggled with over the last season or so. So to win like that is encouraging.
"It's a victory we probably wouldn't have got from a game like that last season. To be fair to us, we hit the bar three times and had a lot of chances, so we can say we deserved to win."