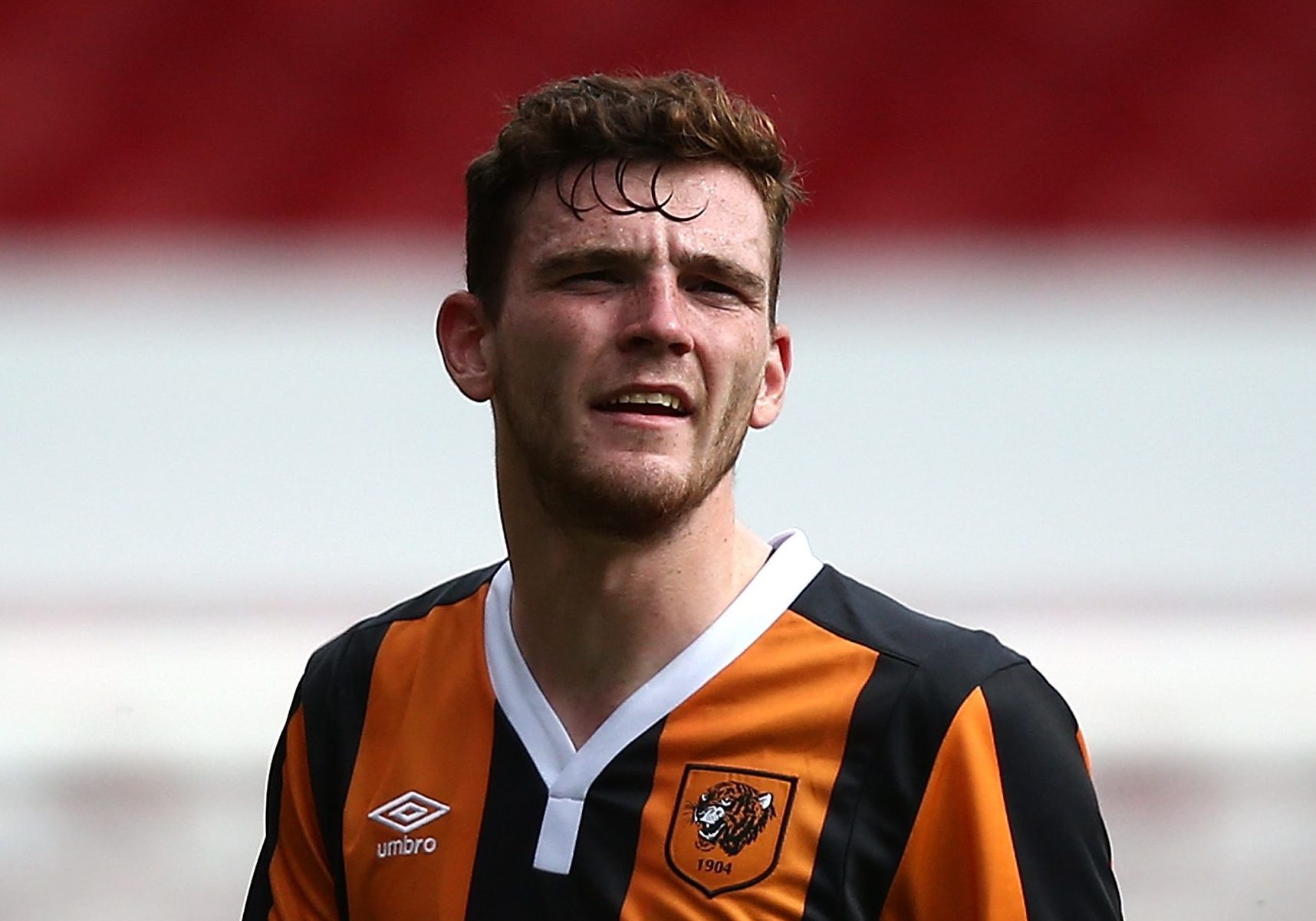 Dundee United are set to land over half-a-million pounds from Hull City as a result of an Andy Robertson appearance clause that is just five games away from kicking in, Courier Sport can reveal.
It had been thought that another part of the deal negotiated by chairman Stephen Thompson when Robertson was sold two summers ago for the initial fee of the best part of £3m – a sell-on – was more likely to net the Tannadice club a big six-figure lump sum.
The Scotland left-back was attracting interest from a number of clubs a few weeks ago, including Liverpool and West Ham.
But, barring a deadline day drama, Robertson will now be staying with the Premier League new boys who have got off to an excellent start on their return to the top flight, winning their first two matches and only losing in injury time to Manchester United.
Hull are on the verge of a takeover and Robertson has revealed negotiations have already begun over a new contract.
It is looking likely that he won't be moving on anytime soon but United should still get their sell-on as there is no time bar on that clause.
In the meantime though, Courier Sport understands that around £600,000 will be banked after Robertson plays five more games for Hull.
Speaking about his Hull future, Robertson said recently: "The negotiations have already started but that's in the background for just now.
"I think that's right for me and the club to sort other things out.
"From there, hopefully we can get something agreed quite quickly, everything signed and sealed.
"Of course, I see my future here. We've got to try to stay in the Premier League because that's where everyone wants to play and I'm no different.
"I want to stay in the Premier League. If Hull can do that, I'd love to stay. It's a great club to be around. The people are good and the squad's brilliant. I'd like to stay here for many years to come."