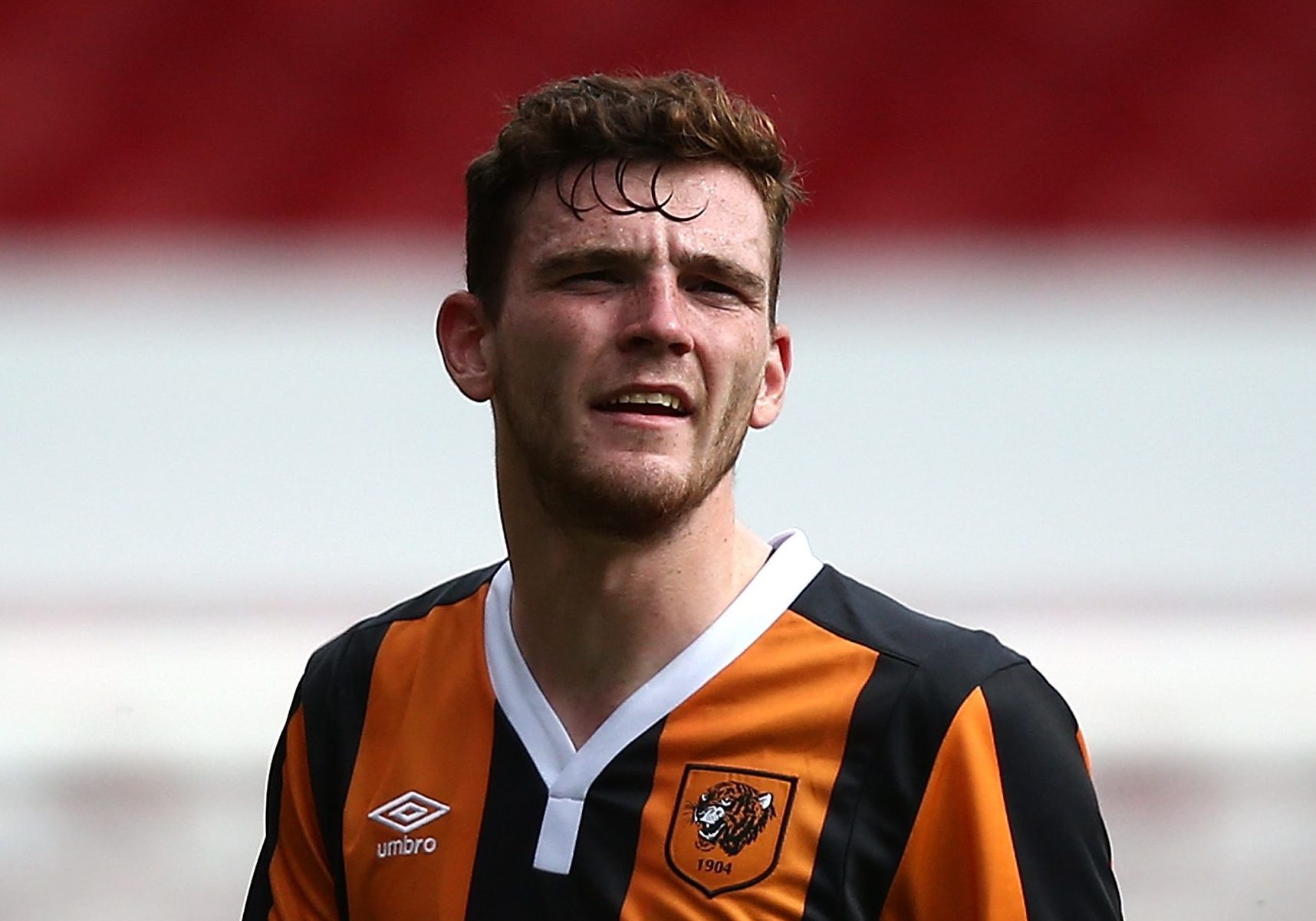 Former Dundee United defender Andy Robertson will miss Scotland's crunch clash against England at Wembley next month because of injury.
The Hull City left-back is likely to be sidelined for up to eight weeks because of the calf problem he suffered during the Tigers' 6-1 loss to Bournemouth at the weekend.
Subsequent scans have shown up serious damage and that means Robertson will miss the Scots' Group F World Cup qualifier against the English at the London venue on Friday, November 11.
It is a huge setback for the ex-Tannadice favourite.
Robertson, who would have been at the head of the queue to be picked by national coach Gordon Strachan despite competition from Celtic's Kieran Tierney, confirmed: "Looks like I'll be a supporter for the next few weeks!
"Hopefully, the (Hull) lads can kick on and I'll be back in no time."