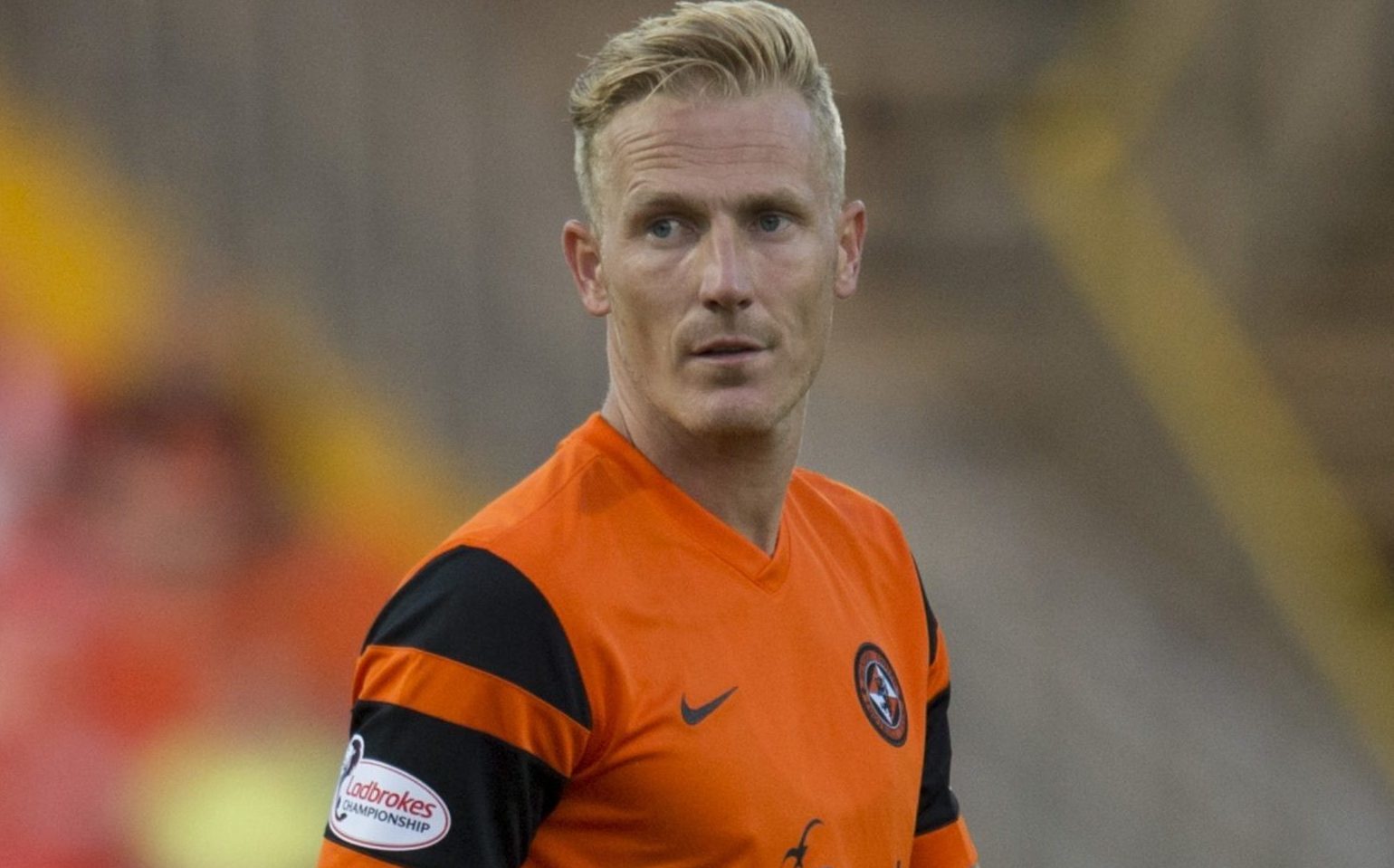 Nick van der Velden swears by Scotland so much that the Dundee United midfielder is keen to meet Nessie.
The amiable Dutchman swapped the famously cultured football nation of the Netherlands for this country's notoriously tough Championship in the summer.
At the time he spoke of his long-held wish to play abroad and sample a different culture.
That appears to include a desire to see the Loch Ness Monster!
Van der Velden's joie de vivre is clear but you were left wondering if he might have been regretting the move as he stood on the Cappielow pitch after United's dreadful 2-1 Betfred Cup quarter-final defeat to Greenock Morton and used an expletive in perfect English to describe that performance.
Since then, though, the Tangerines have picked themselves up, dusted themselves down and gone unbeaten in four games – three victories over Morton, Stranraer and St Mirren, and a draw against Hibs at Easter Road.
So as they prepare to play Dumbarton at home today things are looking up for the club and Van der Velden, who revealed he has had time to become a bit of a tourist.
He said: "I like it a lot in Scotland because the people are very nice and my family have settled in really well.
"The atmosphere at the games is very good too – I think I have the total package here.
"This is the first time I have played abroad and it is even better than I expected it to be.
"I like Scotland and I have travelled around quite a bit since I arrived.
"I have been to Edinburgh and to Glasgow, as well as up to the Highlands to see some of the sights.
"The next one I am planning to do is to go to Loch Ness with my family.
"Maybe we will see the monster!
"Everyone in Holland has heard about Nessie – it's famous back home – so it will be good to go there.
"I was at a supporters' function and someone wrote down a list of things for me to do when I am not training.
"So I am very happy.
"I go to the club in the morning with a smile and I go home with a smile too.
"Things are also starting to go well on the pitch, we are finding our form and have a good feeling.
"We have two home matches now (against the Sons then Falkirk) so if we can win those we can put a bit of pressure on the teams at the top of the league.
"We had a lot of new players so it takes a few weeks for people to get to know each other.
"Coming from a different football culture it takes a while to get used to it but everyone has been really helpful.
"It's different to back home but I am enjoying it."
It all seems a long way away from that miserable night in Greenock just over a month ago when Van der Velden summed up the cup exit thus: "The Dundee United fans turned up in good numbers and we gave them a s*** match."
Now all is positive as they prepare to welcome Dumbarton and look to maintain their recent form.
The Dutchman said: "After the Morton game we spoke some harsh words with each other and there has been a positive reaction.
"Everyone wasn't happy with the way we played but you can either whine about it or do something about it.
"So we have turned that night into a positive and things are going well now.
"It is just the start, though.
"We have to keep it going and get the momentum building.
"This game is important in that because we need to win our home matches if we're going to win the league."
Meanwhile, United boss Ray McKinnon dismissed any talk about today's game offering a chance to avenge the 1-0 loss to the Sons back in August.
He said: "It is not a revenge mission.
"I have not even thought about the game in that way.
"All I have been interested in is how we go about breaking Dumbarton down.
"This is about our players trying to win the game.
"It's not about revenge.
"This is a different match altogether and I'm looking forward to it."