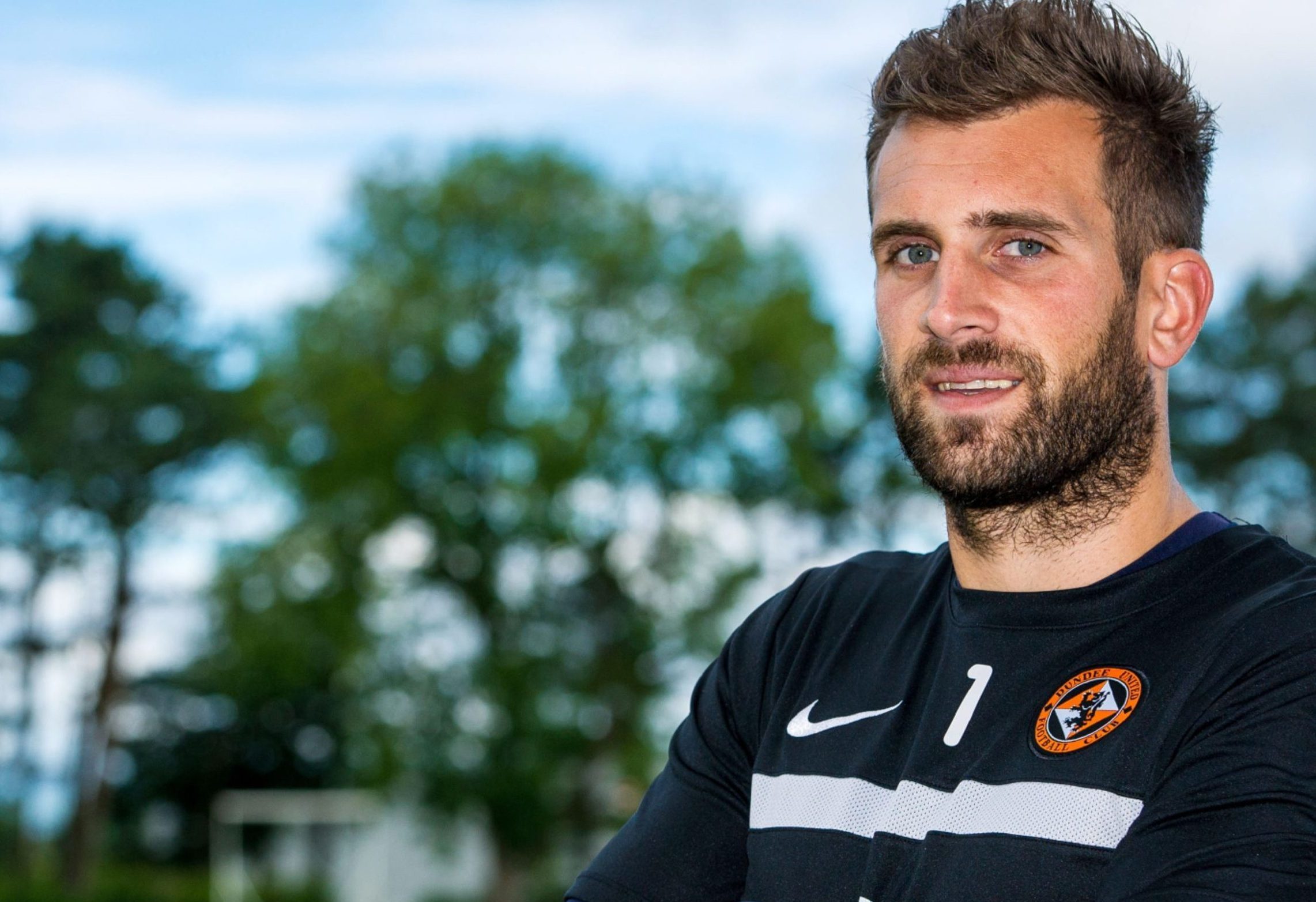 Dundee United manager Ray McKinnon is confident goalkeeper Cammy Bell is going nowhere.
A report linking the former Scotland and Rangers shot-stopper with English sides Bristol City and MK Dons has surfaced but McKinnon is sure that Bell is happy at United.
The 30-year-old signed a two-year deal with the Tangerines in the summer and is thriving at the promotion-chasing club.
It's not a shock that he has caught the eye of others, having captured world attention earlier this season when he saved a hat-trick of penalties against Dunfermline.
His overall form and numerous clean sheets have been key factors in United's move to the top of the Championship but the odds of his moving any time soon are negligible.
McKinnon said last night: "The first I heard about it was today.
"There's no truth in it, not that I know.
"He is not for sale and we won't lose him.
"Cammy has been outstanding and he and the defenders have built up such a good relationship.
"We're delighted with him," added the United gaffer.
"He has been everything we expected and wanted from him.
"With his experience, he's been outstanding.
"I'm not surprised people are showing an interest but he is happy here and people are happy with him."
McKinnon also thinks the report will have no impact whatsoever on Bell, given his ability to take things in his stride.
"He is a very focused, experienced player and it won't bother him one bit," said the Tannadice boss.
"If you are going well you grab some attention and the players will get some attention.
"He is part of the reason why because he's been excellent.
"He has not put a foot wrong this season.
"Cammy is just one of many players who've been doing well this season, though, and he's part of a team."