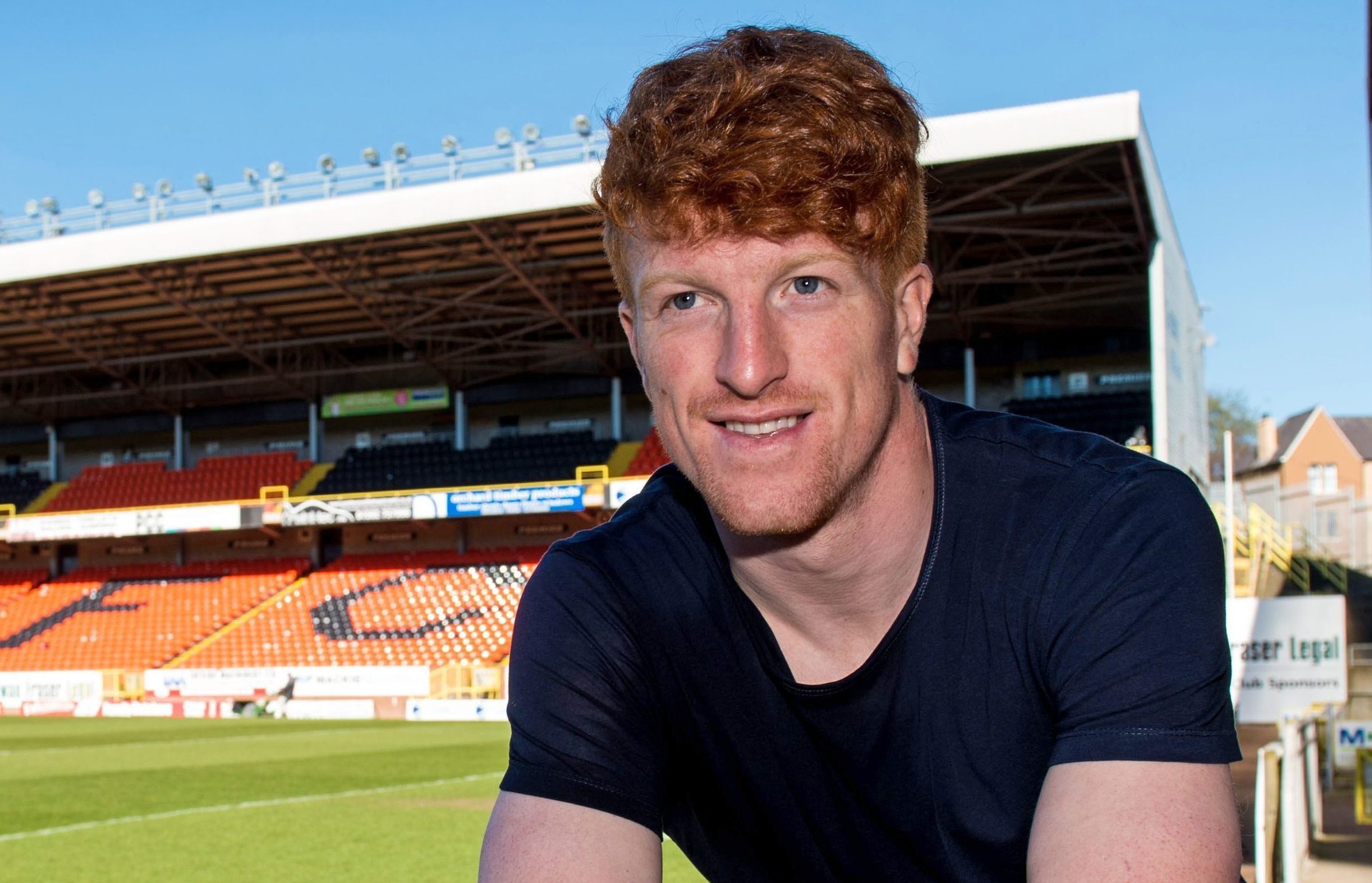 Simon Murray is hopeful that he is on the verge of agreeing a new contract with Dundee United.
The forward, who was linked with Inverness Caledonian Thistle and Moldovan side Sheriff Tiraspol in January, has revealed that talks took place yesterday to extend his stay at Tannadice.
Murray's contract runs out in the summer.
The striker, who was taken out of junior football by Arbroath and then joined United for £50,000, said: "We spoke to the club this morning. Hopefully we'll maybe get something sorted soon.
"There have been so many games in the last few weeks that there hasn't been much opportunity to talk. I've told them I'm happy to stay. It's a good club and I'm a local boy.
"I want to stay and the manager wants me to stay.
"There were a few clubs kicking about in January but I feel that it would be too early to go somewhere else. I've only been full-time for two years. I think I've still got a lot to learn and the manager is a good one to learn from."
United have had no time to dwell on their Irn-Bru Cup triumph. They were straight back into training the next day, with a league clash against Ayr United up next at Tannadice tonight.
As Murray revealed, though, the players didn't need a Saturday night celebration to send them into this evening's game on a high.
"The atmosphere has been great in training since Saturday," he said. "The sun's been shining over at St Andrews and there isn't a better place to be.
"Hopefully we can take that good feeling into Tuesday night.
"We've got a young lad like Ali (Coote) in the team who has made his starting debut and won a cup. He'll be feeling great and hopefully we can all be flying from now until the end of the season."
Murray added: "My mum had a wee party. When I went back, the house was full and they all had an amazing day.
"Because we had training on the Sunday it was a quiet one for me and I got to my bed at a reasonable time.
"I'm just glad we gave them something to celebrate.
"For us, as players, it was a weight off our shoulders because we'd been on a tough run."
As enjoyable as the Fir Park final was, Murray knows that there is a much more important goal to achieve this season.
"The fans' expectations for the club are a lot bigger than the division we're in," he said.
"It's totally understandable that the supporters want us to be winning bigger trophies but when you're in this league you play in that cup. As a professional you can only win what you're in.
"With the way the season was going it was a great lift. It was a good feeling to get back on track again.
"I really hope that this will be a turning point in our season."
Murray isn't ready yet to concede the Championship title to Hibs but, even if the Easter Road club don't falter, he knows the importance of finishing next best behind them.
"It makes a massive difference," he said.
"Four games (in the play-offs) would be much better than six.
"Strangers things have happened (than a Hibs collapse). You never say it's over. We just have to concentrate on getting as high up the league as we can. If it's not going to be first then make it second.
"The objective at the start of the season was to get to the Premiership. If you win the league, great. If you get up through the play-offs, it's the same thing."
On tonight's match, Murray said: "Every game in this league is a hard one but we've only lost once at home, and that was to Hibs.
"We've been training well and hopefully another good home performance will be enough to get the win."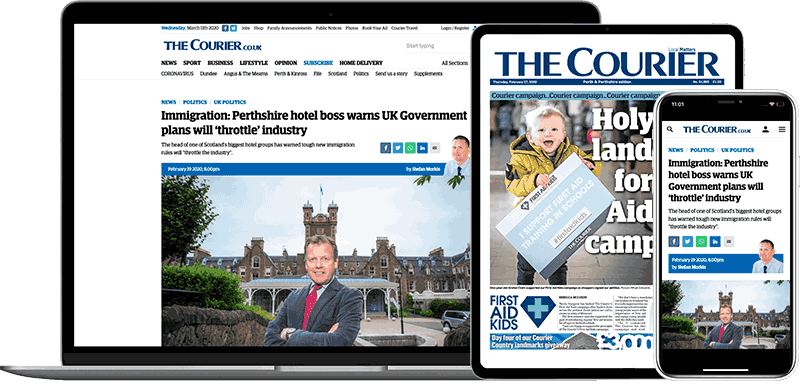 Help support quality local journalism … become a digital subscriber to The Courier
For as little as £5.99 a month you can access all of our content, including Premium articles.
Subscribe