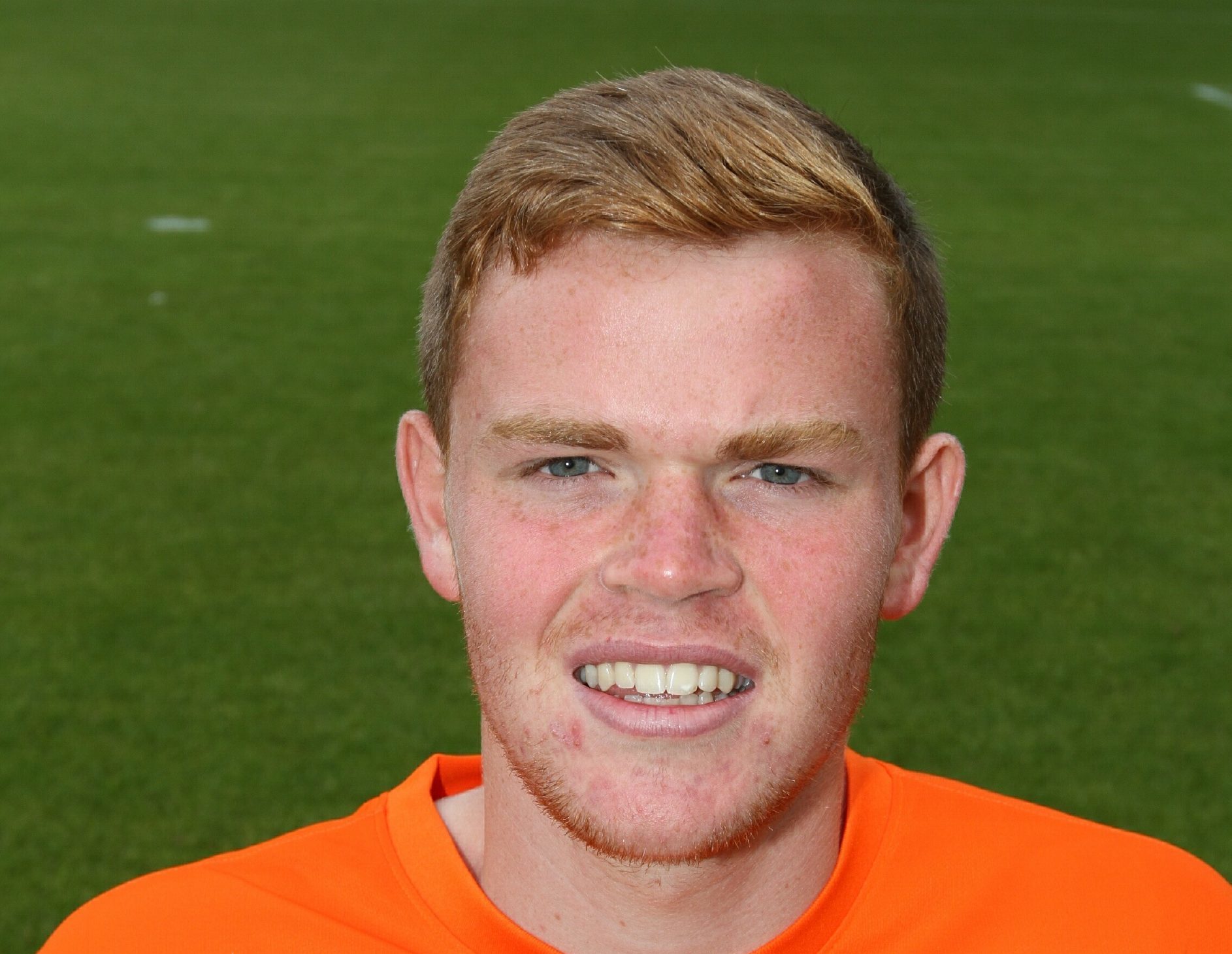 Dundee United manager Ray McKinnon's confidence in teenager Scott Allardice is such that he is poised to hand him his debut against Falkirk.
The Championship crunch clash between the Tangerines and the Bairns at Tannadice tomorrow will be hugely significant in deciding which club finishes second behind champions-elect Hibs.
Falkirk currently occupy the runners-up spot – coveted because it means a later entry to the play-offs – but fourth-placed United can go one point behind them with a game in hand if they can get all three points.
The importance of the fixture to United's season, therefore, can't be downplayed.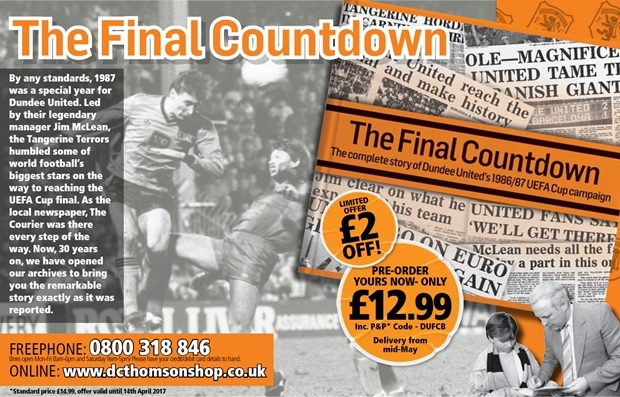 Yet McKinnon is prepared to throw Scotland under-19 midfielder Allardice right into the thick of it.
That should be taken as a sign of significant confidence in the local lad, who just turned 19 last week.
McKinnon said: "I think Scott is ready now and he will have no fears.
"He has been outstanding in our under-20s and been away with Scotland under-19s recently.
"I have been watching his progress closely, particularly over recent weeks, and he has really improved.
"I would say he is right in my thoughts for Saturday.
"Scott is a big, tall lad who can run, play and pass.
"Indeed, he has a great passing range and is athletic with a bit of drive about him.
"He has had two double knee operations but has come back and excelled this season .
"Mentally, he is strong and will bring freshness to the side if he plays."
McKinnon has challenged his men to recover from the weekend loss at Queen of the South and take maximum points from Falkirk and then Dunfermline in Tuesday's rearranged clash.
The United gaffer said: "If we win our next two games we will be pushing for second in the league and that's our message to the players.
"We've got four games at home between now and the end of the season and we need to really try and win them all.
"We're still right in the thick of it.
"It's been a roller-coaster, to be fair, but we're still very positive."
Meanwhile, McKinnon has defended his new head of football operations Darren Taylor against accusations of being an "amateur" because of his treatment of Portuguese-based player Ivanildo Cassama.
The Guinea-Bissau international's agent Pedro Lopes was quoted in a Glasgow-based tabloid accusing Taylor of having a "dispute" with Cassama, something flatly denied by United.
The Tangerines were also accused of a "lack of professionalism" by Lopes.
McKinnon dismissed the allegations as utter nonsense, insisting that they wanted evidence the player had shed the two and a half stones of extra weight he was carrying when he came over for a trial in February before giving him another chance.
That proof wasn't forthcoming so they weren't interested.
McKinnon said: "We were told about a player who was supposed to be from the Portuguese top league so we said to send him over and we would have a look at him.
"We did do that then, in a polite manner because it was so unprofessional to send someone over when they were two and a half stones overweight, we then said that if he went home and got himself fit then we might have another look at him.
"We then asked for some proof, before he was to fly over, that he was now in tip-top shape or for him not to bother coming.
"They said they couldn't do that.
"They couldn't give us any proof that he wasn't still overweight – not a photograph, a video or anything.
"Now, when you consider today's technology, it was a concern that they couldn't do that.
"We then told them we weren't interested because it was a shambles the first time because of the player's lack of fitness and we didn't want another shambles on our hands.
"That wouldn't be fair on the player.
"The next thing I see that we are being labelled amateurish.
"Listen, Darren has done his job properly, done his homework and showed true professionalism here.
"It is totally out of order to suggest any differently.
"It is a disgrace that we are even talking about this."
On top of McKinnon's riposte, the club also issued a statement.
It read: "In response to a newspaper article today regarding claims made by an agent about the club's conduct, Dundee United wish to clarify the events reported.
"The player, Ivanildo Cassama, was offered to the club by a representative of agent Pedro Lopez (sic) and a trial was agreed several weeks ago. It was clear that the player's fitness was not remotely close to acceptable.
"The representative was invited to make contact before the summer and upon proof of the player's fitness secure another trial.
"Last Saturday, the representative made contact but was unable to provide either video or photographic evidence of the player's improved fitness.
"At this point, head of football operations Darren Taylor advised the representative that Dundee United would not be pursuing their interest in the player.
"No contract was offered to the player. No return date was agreed for a further trial.
"Darren Taylor has never spoken to or met the agent in the article.
"A reporter then contacted the club and asked for a quote about the agent's claim. The club provided a quote and background information as stated above.
"Dundee United is disappointed in both the reporter for producing inaccurate material despite being aware of conflicting accounts and also in the agent who wrongly questioned the professionalism of the club based on incorrect information."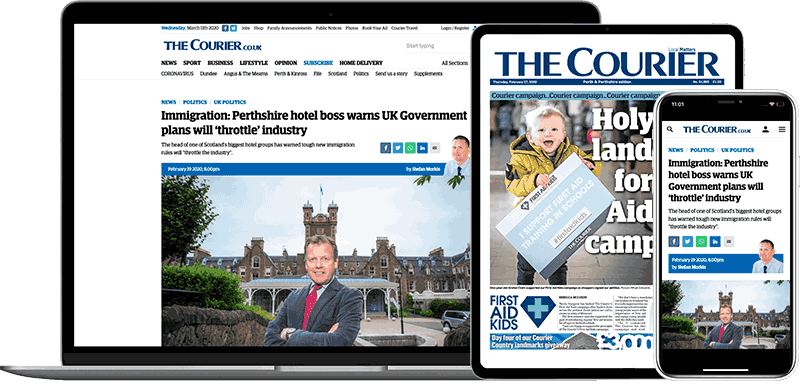 Help support quality local journalism … become a digital subscriber to The Courier
For as little as £5.99 a month you can access all of our content, including Premium articles.
Subscribe