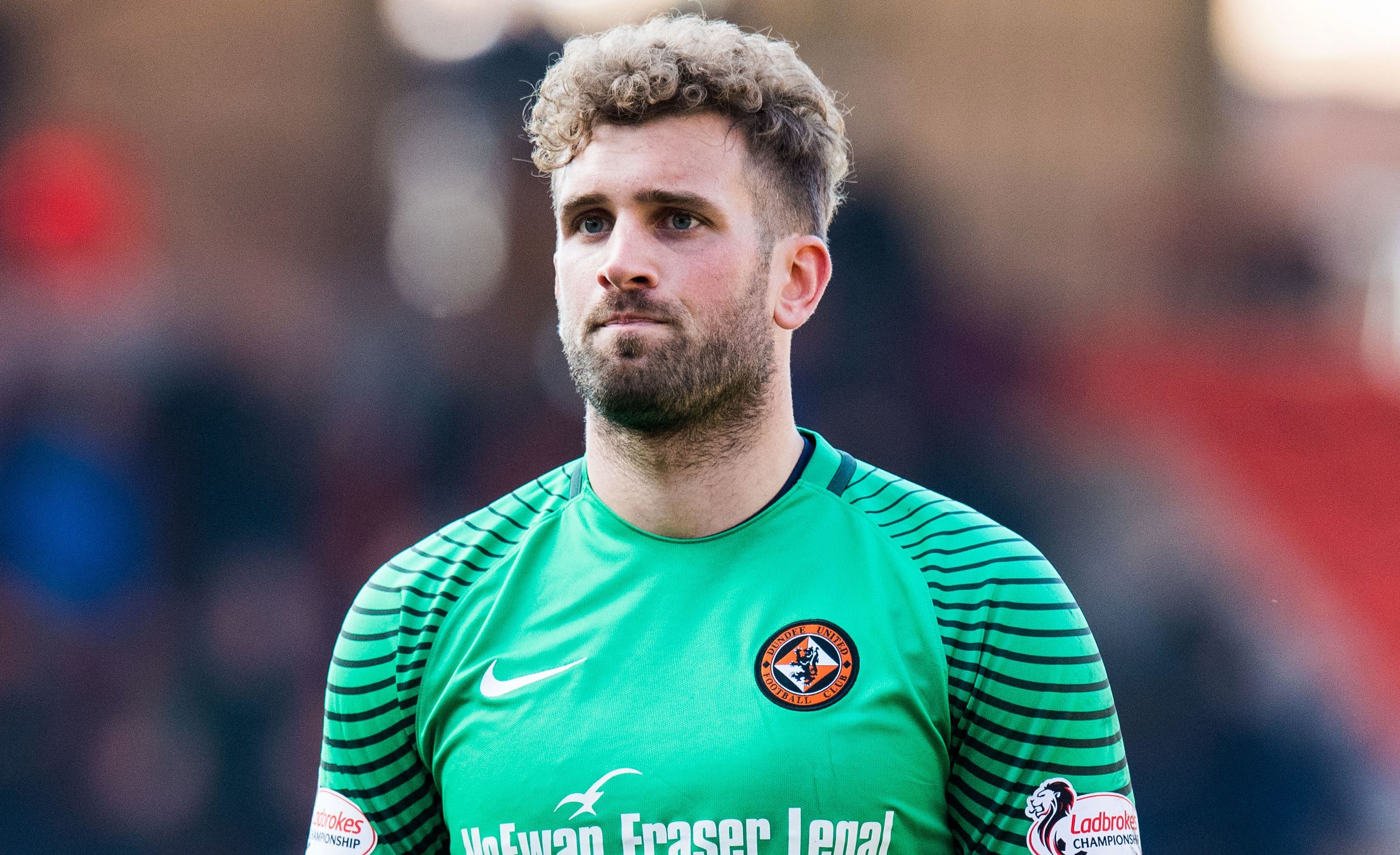 Cammy Bell is happy to be going into Dundee United's play-off semi-final with Falkirk tomorrow night as the team with momentum rather than the team rested up.
United's confidence has been topped up by their comprehensive two-leg victory over Morton last week, while Falkirk's energy levels will have been topped up by a nine-day break.
And the Tannadice keeper isn't put off by the cards they have been dealt.
"I don't know if having a week off is an advantage," he said. "A week's rest sometimes isn't the best thing.
"I don't know how Falkirk have prepared for it, although I'm sure they have prepared well.
"We are ready for it, we are confident and the performance in the second half against Morton gives us great hope.
"Everyone here is looking forward to it. We are at Tannadice for the first game and we can't wait to get going again now."
Bell, who suffered play-off heartbreak with Rangers, knows the required mindset for United's six-game end of season challenge they have been set.
He said: "I have been in the play-offs before, so has Tony Andreu and, of course, the manager has been in them three times before.
"You always learn lessons from everything in life so hopefully that experience we have as players and he's got as the manager will help us.
"I speak to the manager a lot. He's good at listening to people's input and having ideas bounced off him.
"I've tried to pass on what I learned to him and also to the other players.
"These play-offs are about the mental side of it, that's a massive thing.
"We have good enough players here to get promoted. We showed our quality against Morton.
"You can't beat about the bush. It's difficult to get promoted to the Premiership through the play-offs.
"Nobody here thinks anything otherwise, but it's possible because it has been done before.
"We believe we can do it, but it's about the Falkirk games now and we have to focus on them.
"We're fit and ready to go, so it's just about managing our recovery now and being ready to go against Falkirk on Tuesday."
Ray McKinnon hasn't yet gone all the way in the play-offs as a manager but Bell believes his personality is perfect for the format.
"The manager is always positive and passionate," he said.
"I think people in the stand probably heard him at half-time against Morton.
"He told us what he thought because he's so passionate about the club and desperate to take us back into the Premiership.
"Can the force of a manager's personality make the difference? Of course it can, I believe that 100%.
"These days people don't like getting shouted at but we're all men in our changing room.
"If we need a kick up the backside then the manager will give you it, we know he's only doing it to get the best out of us.
"But it's not just about shouting at people, he can be calm and put the arm round you as well.
"He knows when we need a rocket and he knows when we need the other side.
"I don't think you can be nice all the time as a manager – just like you can't be aggressive all the time.
"You need to have that balance as a manager and I think the gaffer here has got that mix."
United's home form has been impressive all season but Bell doesn't think the Tangerines need to put themselves under too much pressure for the first game at Tannadice tomorrow evening.
He pointed out: "It's all about managing the games. They are over two legs so it's not like a league game.
"We've got a good record at Tannadice this season but we know Falkirk will be tough opponents.
"But it's not all about Tuesday's game. You have to manage it properly.
"Of course you go into it wanting to win and trying to win, but you also have to remember you're aiming to be on top after two games – not just one.
"We have got to be confident, there's no point in doubting anything.
"We know we can win it and you have to believe that because if you don't then you'll be off on your holidays early."
Reflecting on the professional job United did against Morton in the quarters, Bell said: "We were disappointed with our first-half performance because we gave them too many set pieces.
"They have big lads like Ross Forbes, who are capable of hurting you, so we were not happy with how we started the game.
"But it was maybe down to nerves because going into the game it was only 2-1 so it's tense and you have to manage it properly.
"I think we did that in the second half, we scored the first goal and fully deserved the win in the end."