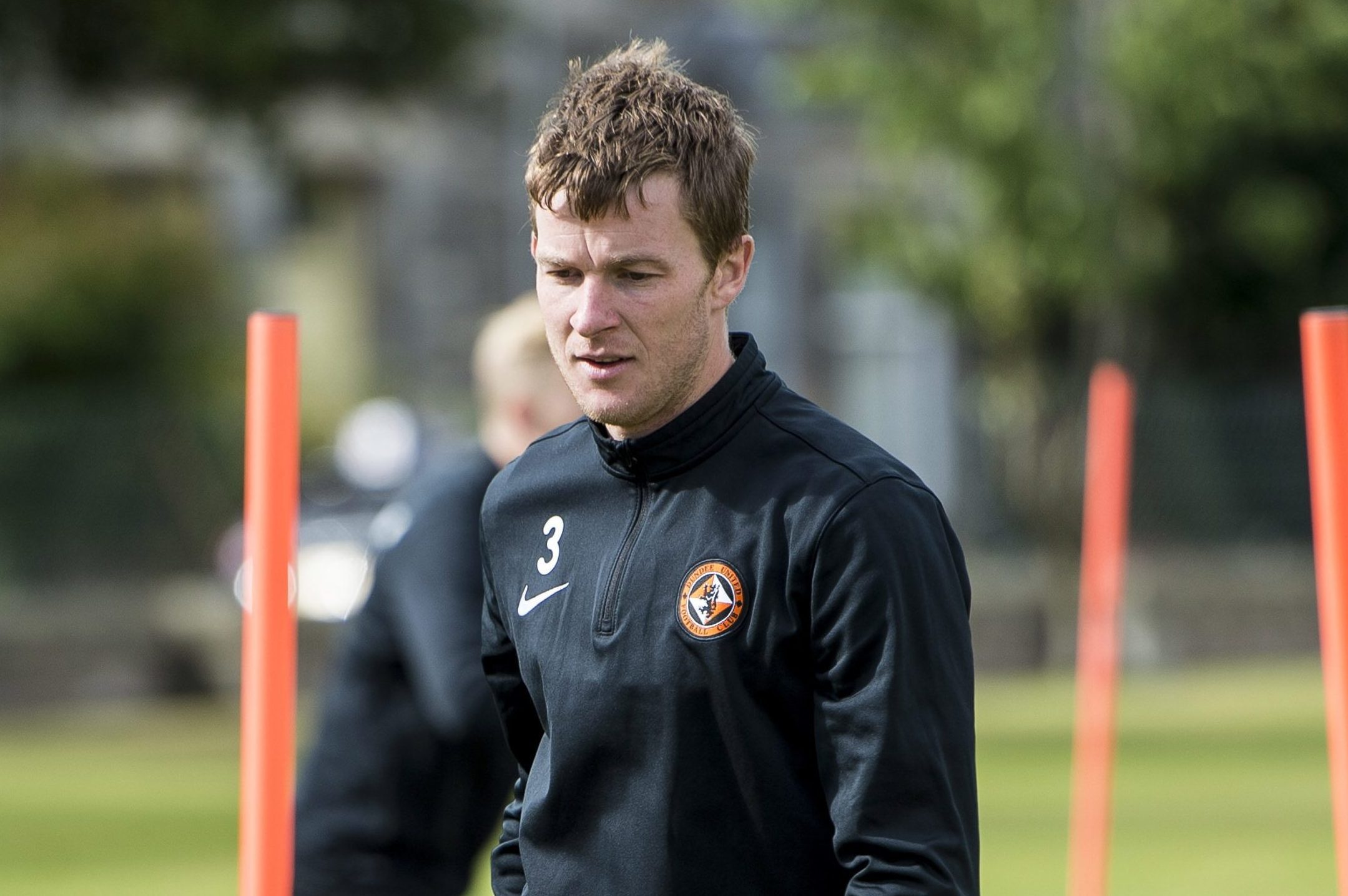 Dundee United defender Paul Dixon considers tonight's massive match to be "on a knife-edge" even if Falkirk think they are a cut above.
The Tangerines were held 2-2 by the Bairns in the first leg of the Premiership play-off semi-final despite holding the lead twice.
The away fans celebrated at the final whistle at Tannadice as if they felt it was game over already instead of just half-time in the tie.
Dixon, on the other hand, feelsit is still in the balance and that United have a real chance of reaching next week's final against either Hamilton Accies or Inverness Caley Thistle.
The left-back, who is expected to replace a fatigued Jamie Robson in the starting line-up at the Falkirk Stadium, said: "It's on a knife-edge at the moment.
"That is the best way to describe it.
"We got ourselves ahead twice in the first leg and they pegged us back twice.
"So it is all still to play for.
"It was a very funny game on Tuesday, with four really good goals.
"I think it was quite even in the end, to be honest.
"You could say that a draw was a fair result.
"Maybe they (Falkirk) think that coming to our place and coming back twice the way they did has put them in the driving seat going into the return leg at their place.
"But it could go either way on the night."
The bookies are backing the Bairns, with the home team installed as favourites with all the major betting firms.
However, Dixon is confident the Tannadice men can beat the odds.
He said: "We are going there to fully focus on getting through.
"We know what is at stake.
"We know what is there for us if we win the game.
"We will be going all out to win it, whichever way we can.
"If we can keep them quiet in the final third, we think there is every chance we can come away having made it through.
"It's Hamilton or Inverness for the winners so whoever wins between ourselves and Falkirk will think they have a good chance of getting into the top flight."
Meanwhile, Dixon has declared himself to be an enthusiastic paddler.
Manager Ray McKinnon has been taking his players for a dip in the North Sea close to their St Andrews training base as part of their recovery schedule.
Dixon said: "Yes, we have all been in.
"We even went in the other day in the pouring rain and you could see people up at the golf course looking over the barrier and thinking: 'Are these guys crazy?'
"Gradually, there were people appearing on the beach as we were walking out.
"I was something I had done before when Craig Levein and Peter Houston were in charge here.
"We have been running on the beach and they have said get in the sea and freshen up.
"It is OK actually.
"As soon as you hit the water your feet are freezing.
"You feel like they are about to fall off but once you get used to it you are fine.
"You feel refreshed after it to be fair.
"You either do it as a team and have a bit of fun or you stand in a bin full of iced water on your own.
"That is not as much fun as being in the sea together."
Should tonight's match end in a draw after 90 minutes then there will be extra-time and penalties, if required. The away goal rule does not apply.