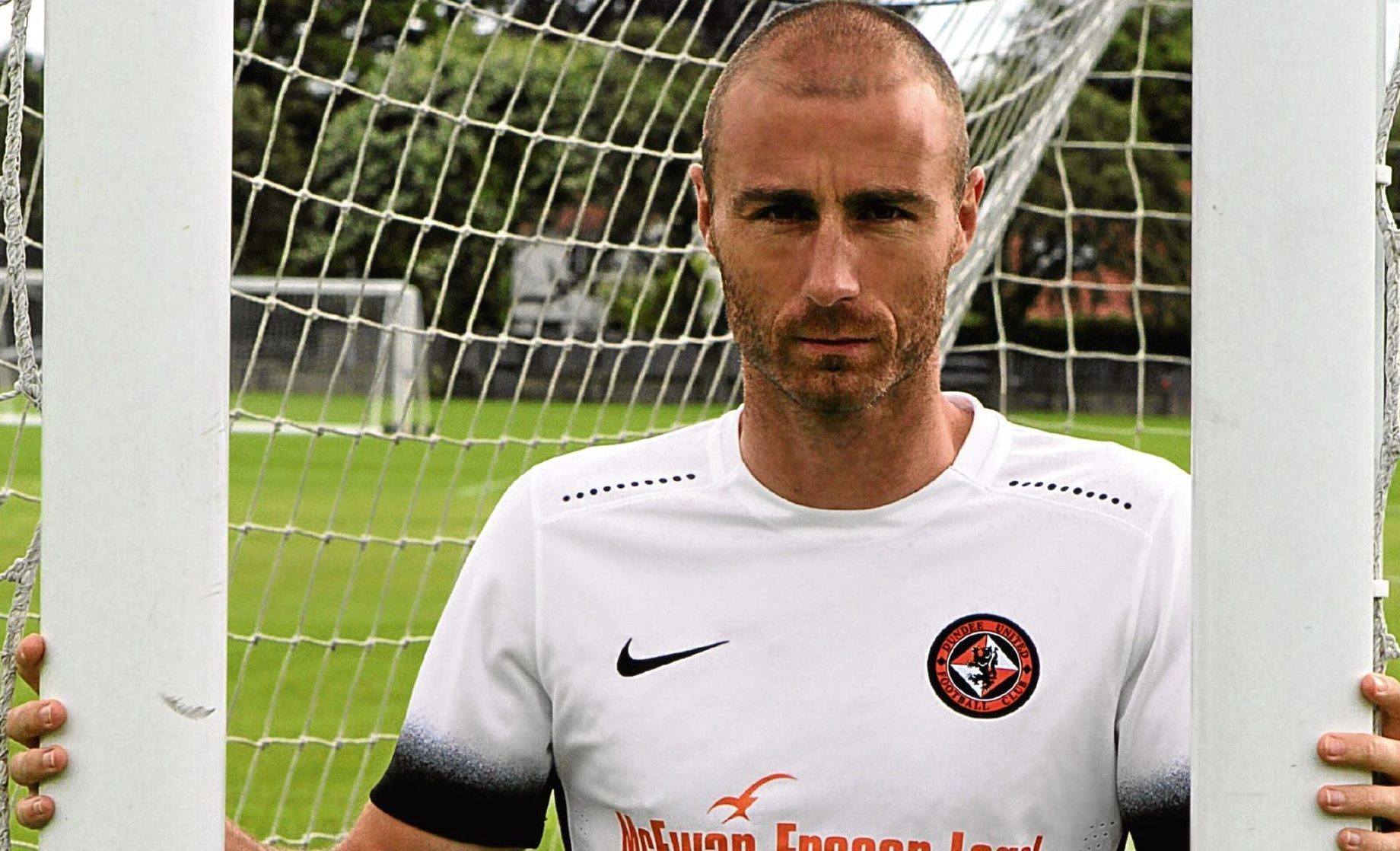 Club captain Sean Dillon believes Dundee United will dig deep into their mental and physical reserves and take a final step back up to the Premiership.
The play-off final against Hamilton Accies stands on a knife-edge following a torrid but goalless first leg at Tannadice on Thursday night.
Tomorrow, the Tangerines will head to New Douglas Park confident that they have enough strength in their legs, hearts and heads to win.
Should they do so, it will feel like a cup victory for the club.
United will have done it the hard way, too, battling through two games against Morton and another couple against Falkirk before facing their top-flight opponents.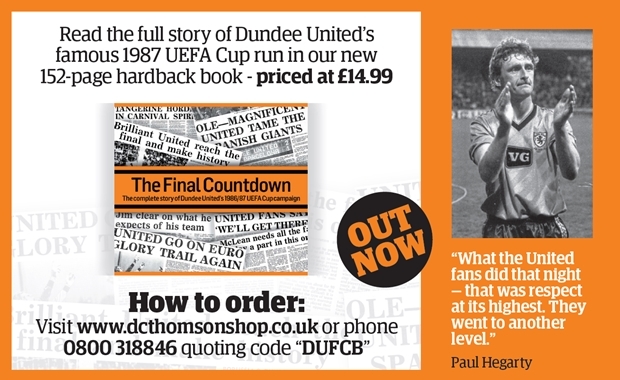 It has been an arduous journey – both physically and mentally – and they have faced adversity along the way, notably Simon Murray's penalty that should have been and red card that should not have been against Accies.
Dillon is backing his colleagues to pick themselves up off the canvas one last time and deliver a knockout blow to Hamilton.
The Irishman said: "We wanted to win the league but we didn't do that.
"We then found ourselves in a position where we were going for second place but we didn't get that either.
"So now we have come through four games against Morton and Falkirk and a fifth one against Hamilton on Thursday night.
"We another big game to go on Sunday and we will be ready for it.
"We have to recover and go again now but we will just do what we have been doing over the last few weeks.
"No doubt we will be on the beach again and heading into the sea to help the legs.
"For us, it is about going through what we have been doing – if it ain't broke don't fix it.
"Hopefully, we can finish this all off in our favour.
"We are one game away from getting promotion and, please God, we will do it."
Dillon didn't feel he, United or Accies played particularly well at Tannadice and wants improvement from himself and the Tangerines in the return.
He said: "I think the final is just balanced, isn't it?
"I think it's pretty even.
"The game on Thursday was a bit up and down for both teams.
"I thought it lacked quality, certainly as regards my performance, and I thought the game in general was pretty poor.
"I am reluctant to say that the nerves got the better of people but I just think it lacked a bit of quality.
"I will always try to take the positives from things so I suppose when we look at it we will feel that things haven't gone for us.
"We had chances in the game but so did they.
"It was strange how the game swung.
"We went down to 10 men then they had two men who were hobbling around when they had made their substitutions so even though they had 11 on the pitch I think they were struggling badly.
"The obvious thing for us having lost Simon was to try to make ourselves a bit more compact but we still tried to push to get a goal."
Murray will be back in his usual place up front thanks to United's appeal against the incorrect second booking he was given for simulation.
Having been kicked by Accies player Scott McCann on the knee inside the box but denied an obvious penalty, Dillon feels Murray will be raring to go tomorrow.
"Simon is always fired up and he will be this time," said Dillon.
"It is very difficult for the officials to get everything right but I have no doubt Simon will be ready to go.
"I wouldn't go down the road of slaughtering the officials. These things happen.
"It was a tough one to take from our point of view because we lost a player and a chance to score a goal from a penalty."
One man who won't be in the United line-up tomorrow is Wato Kuate, who has played his last game for the club due to his antics on Thursday.
Kuate had a shocker of a game and started arguing with teammates before storming up the tunnel in the huff after being substituted 11 minutes into the second half.
Dillon was one of those who tried to placate Kuate, to no avail.
He recalled: "I just wanted to calm him down but what do you say?
"I'm reluctant to hammer him on it.
"I thought I was lacking quality on Thursday and I would like to think, if he's being honest with himself, he would probably say the same.
"He was probably a little bit upset with how he played and emotion has gotten the better of him a little bit.
"I didn't like what was done and I'm not saying it's OK to do that, no way, but emotions were high.
"I'm not backing up what he did by any means.
"No matter how bad you are you go over and wish your teammate the best of luck coming on for you, whether it's after 80 minutes or after 20 minutes.
"You are angry, you are upset, you are embarrassed but you can't do that."