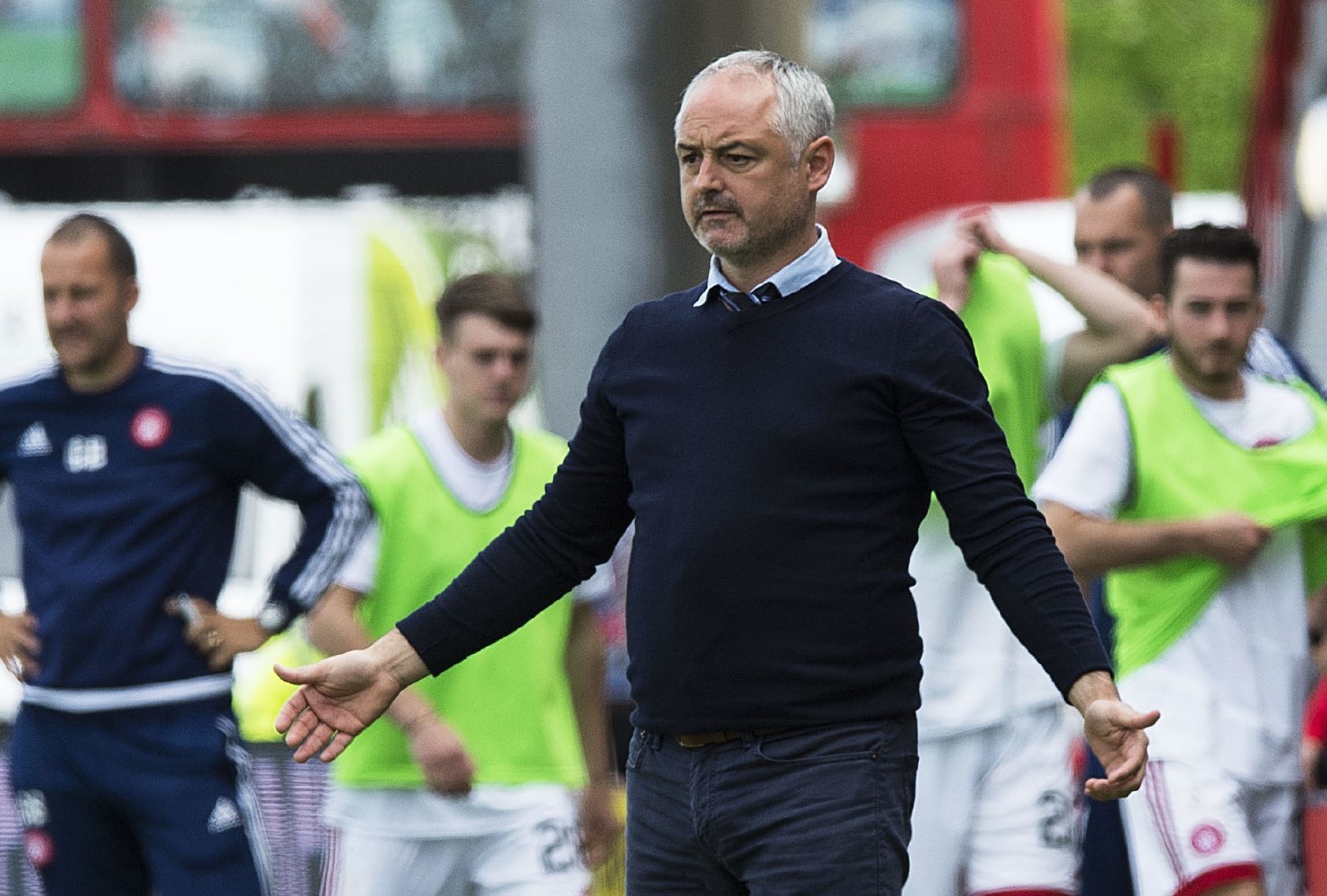 Manager Ray McKinnon will recover, regroup and try to get Dundee United up next season with an improved squad.
The Tannadice boss felt his players just ran out of energy as they lost the Premiership play-off final to Hamilton Accies on a devastating day for the club.
Somehow, McKinnon has to find the appetite and enthusiasm for another campaign down in the second tier of Scottish football.
He said: "We go again in the summer.
"I'll sit down with the chairman Stephen Thompson and we'll take it from there.
"We want to improve the squad – that is a must.
"I've used the same team for the last eight games and it was a game too far.
"We will take stock and not make any rash decisions.
"We need to use this as a motivation and learn so we are in a position to win the title next season.
"It's an absolute must that we invest in the squad because we were light today and that cost us.
"Celtic were so fresh against Aberdeen and it was a bit similar today, not that Hamilton were much better than us.
"We will put this experience to good use.
"We now know we can rely on some players to come through this experience and get out of this league next season."
McKinnon painted a picture of exhausted and distraught players sitting in the dressing room.
He said: "We are all feeling very flat. I don't know the right word but it's a deflated feeling.
"I couldn't have asked for any more from my players.
"They have given everything.
"I can never fault their effort or their desire.
"I just felt at half-time they were starting to flag a bit. The six games caught up with them effectively.
"We didn't have that spark or drive and looked like a team which was hanging in there with the energy levels being down.
"I thought the start was good but I saw them getting fatigued and it was hard to watch as they can do so much better.
"I know then that one goal would win it and fortunately it went to Hamilton and we are absolutely devastated."