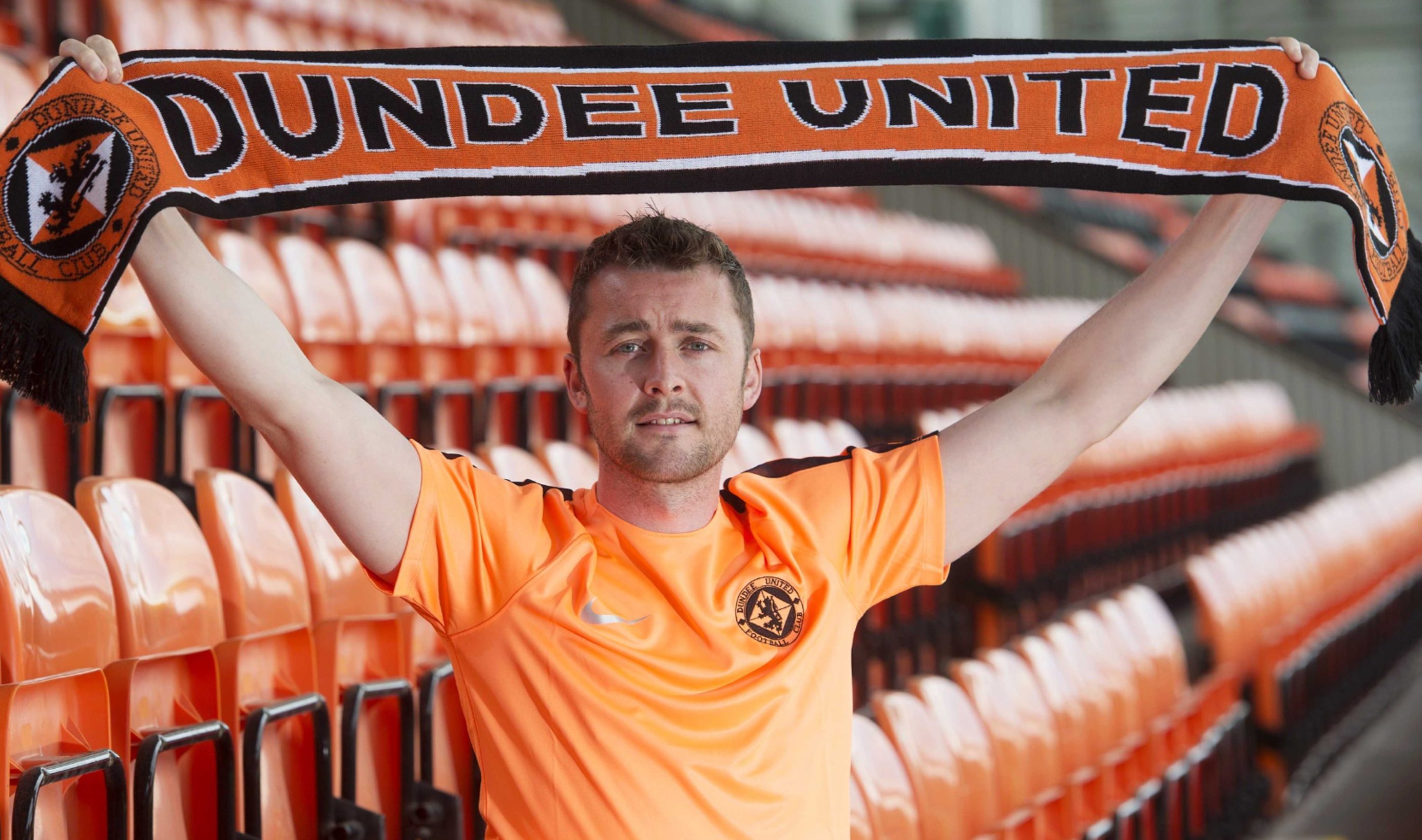 Tam Scobbie has launched a scathing attack on St Johnstone chairman Steve Brown, claiming he was "forced out of the club" by him.
Scobbie, who has joined Dundee United after five successful years at Saints, revealed how he was left feeling "undervalued" by the Perth side after being offered a new deal that would have meant accepting a 35% wage cut.
That contract was derided as a "slap in the face" and "an embarrassment" by the defender, who insisted be was willing to accept a 15% reduction in terms in recognition of the financial constraints facing Scottish football as a whole.
The criticism of Brown contrasted starkly with Scobbie's praise for manager Tommy Wright's handling of the situation, with the Northern Irishman absolved of any blame for the exit.
Scobbie (29), who has signed a two-year deal with the Tangerines, said: "I had great times at St Johnstone and I will look back on 99% of my time there as being positive.
"To be involved in a Scottish Cup winning team (he missed the latter stages of the run to the 2014 final through injury) and qualifying for Europe regularly was amazing.
"But the end left a bitter taste in my mouth.
"I felt I was undervalued and after speaking to Dundee United I realised how much they wanted me in comparison.
"The manager (Wright) was adamant he wanted me to stay and I spoke to him pretty much every day.
"I feel like I was forced out of the club by the chairman (Brown).
"I felt I was a part of a successful side and the manager was desperate to keep me.
"So to be offered a 35% wage cut was a slap in the face.
"It would be for anyone in any job.
"That sent a message the chairman didn't fancy me.
"The manager kept reassuring me it would be sorted as he wanted me here.
"I even went back and said I would take15% as I wanted to stay there."
Scobbie felt that Wright should have been the one making the final decision on whether the player should stay or go given his successful tenure as gaffer.
He added: "I think the manager should have the final say.
"Tommy Wright has done wonders for St Johnstone.
"If I were a chairman with a manager like him who had brought so much success I would be jumping through hoops to make sure he gets what he wants.
"He wasn't asking for a lot, just a new deal for me and a couple of new players.
"He knows what he is doing but for some reason the chairman has decided to get involved.
"Even when my agent went back to the club we didn't hear from the chairman for two weeks.
"I knew then it wasn't great.
"The contract talks were an embarrassment.
"How can you offer a guy who has given you so much so little?"
While Scobbie was open and honest about his feelings about his departure from McDiarmid Park, he was also enthusiastic about joining United.
He said: "I'm over the moon to be here.
"United were adamant they wanted me and the deal was done within 48 hours of speaking to the manager (Ray McKinnon).
"I just felt this was the right place to go and hopefully I can help them back into the Premiership where they belong.
"While my departure does leave a bitter taste I still wish the boys at St Johnstone all the best.
"But that chapter is now closed and I have another here to look forward to."
Meanwhile, United midfielder Ali Coote looks set to join Brentford.
The 19-year-old is expected to go into the B set-up at the Bees, who finished 10th in England's Championship last season.