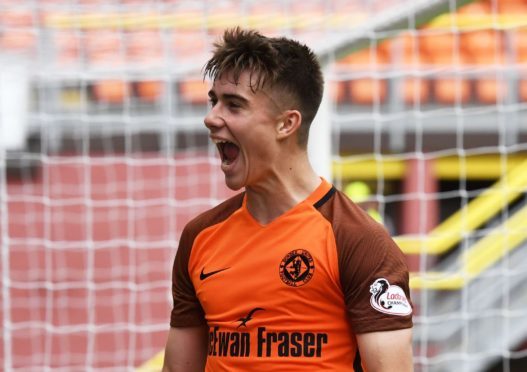 Ray McKinnon has admitted that Matty Smith took him  by surprise against Cowdenbeath last weekend and has made himself a serious Dundee United derby contender.
With James Keatings and Patrick N'Koyi sidelined for the last Betfred Cup game, the young striker seized his chance with a goal and an excellent all-round performance.
The 19-year-old was the only fit centre-forward available to McKinnon. Scott McDonald has since been signed but he hasn't played any football in pre-season and the Tannadice boss would have faith in his teenager if he turns to him again.
"Matty has been out on loan at Montrose and we had good reports about him," said McKinnon.
"His biggest asset is his movement, in behind, and things like that.
"Cowdenbeath really sat in really deep on Sunday and he had to take it to feet, and he did great.
"It was a real surprise but I was delighted for him because he's a great kid.
"Now, I'm going to keep him closer to the first team, simply because of that."
McKinnon added: "It shows you how your thoughts can be changed.
"He's missed the first two games because he's been suspended, so this was really the first opportunity we had to see him.
"But his attitude was great in the 20s game the other night, so we started him.
"We could have started with Paul McMullan up there but we went with him and he did great.
"He does have a realistic chance of playing on Sunday.
"We've got two strikers injured at the moment."
Meanwhile, McKinnon isn't concerned that ex-Dundee player Lewis Toshney will be affected by any stick that comes his way from the home fans on Sunday.
"It won't faze Tosh," he said. "He'll just go out and give everything.
"He gets it in the neck both sides anyway, so I don't think it will make any difference. He's a good character and he'll handle it.
"He's done well. Last year he really struggled and never got a proper pre-season in.
"But he's had a good pre-season and he's come back one of the fittest players.
"He can go box to box and he's done well.
"He's still getting up to speed but he's done well and I'm really happy with him, especially with Murdoch being out. He's stepped in and filled that role, no problem.
"I just had a word with him and told him he needs to get himself in really good shape this season.
"It was a stop-start season for him last year and when he's at his best he's a real athlete.
"He's come back looking great and his pre-season running was excellent, and he's been up and down that park incredibly in the last three games.
"He's very versatile as well. He can play centre midfield, he can play centre-half.
"He's done well and got himself in good shape.
"He'll do well on Saturday, it won't faze him."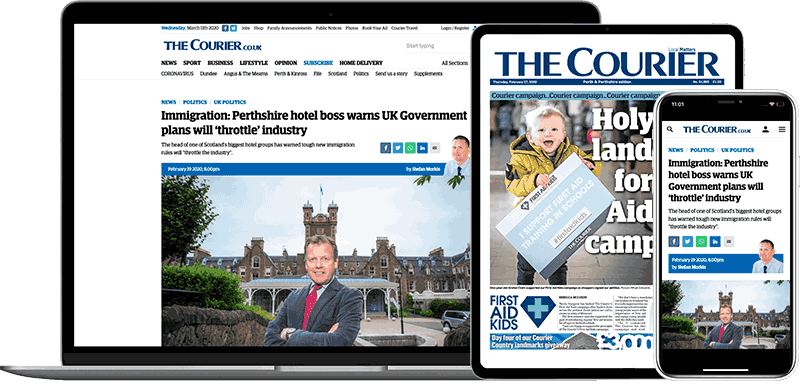 Help support quality local journalism … become a digital subscriber to The Courier
For as little as £5.99 a month you can access all of our content, including Premium articles.
Subscribe