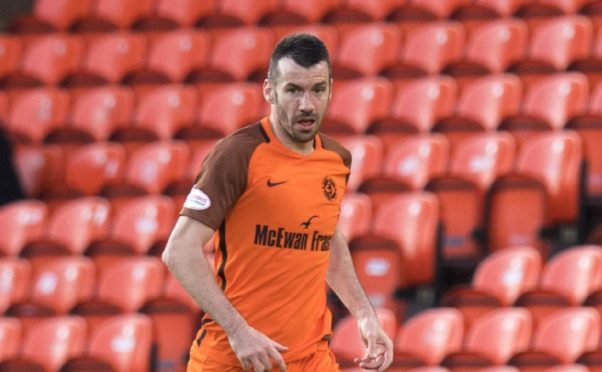 Dundee United are still "in the dark" as to the extent of central defender Paul Quinn's heart problem.
The former Ross County captain has been in hospital this week having an ECG (electrocardiogram) scan done after a poisoned tooth led to a worrying increase in his heart rate.
Quinn lasted just 10 minutes of Saturday's goalless draw at Falkirk due to the dental infection and related illness.
Concerned United manager Ray McKinnon is anxiously awaiting the outcome of the scan and tests.
McKinnon said: "We're still in the dark.
"Paul remains in hospital receiving tests and we're just waiting for the results.
"We obviously wish him a speedy recovery from whatever it is.
"But, of course, it's a genuine concern for everyone involved at this stage."