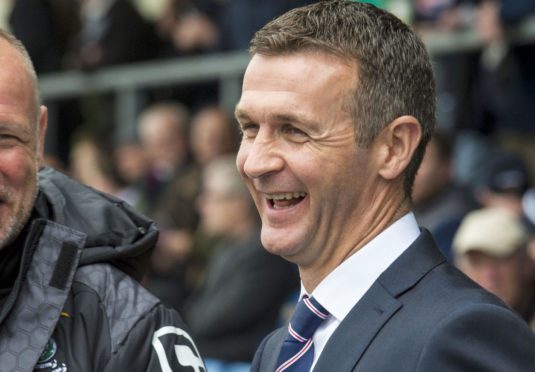 In a Talking Football dedicated to Dundee United this week, Courier sport writers Ian Roache and Eric Nicolson analyse the Ray McKinnon sacking and the recruitment process for his replacement that is now under way.
First things first, where did it go wrong for Ray McKinnon this season?
IR: Performances – particularly the last two against Livingston and Inverness – spooked the board to such an extent that they felt they had to make a change. Such is the need to get promoted this season that they felt they couldn't risk giving him more time to try to turn things around. The performance level of the players, given their combined ability and experience, has been unacceptable and ultimately cost the boss his job.
EN: I wouldn't argue with any of that but you could also go further back – to the summer. There is too much little and not enough large in this United team – particularly up front and in midfield. The budget McKinnon and the club's head of football Darren Taylor had was the biggest in the league but it hasn't built the best squad in the league.
When United got it right (Dunfermline away) they looked very impressive. Do we now have to say that performance was the exception rather than the rule?
IR: Yes, it was a diamond in a bucket of coal. They were terrific at East End Park and played the Pars off the park at times. I came back to the office after covering that match and made the bold prediction that they would kick on. I was wrong, of course. Then came the horror double-bill of Livi and ICT and suddenly it all looked bleak for the club in general and McKinnon in particular.
EN: You often see this sort of result from a 'big' team still adjusting (or rather struggling to adjust) to life in the lower leagues. I can remember a few like that for Billy Stark's St Johnstone, for example, at the start of their exile from the top flight. United haven't looked like a team made for the job in hand.
Is it understandable that the club have decided it was time for a change?
IR: Yes, the decision to change was right on balance because it just looked like it wasn't working. However, you can't lay all the blame – or even most of it – at McKinnon's door. The players should be asking searching questions of themselves after producing such dreadful stuff on the park.
EN: Of course it is. If ever a match looked like an end-game it was Saturday's. All the boxes were ticked – a terrible performance that was becoming too familiar, a tactical change that shone a light on mistakes made in recruitment (Mark Durnan going up front) and a manager admitting his future was out of his hands. People who come away with the "it's too early" chat are usually the ones who haven't been near Tannadice in ages and only look at the bare statistics.
Before we finish off with the Ray McKinnon side of this, at what level do you envisage him getting back into the game?
IR: I sincerely hope things work out well for McKinnon because it's no secret that he is a likeable guy as well as being a good football coach. There could be sympathy for him, too, from within the game given the manner of his dismissal.
EN: I'll echo what Ian said. You really wanted it to work out for him. McKinnon's main aim will be staying in full-time football but there aren't many realistic opportunities of that when you take away the Premiership and top half of the Championship.
It's been said by some that the United manager's job is some sort of mission impossible. What would you say about that?
IR: No, it's not mission impossible. What is needed is for the players to react to the new boss and play to the standards of which everyone, especially McKinnon, knows they are capable.
EN: A more stable off the pitch set-up would obviously be preferable but don't forget that McKinnon was only one good game at Hamilton away from getting promotion. There is nothing inevitable about United languishing in the Championship for a few years.
So, I presume you both think there will be a decent calibre of applicant?
IR: Money and time are both tight for United but the board just simply have to get this one right. Failure is not an option.
EN: It's not the job that it used to be but it's well paid and managers are backed by the chairman. That's more than enough.
Are United under pressure to make a quick appointment as well as a wise one?
IR: Ideally, they should have had a new gaffer in the dugout at Dumbarton but I imagine assistant Laurie Ellis, who has been taking training, will be in temporary charge on Saturday.
EN: Defeat at Dumbarton wouldn't be fatal so getting the right man is all that matters.
The frontrunners so far for the job are obvious ones and all out of work – Jim McIntyre, John Hughes and Peter Houston. Who would be your choice out of those three?
IR: It is unlikely to happen but, personally, I would choose Houston. He knows the club and has the gravitas of a cup winner and personality to command instant respect and results. I would give him a contract to the end of the season. Get United up and there would be a win bonus waiting for him but fail and it's a cheap cheerio.
EN: The more you think about the Houston scenario, the more it starts to make sense (if the manager and the chairman could put the acrimonious end of his last reign behind them, which is a big if). McIntyre would be above Hughes on my list of those three. He's taken Dunfermline up and was unlucky to lose his job at Ross County.
Two of the above have United connections. Do you think it's time that they stop going back to old boys because, let's face it, it hasn't worked out too well, has it?
IR: No it hasn't but my view is that they can't afford the luxury of a long process that involves advertising and a raft of interviews etc. United must get back to winning matches without delay and that means getting someone in place as soon as possible.
EN: They certainly seem to like a former player, that's for sure. I think it's more of an issue when you've been a bit of a legend, though. With the greatest respect to McIntyre's playing career at Tannadice, United have run out of them to give the job to. And after this recruitment process is over, I think McIntyre will be the next Dundee United manager.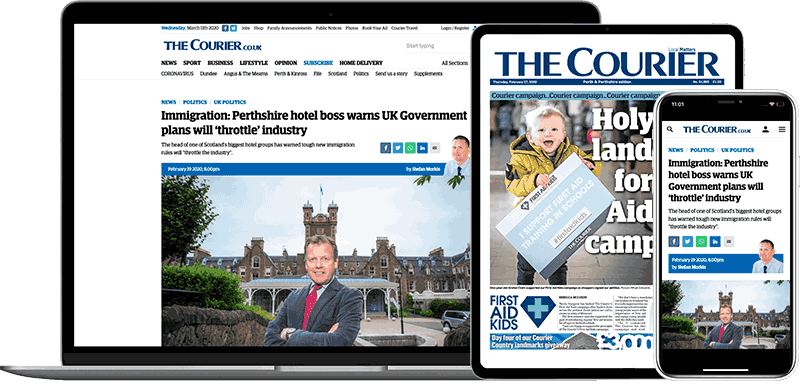 Help support quality local journalism … become a digital subscriber to The Courier
For as little as £5.99 a month you can access all of our content, including Premium articles.
Subscribe